RESOURCES and PAST EVENTS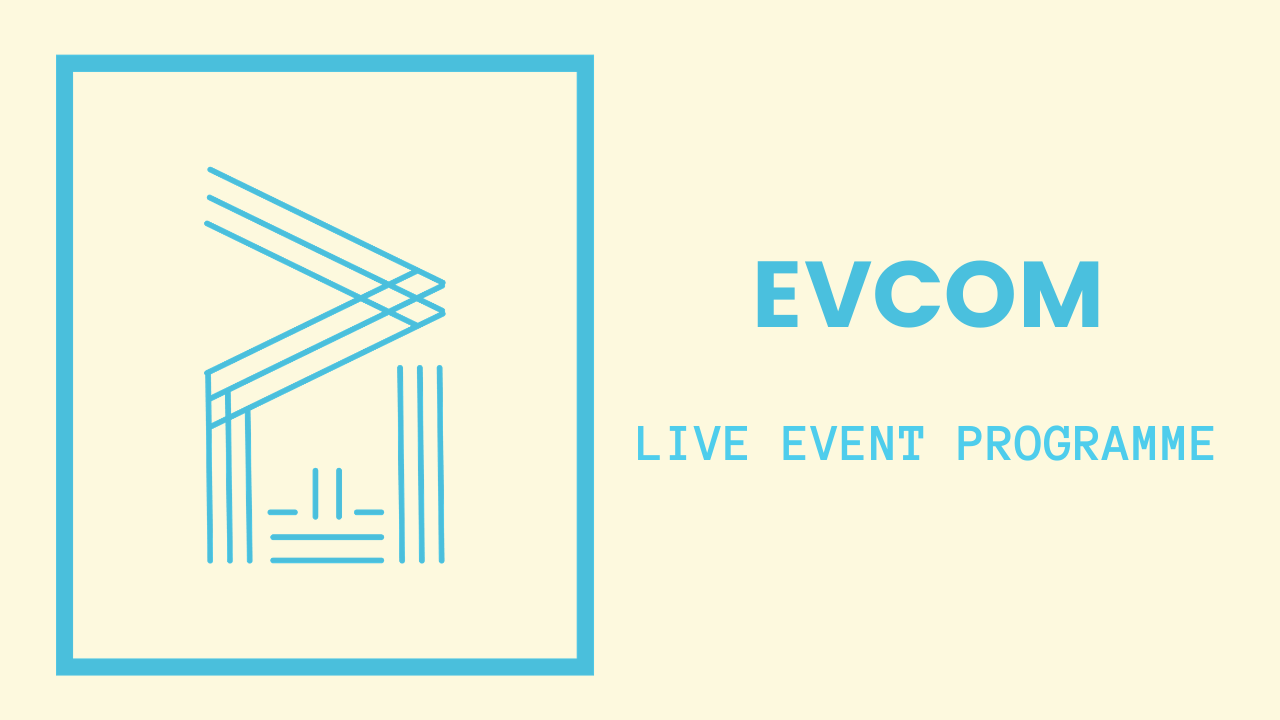 16th July - EVCOM Clarion Awards
A Virtual Ceremony
We went live from DRPG's studio for our first ever virtual ceremony to reveal the winners of the EVCOM Clarion Awards, which champion live and film work with a cause-driven focus. Sponsored by DRPG, cvent, Syntiro Associates, Radley Yeldar, Brandcast Health and Present Communications.
You can watch the recording of the ceremony here: 
5th March 2020 - THE TRUTH ABOUT PITCHING – WINNING STRATEGIES
A Campfire
Designed for company principals, directors and owners, this thought provoking campfire shared crucial findings and insights from clients on pitching to help our guests get to grips with a new, more profitable and purposeful approach to pitching. Angela Law from Every Sense works with numerous creative and live event agencies and production companies every year. Through a qualitative client research programme, Every Sense also speak to dozens of clients every year. Angela shared the consistent patterns of assumptions behind pitches and pitching from both an agency and client point of view when compared to actual behaviour. Attendees came away from this campfire with a new understanding of what clients look for and why, how to move beyond the dog fights, when to pitch, when to decline and how to focus your efforts and energies on a winning strategy.
The team from Visual That live scribed the event, as the images they produced are below: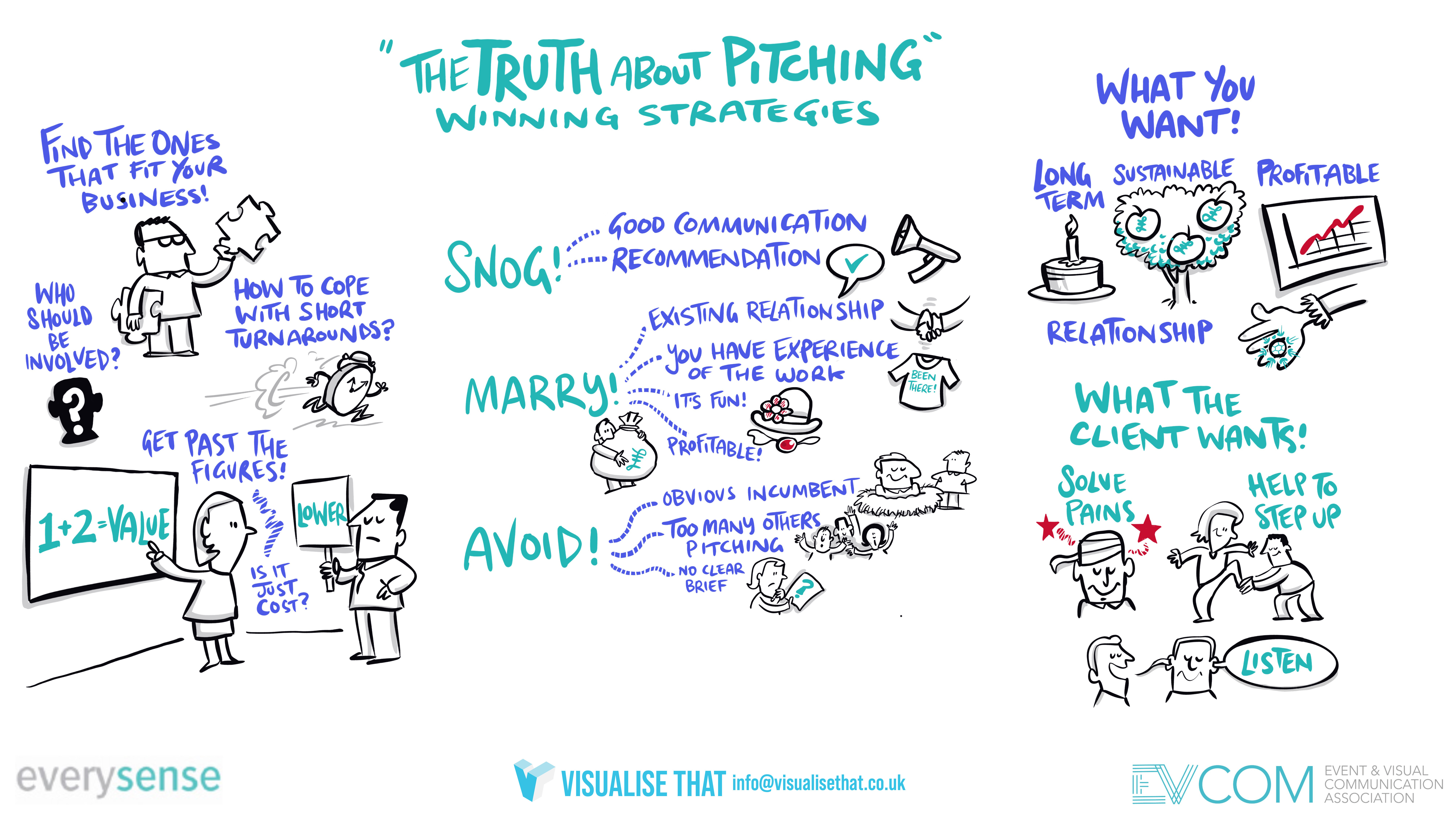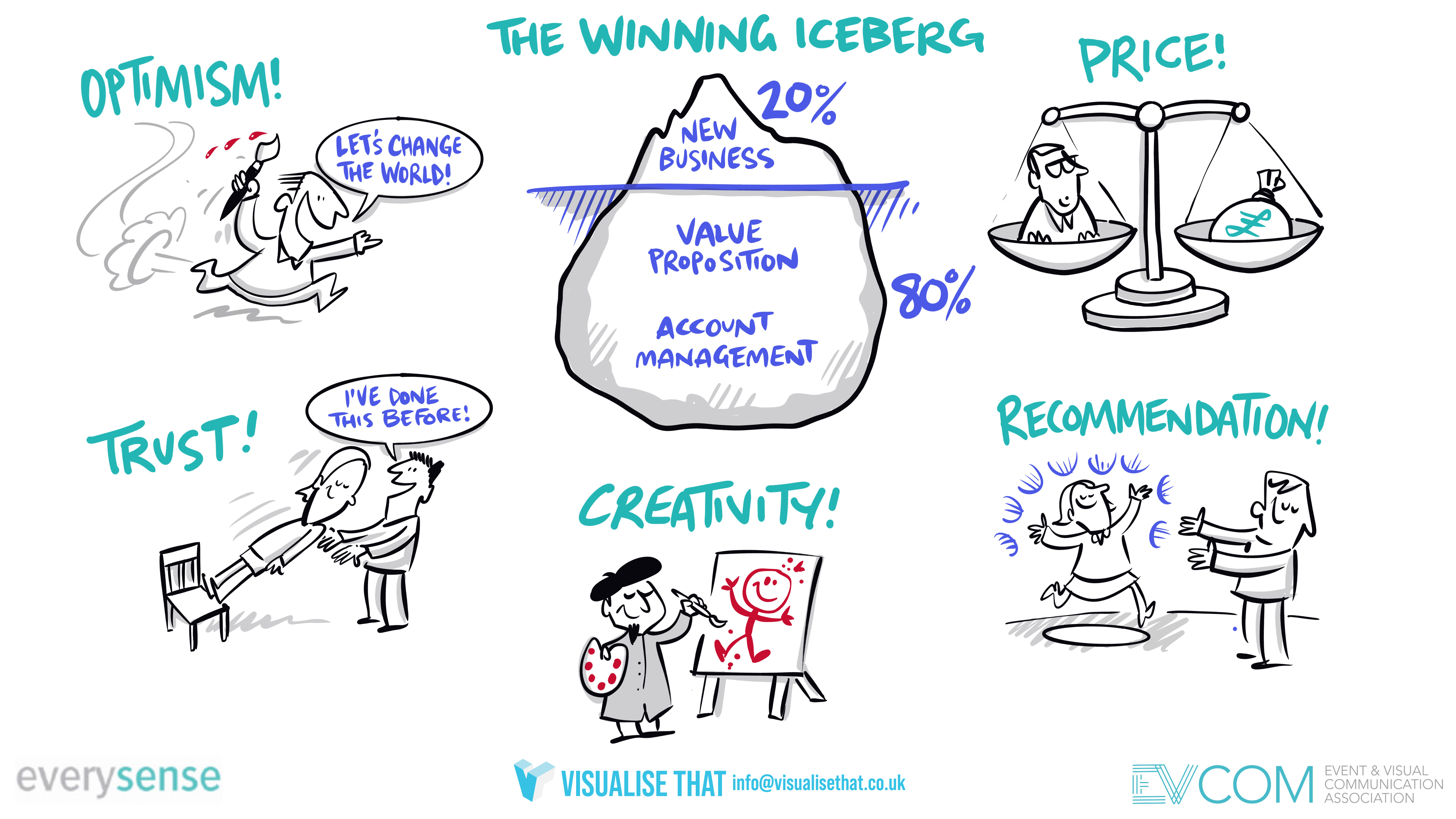 4th 2020 March - Fuelling Film: Corporate Film & The Energy Sector
Talking Pictures
Talking Pictures brought together guests from across the corporate film industry, to discuss corporate film within the energy sector, both in the fields of oil and gas, as well as in the field of renewable energy, such as sun and wind. The fossil fuel industry arguably powered the British documentary movement and today's energy industry continues to fuel corporate film production particularly in the light of climate change. This session featured outstanding work from the BFI archive and some of the best of contemporary production, followed by an insightful panel discussion.
Watch the short film we created about the event here.
22nd January 2020 - Addressing Mental Health in the Creative Industries: A guide to help build resilience amongst your team
A Campfire
The Events Industry is widely recognised as a highly stressful industry sector, ranking as the fifth most stressful industry to work in. In light of this, Helen Moon (Eventwell) led an invaluable session on what can we do to minimise and manage stress, to better support the mental health of ourselves and our teams.
Watch the post event video Helen Moon created here, and read our article on mental health in the creative industries here.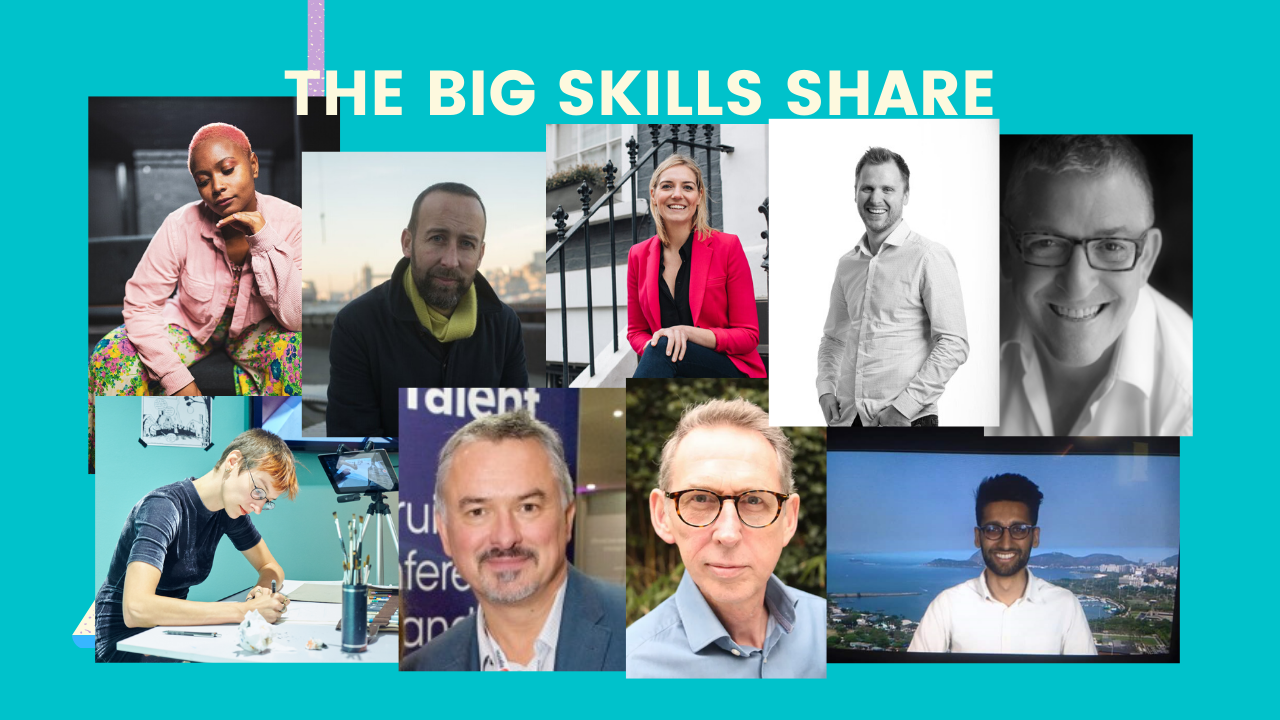 Tuesday 16th June
2PM: Creative Richard Holman shares three tips to finding those elusive great ideas.
3PM: Illustrator and artist Lucie Arnoux talks about her creative process and how she gets started on a new project.
Find out more about both sessions here.
Wednesday 17th June
2PM: In a live interview, Tony Evans (EGI Live) shares how to plan and design a strategic event in the current climate.
3PM: Humza Chaudhry (Celebro Media) takes us on a tour of the Celebro studios and shares his experiences of remote broadcasting during the pandemic and top tips for how to produce content safely but creatively at this time.
4PM: We interview Kevin Hosier (GCN Talent) live, as he sheds light on the skills gaps and recruitment challenges that have emerged as a result of the impact of Covid-19.
Find out more about both sessions here.
Thursday 18th June
2PM: Trainer and Facilitator Andrew Blair shares his insight into the possibilities and practicalities of experiential learning in a live interview.
3PM: Dan Walker (Ashfield Meetings and Events) shares his top tips on how to get a focused outcome, by thinking inside the box!
4PM: Katie Morhen (52eight3 PR) shares her top tips on how to get the press interested in your event.
Find out more about all three sessions here.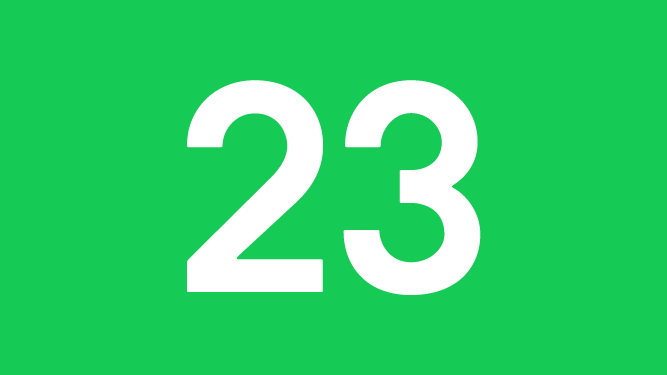 Thank you to TwentyThree for supporting our webinar and virtual events programme.