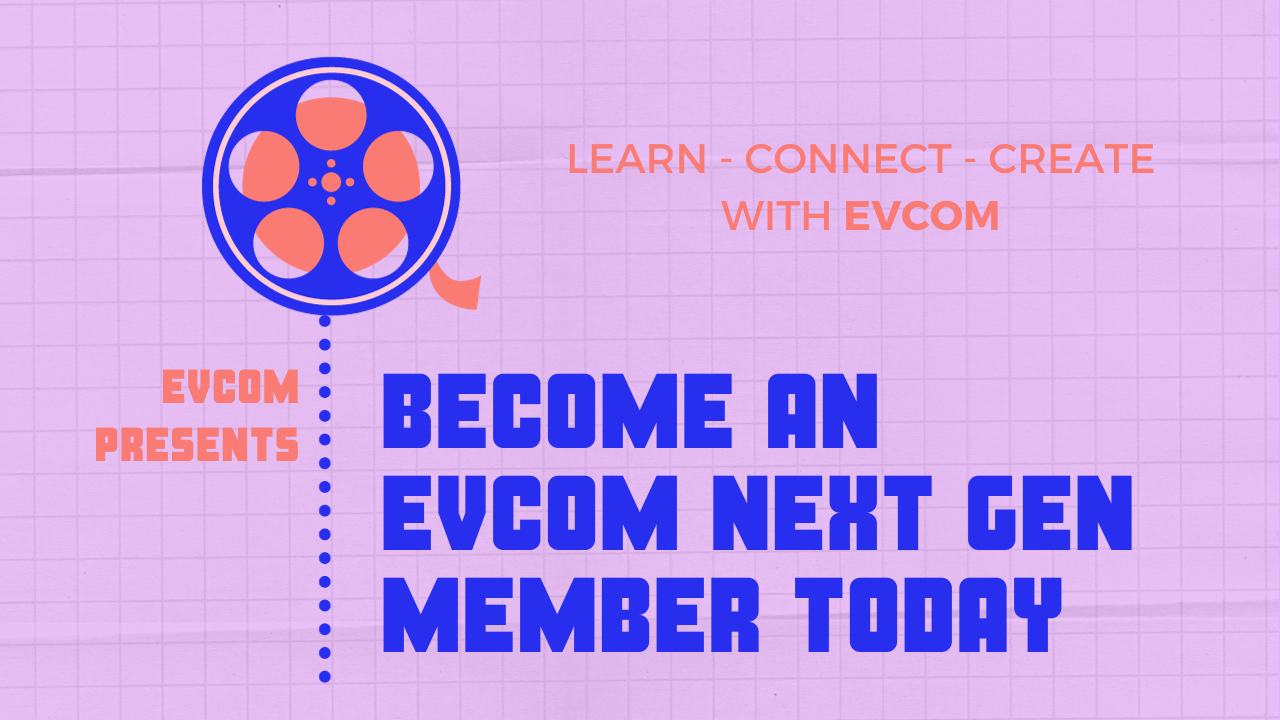 EVCOM's Next Gen Member Area
EVCOM are delighted to offer a special membership package for 18-25 year olds interested in, or starting out in, the corporate film and events sectors. As an EVCOM Next Gen Member you will receive curated opportunities and resources directly to your inbox, be part of our young person's directory (which will help with both visibility and community) and be able to make the most of free/discounted events tickets and opportunities to connect with industry professionals. And all for free!
If you have any questions about your membership, please get in touch with Amelia on amelia.brown@evcom.org.uk.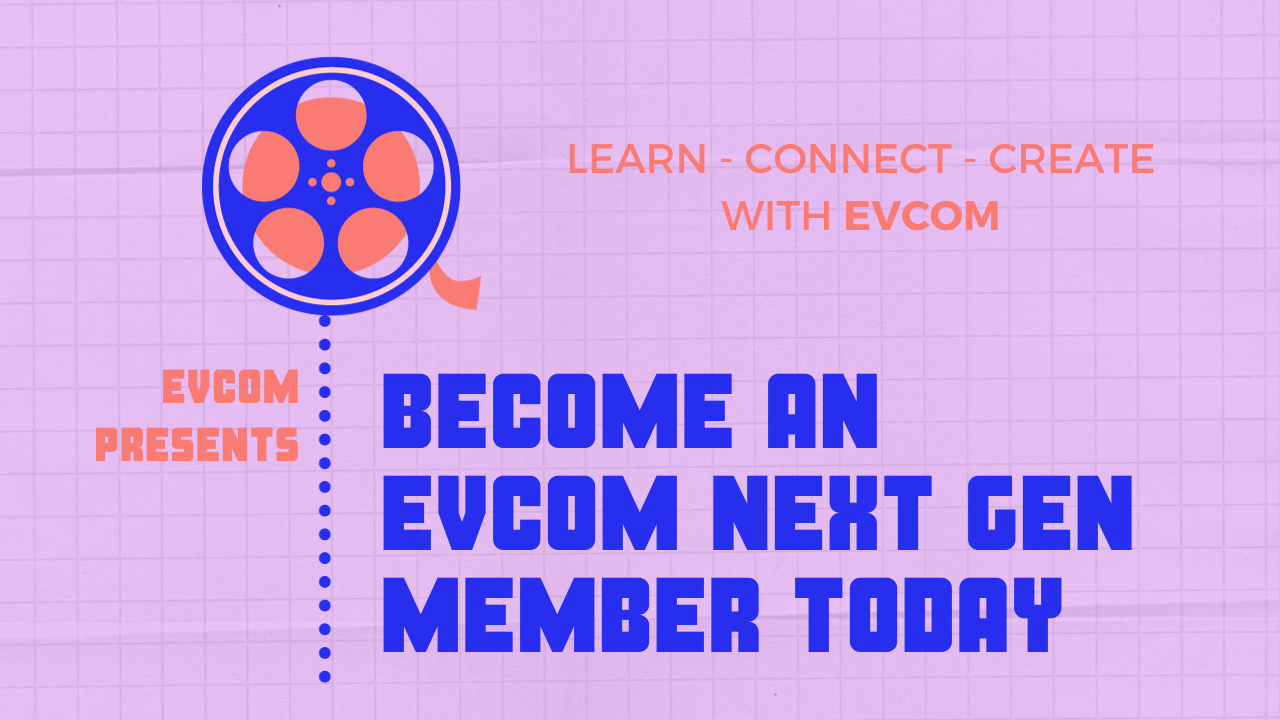 As an EVCOM Next Gen Member, you'll receive:
A curated newsletter once a month, spotlighting resources from the next gen area, and highlighting recent opportunities
A listing in our young person's directory
Access to a young person's ticket rate to EVCOMference and selected events
Access to our 'Have a Virtual Coffee with…' scheme where you can speak to and ask questions of industry professionals
An EVCOM Next Gen Member logo which you can use in your email signature and beyond
Be part of EVCOM's wider membership and community
LEARN – CONNECT – CREATE
with EVCOM
Please fill in the following form to become an EVCOM Young Member. You will be asked to supply your date of birth and a picture of your ID to confirm this. In the form, you will also be asked to send in a photo of yourself and a bio about what you do. This is for your listing in the directory.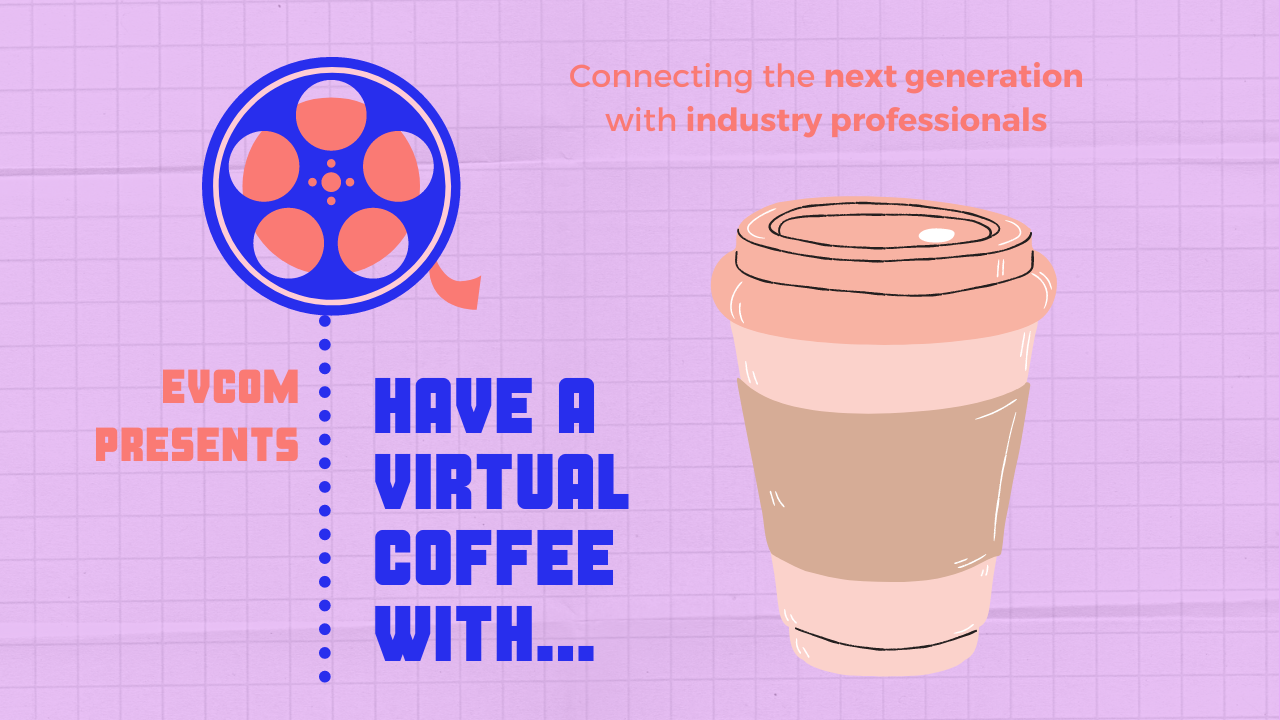 What is it?
We have gathered together a list of filmmakers and event professionals from within our membership who have agreed to offer their time to have a virtual coffee via zoom or a phone call with our Next Gen Members. Conversations should last around half an hour.
All of our Next Gen Members can make the most of this chance to speak to industry professionals and ask questions. Please make sure you've signed up to become a Next Gen member before filling in this form.
Ground Rules for Next Gen Members:
Do not ask for a job! Any connection could lead to something, but the purpose of these conversations is to support and offer advice, and to help build your network. Asking for a job in a space where it is not appropriate can come across badly.
Come ready with some questions. Write down at least five questions you'd love the answer to, so you're able to make the most of the conversation.
Have a notebook and pen to hand and take notes. Or, if you're using zoom ask if you can record the session. You could even take a voice memo of your phone call.
Be punctual for your conversation, and stay engaged.
How it works:
Fill in the following form with your details, a little about your experience to date, and your areas of interest. It should only take a couple of minutes!
Once you have submitted your form, we will be in touch.
We will connect you and your coffee companion together on email, where you can arrange the conversation for a time that suits both of you.
Are you an industry professional interested in supporting young people? Then you can sign up for the scheme via the following form.
Expectations for industry professionals:
Commit to having four virtual coffees with young people interested in, or starting out in, the industry, over the course of a year
Conversations should last around half an hour and can take place virtually or on the phone
Be ready to answer their questions!