For A Better Industry Commitment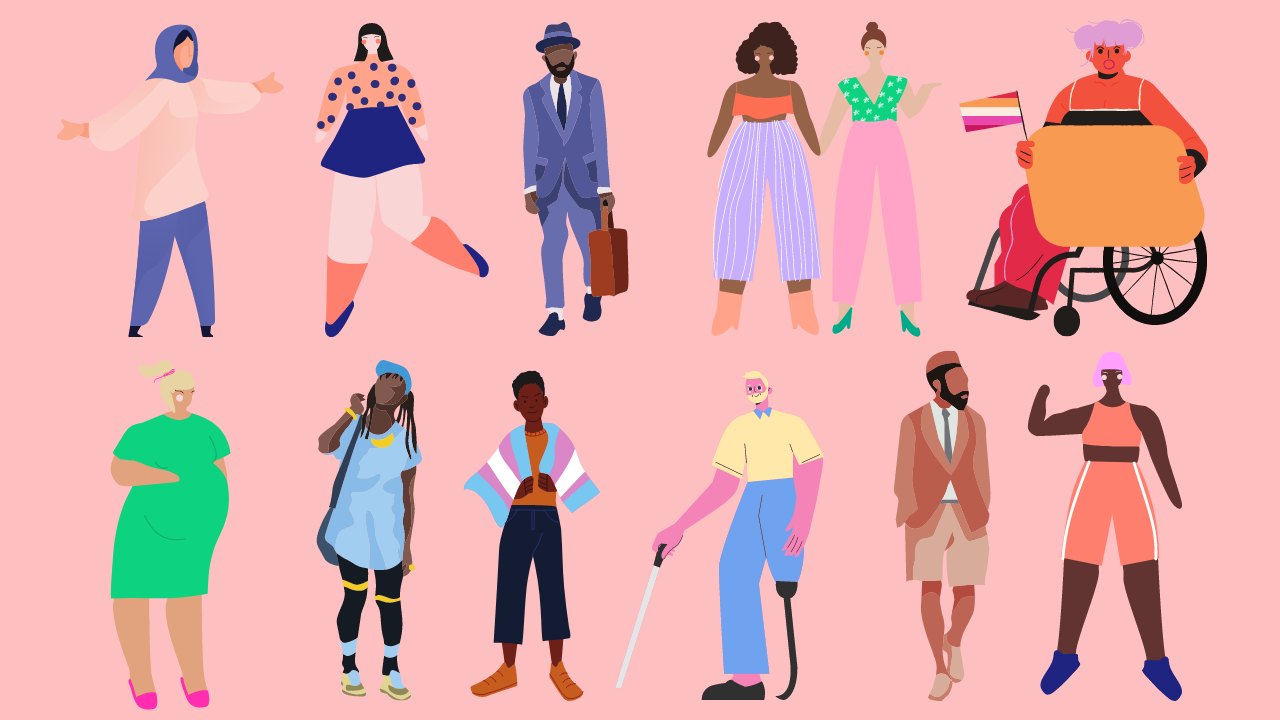 At EVCOM we passionately believe in building a better industry, a diverse and inclusive industry, an accessible industry, a sustainable industry. Below you can find the commitments we have made to each of these areas.
This commitment was first put together in September 2020 in response to the Black Lives Matter and the unacceptable lack of diversity and inclusion in the sectors we represent. We have since developed and added to this. We are open to any and all feedback so please do get in touch with Amelia at amelia.brown@evcom.org.uk to offer any comments or suggestions.
Diversity, Equity and Inclusion
We are offering free membership to agencies that are led by Black and POC individuals or teams, and to Black and POC freelancers until the end of 2025. Please email Amelia on amelia.brown@evcom.org.uk to take this offer up or find out more.
We hold at least three workshops/ talks a year for young diverse people interested in getting the corporate film and events industries. These are free of charge and we partner with sixth forms and universities to deliver these.
We have developed our Code of Ethics for EVCOM Members to give it a renewed and active focus on Diversity and Inclusion. You can find our Code of Ethics here.
We are committed to putting together a board that is representative of UK creative talent. This means we will actively work to find Black, Asian and Minority Ethnic board members and to ensure that men and women are equally represented. We will also look to include more representatives of minority groups, including disabled individuals and LGBTQIA+ individuals by 2025.
Our shadow board is a diverse group of 18-25 year old filmmakers and event professionals. We ask for their input and shape EVCOM, and the industry, for the better based on their perspectives.
We campaign for a more gender-inclusive industry, from encouraging people to make gender neutral toilets a non-negotiable at events to advocating for language that doesn't exclude trans and non-binary people from the conversation.
Our FOCUS Award and FOCUS 15-18 Awards offer mentoring and work experience opportunities to 15-25 year old Black filmmakers and filmmakers of colour. This schemes runs every other year, and is complemented by the Realise Award which offers 18-25 year old event organisers a chance to win mentorship with top event professionals.
Hamza (winner of the FOCUS Award 2020 and now employed by a mentoring company) says, "With the FOCUS Award, EVCOM have set up an amazing opportunity for filmmakers to have their voice heard. Since being the recipient of last year's FOCUS, many great opportunities have opened up for me as a direct result of the award."
We have set up a dedicated area on our website for young people. It's packed with resources as well as details of our Next Gen member offer, through which young people can get free tickets to events, resources and the opportunity to speak to industry professionals.
We have partnered with sixth form Harringey6 to coordinate shadowing days between their students and our member companies.
Soner (one of the shadowees) says, "My experience with Pukka was fantastic. Everyone I met was helpful and inspiring. It was amazing to see all of the hard work that goes into creating the products we consume every day. I would love to work in Media production in the future. I was on set for 10 hours and it felt like 5 minutes. It was so enjoyable."
Our Executive Director Claire Fennelow is part of a working group organised by UK Events, to bring back apprenticeships for the events industry.
We celebrate members and non-members, agencies and suppliers, who are work that has DEI at its core annually at the EVCOM Clarion Awards.
Accessibility
We aim to hold our live events in venues that are entirely accessible. Where this is not possible, we specify all access details on each event listing.
We continue to deliver online events and and on-demand webinars, so that members can access thought-leadership events even if they are unable to attend in person.
At the request of attendees, we will commit to inviting a sign language interpreter to our annual EVCOMference so that people who are deaf or hard of hearing can make the most of the knowledge sharing forums that EVCOMference has to offer.
We will use image descriptions when posting images on Instagram to ensure that people who are visually impaired can still engage with our content.
We will always keep our 'Agency of the Year' and 'Rising Star Agency' are awards are free to enter, to ensure that recognition is not predicated on wealth.
Sustainability
We will run one workshop/workshop series a year to support our members on their journeys to become more sustainable agencies and businesses.
We will only work with venues and suppliers that have strong CSR credentials and that share a commitment to sustainable events.
We celebrate members and non-members, agencies and suppliers, who are work that has sustainability at its core annually at the EVCOM Clarion Awards.
Photo: Pride (Birmingham) by Katja Ogrin, Cultural Events category winner Off To Work Event Photography Awards 2023