This week leadership coaches Sharon Baker (Fly, Don't Walk) and Lucy Thompson (Quest Perspective) ran an interactive session, unpacking leadership, team motivation and wellbeing and the impact of furlough on recovery. Agency leaders shared their experiences of keeping teams together during this crisis, the challenges of now and the near future, as well as the unexpected good things that have come out of it. Flexible working hours and more open office cultures are likely to be a feature of the future for lots of teams. A large safety concern is travel, as so many people are unable to get to work without using public transport. But managers hope to keep instated some of the wonderful things that have come out of this, from increased honesty in teams, to Friday beers!
During the session, attendees shared their experiences through several polls, the results of which are below: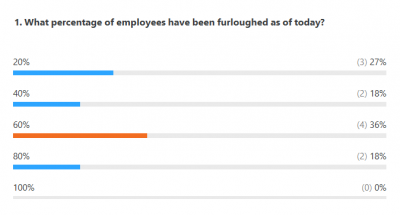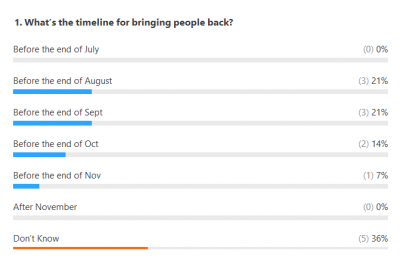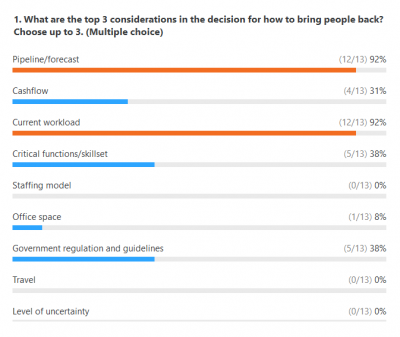 You can catch up on the full session below:
Accompanying Resources
Return: A new muscle, not just a plan (McKinsey & Company)
From thinking about the next normal to making it work: What to stop, start, and accelerate (McKinsey & Company)
Questions to expand thinking around re-integration (Fly, Don't work and Quest Perspective)
If You Feel Like You're Regressing, You're Not Alone (HBR Article)
You can view our full virtual programme of EVCOM Sessions here.