Photo credit: the Starstruck team at the EVCOM London Live and Film Awards 2023, captured by Steve Forrest
The UK Top 50 survey is open to corporate filmmakers and is a way to celebrate corporate film agencies and better understand the trends and issues facing the industry. After a hiatus of several years, EVCOM and Moving Image worked together to bring back the survey last year, and we are now getting ready to launch the survey again on the 23rd November 2023. Ahead of the survey opening for entry, we spoke to Starstruck, who entered the UK Top 50 for the first time in 2022 and shot straight to 17 in the ranking.
Starstruck is a digital, marketing and content production agency with a broadcast background. From their humble startup beginnings in their Founders' bedrooms, they've built trust among a client base that now boasts some of the world's biggest brands. Starstruck, established in 2007, has brought their wealth of experience to a range of products and services, like digital marketing, social media, television production, radio broadcast, brand films, live events, comedy, virtual production, IP creation and strategy. We spoke to their CEO James Delow about the impact their UK Top 50 ranking has had on business, the importance of growing relationships, and curiosity.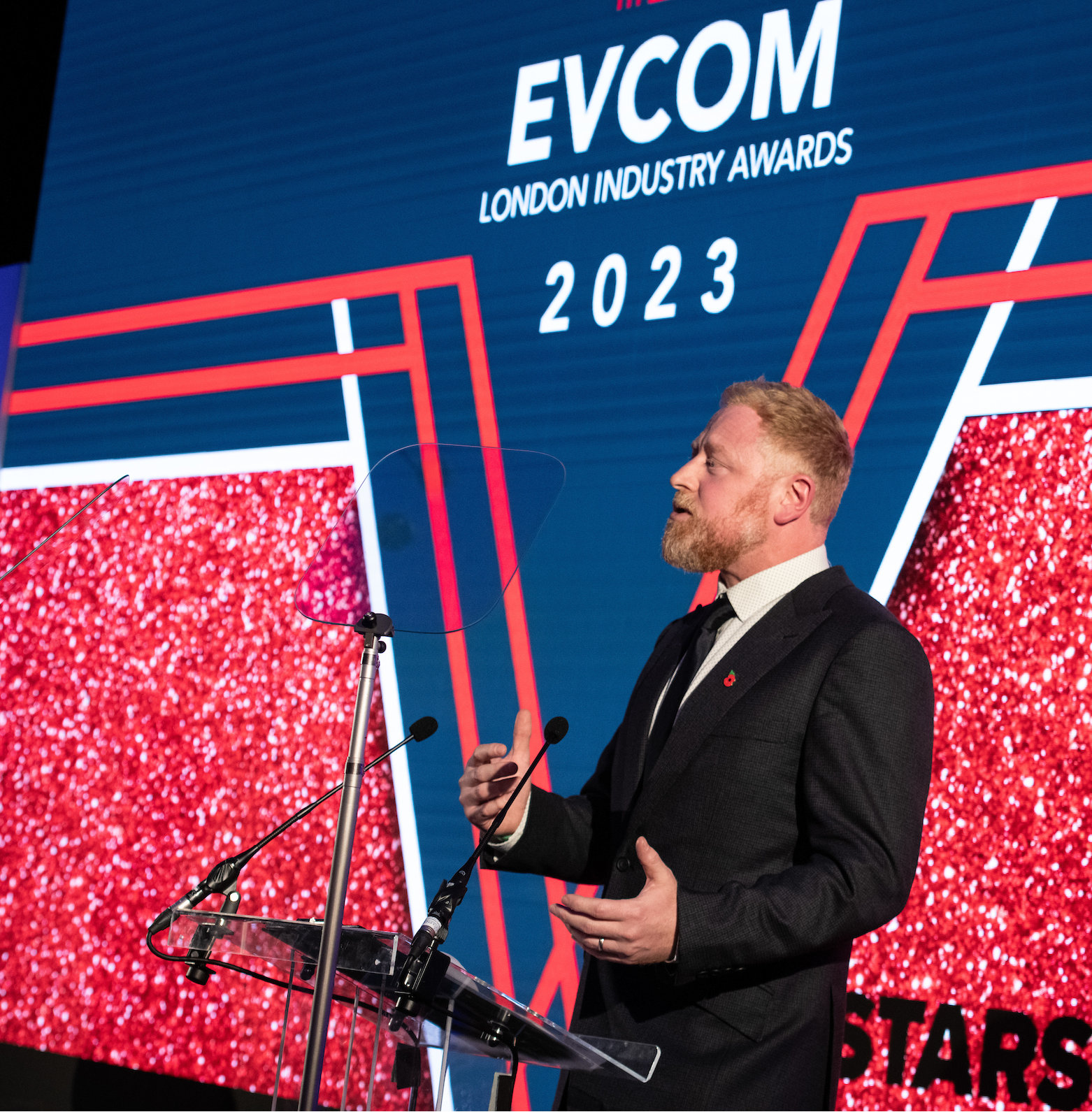 What makes a brilliant film? 
One that shows you something new, in a way you've never seen before and changes the way you think, feel and behave.
What makes a brilliant film agency? 
One that understands people and their needs. Not just those of the client and their business goals, but those of different audiences; in-house people, freelance crew and on screen talent. It's all about balancing these needs consistently from film to film to build up a track-record of great films that deliver. When brave, curious, creative people from brands and agencies truly collaborate, that's when superb work gets produced.
What did ranking so well in the Top 50 mean to you and the team?
It was very exciting. Everyone in the office was buzzing for days. Recognition like that gives you the confidence to know that you're on the right track.
You were a new entrant to the Top 50. What has it meant for your business to enter the Top 50 for the first time, at such a high ranking?
It's been really helpful. We're being given bigger budgets. New clients are inviting us to pitch. We got new talent knocking on our door.
What does your agency bring to the sector? 
We've always prided ourselves on being broadcast people who have grown up with social media, so we're quite different to agencies who have corporate video or advertising background. For us, branded content is about delivering the vibrancy and impact of TV across multiple-platforms.
How do you differentiate yourself and your client offering, and keep encouraging your team to produce brilliant and innovative work?
We're a nimble and fast-reacting concierge service for clients – so quite different from other agencies. We can plug in at any stage, collaborating with other agencies, sometimes as a full production partner, other times just creating side-car social or BTS content around their wider campaign. But what we find is that even when we start small with clients, we always grow into bigger projects. We were hired as crew by British Airways for a news announcement, then two years later, we were producing their Christmas brand film. It all comes down to relationships.