The seminal EVCOM Industry Awards will officially open for entry on 27th May 2020. Entrants will be able to submit their work from across the spectrums of live and film, and expert judges will review work based on standards of best practise and professional excellence. 
This year we are very excited to announce some new categories to reflect the current global situation.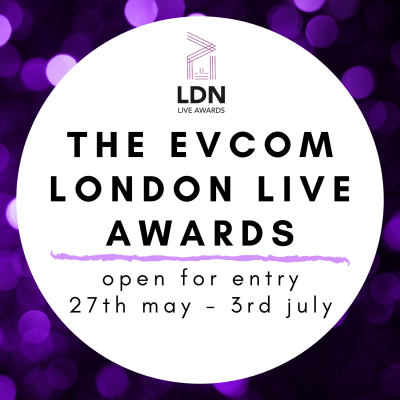 In the EVCOM London Live Awards we are delighted to announce the new 'Best Hybrid Event' category, which will recognise an event that successfully combines the possibilities of the live and virtual world. As virtual has really come to the fore in the recent months, we wanted to recognise its possibilities as we see people using them more and more creatively! 
We will also be adding a category for 'Venue of the Year'. As so many venues have been closed by Covid-19, and are still awaiting news as to when and how they can reopen, we would like to offer this opportunity for the brilliant venues that are the backbone of the events industry, to be celebrated!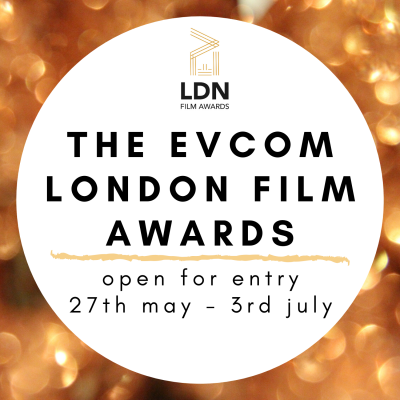 In the EVCOM London Film Awards we will be introducing a new category specifically for film makers working on a smaller budget. We hope that this will create more opportunity for the many freelance filmmakers who are creating excellent film on minimal budgets.  
As in the EVCOM London Live Awards we want to recognise the surge of virtual and hybrid events. We will therefore be adding a new category entitled 'Best Use of Video Content for a Virtual or Hybrid Event', which will create a space for film, animation and video content created in the context of this new kind of event. 
We will also be introducing the new category of 'Innovation' to the EVCOM London Film Awards. Covid-19 has impacted all of us and informed the way that we work and create. This category recognises the evolving normal of filmmaking, and here we encourage submissions that have been made in response to Covid-19, or films that have dealt with demonstrable practical restrictions that have impacted the way the film was made, caused by Covid-19. Maybe the film has been constructed from archive footage, or even Zoom style footage and film shot on mobile phones? Whilst this has been, and continues to be, a very difficult time for our industry, we have also some amazing examples of creativity come out of the limitations of today, and we want to celebrate these in this category.  
Finally in the EVCOM London Film Awards, in honour of EVCOM's history, as an organisation that was formed by and fuelled by the work of documentary makers, we are delighted announce the new 'Best Documentary' category, to recognise new work and our heritage. 
You can find the full list of categories for the EVCOM London Live Awards here, and the EVCOM London Film Awards here. We look forward to seeing your entries, in categories new and old! 
The Awards open for entry on Wednesday 27th May.