The EVCOM Clarion Awards are in their final week of accepting entries, so we wanted to introduce you to the panel who will be looking at your work and choosing our winners. The panel includes corporate filmmakers and event organisers, clients and people working agency side, business leaders and next gen talent, to ensure a variety of perspectives are represented when looking at the work. Our judges are what allows this scheme to happen, and we rely completely on their expertise and generosity. So before they begin looking at your work, we'd like to thank them for the time and attention they offer to the EVCOM Clarion Awards and to cause-driven work from across the sector.
If you haven't already submitted your work for the EVCOM Clarion Awards, you can find out more and get entering here.
Meet Our Judges
(in alphabetical order)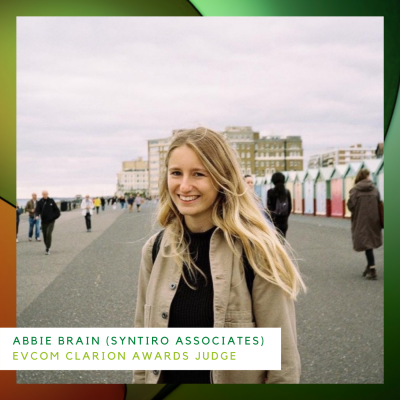 Abbie Brain has worked in the events industry for 8 years, 4 of which have been with Syntiro Associates, specialising in event sustainability. Her work involves assisting in the creation and implementation of Sustainable Event Management Systems and helping to take companies through to B Corp Certification. Abbie has worked with a variety of clients, including AEG Presents, Havas, and RPM.
–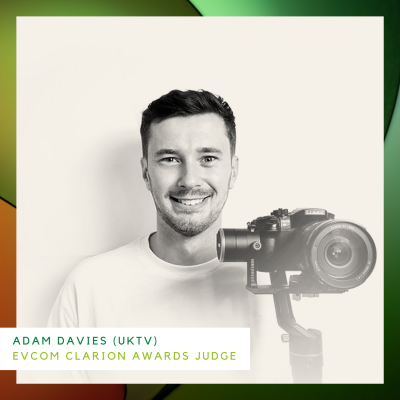 Adam Davies is a Videographer, Editor and 2D motion graphics designer. He recently started a new role as a Social and Publicity Content Creative at UKTV & BBC. This is following on from a position in the experiential marketing world based at TRO, focusing on producing knockout content for brands to help them shout about the work they are producing both internally and online. Since graduating University with a First-Class degree in Media Production he has built an impressive brand portfolio including productions for BMW, British Airways, Molson Coors and LRS to name a few. He was recently working as digital content lead for Saudia at the ABB Formula E season start in Saudi Arabia.
–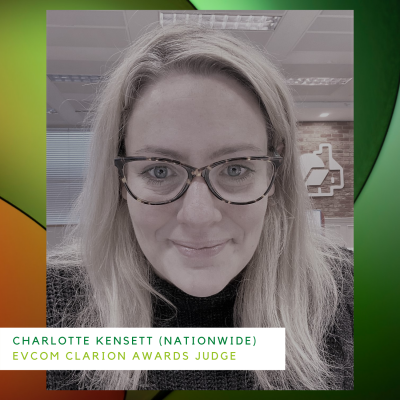 Charlotte Kensett leads the Engagement agenda at Nationwide Building Society and is responsible for brand guardianship, social investment programmes, member marketing communications and the Society's events programmes. She is passionate about creating memorable, meaningful and brand enhancing experiences. Charlotte has worked at the Society for over 20 years in various communications and marketing roles.
–
As the Vice President, Creative at Ashfield Events Experiences, Dan Walker is responsible for the UK Creative team which includes a bunch of hugely talented people across Design, Production, Content & Communications and Exhibitions. He is also a member of the Ashfield Events Experiences Executive team responsible for business growth, talent development and driving the tactical execution of our experiences led strategy.
–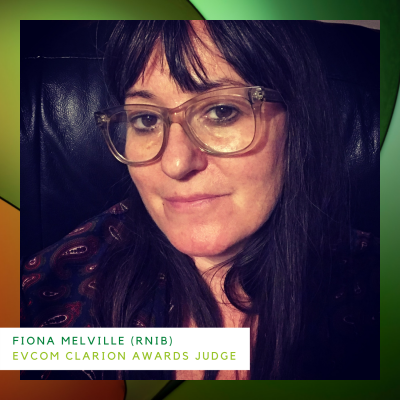 Fiona Melville has been working in documentary and content production since the mid-1990s. After art school she wound up at Carlton TV and went the Documentary Direction post graduate course at the National Film & TV School. In the 2000s she worked in broadcast TV, always observational human interest stories, she shot the two-part film about premature babies, 'Born too Soon' for C4 and was a Producer/Director on City Hospital and Behind Bars for BBC1. Later as a freelancer she filmed, directed and edited content for clients ranging from the NHS to England Boxing as well as for BBC World News' Women on the Frontline, filming victims of sex trafficking in Nepal and India. She has worked for the Royal National Institute of Blind People (RNIB) full time since 2017 as their video content producer. At RNIB the challenge is creating fresh, authentic and above all accessible audio visual content for wide ranging campaigns from fundraising to social media content, with the voices of blind and partially sighted people always at the centre.
–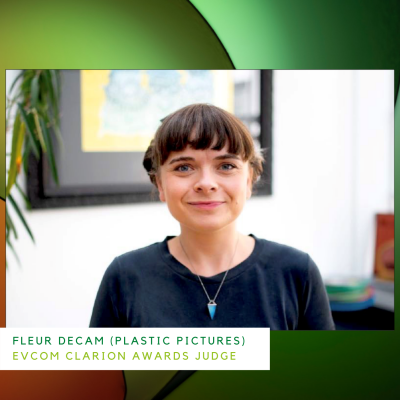 Fleur Decam heads up Production at Plastic Pictures.  Over the past 10 years Fleur has helped Plastic Pictures evolve into one of the top production agencies in the UK.  With an eye for detail and passion for people and wellbeing she enjoys ensuring a smooth sailing, and most importantly, a happy ship.
–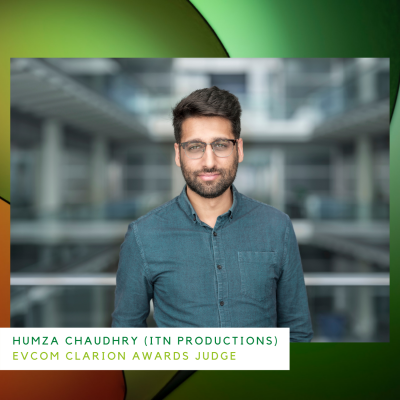 Humza Chaudhry is the Strategic Partnerships Manager for ITN Productions. With a career background in broadcast news and corporate production, he works across ITN to develop strategy, partnerships and new business. His areas of focus include corporate film and live hybrid events for brands and businesses as well as digital news content for social platforms. He is a Public Protection Committee member for the British Association of Counselling and Psychotherapy, and a strong advocate for the diversity and inclusion agenda.
–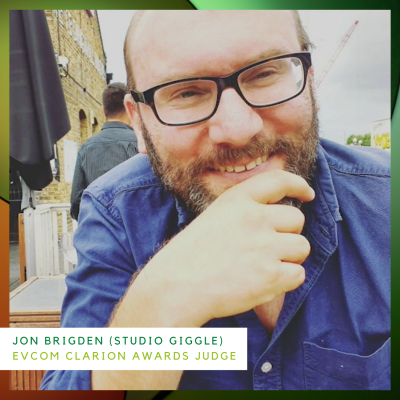 Jonathan Brigden has been working in the creative industries for more than 20 years spanning the music, theatre and film industries. Jonathan creatively directs all of Giggle's big multi-discipline live productions from major product launches to entertainment world premieres. He can usually be found riding his Brompton bicycle from meeting to meeting.
–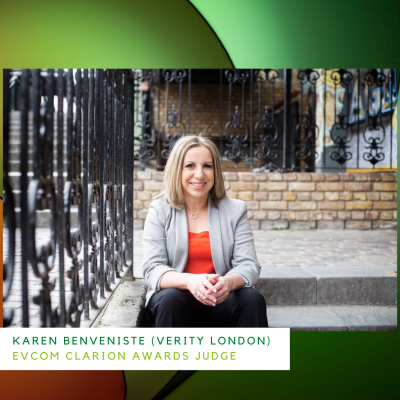 With thirty years' experience in the broadcast and film sector, Karen Benveniste is the Co Founder and COO of Verity London, The Strategic and Communications Agency for Responsible Business.  Helping brands uncover, communicate and share their social purpose.   Before Verity London re branded in 2018, Karen ran production company Vanilla Films, also alongside co founder Debra Sobel.
In a previous life Karen was a Series Producer at the BBC, heading up high profile and purposeful brand series such as Crimewatch UK and Watchdog.   Starting her career as a journalist and BBC News Trainee, Karen is still passionate about messaging and editorial narratives to deliver change through film, along with new and creative ways to tell stories.
–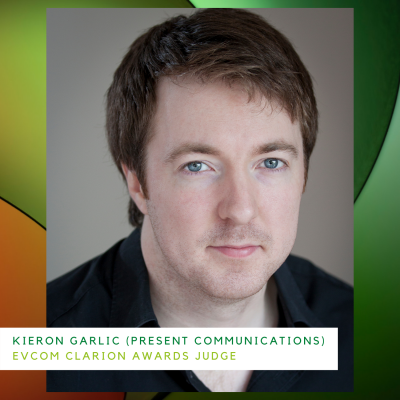 An experienced technical & project manager in the live events industry, I (Kieron Garlic) have been running my own technical production company for over 15 years, working with a variety of clients including event organisers, hoteliers, PR/media companies, production companies, agencies, FTSE100s and blue chips.
Starting out in the video conferencing and webcasting world almost 20 years ago when we streamed 'to' the internet on telephone lines, this positioned the business perfectly for the hybrid / virtual events world that we currently live in.  Now a leading solutions provider for fully remote and hybrid event solutions, supporting clients internationally with technology, technical support and best practice recommendations.
–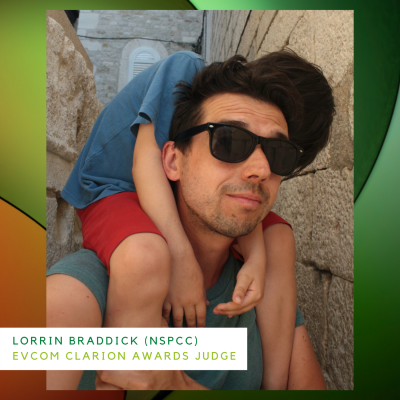 Lorrin Braddick is (acting) Head of Creative for the NSPCC, as well as running their Film Team.
He comes from a background in TVC & content production, starting out as an editor, moving into to work as a commercials director and freelance creative, before moving in-house at the NSPCC. He's currently bringing his natural over-enthusiasm and experience to a cause he cares passionately about.
Lorrin believes in applying the same creative rigour to all content, whether leaflet, blog post, GIF or interactive film…always telling truthful & emotional stories, packaged with audience and platform in mind.
–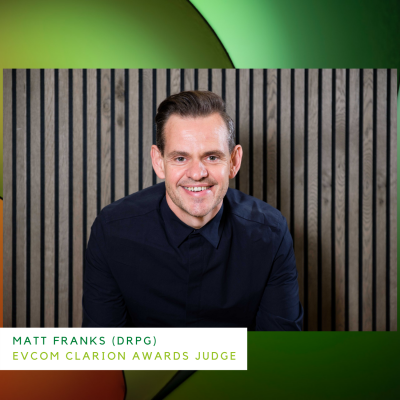 Matt Franks is Director of Events at DRPG, responsible for the award winning Live events service offering across the group. Providing a fully in-house service solution from strategy, creative and content development through to logistics and production across a variety of sectors.
Matt has been at DRPG for 15 years holding various senior positions growing the service offering. Matt specialises in client relationship service and management and event design and operations.
DRPG is a leading global creative communications company, offering a full integrated in-house service solution, we are one of the biggest agencies in the UK. We continue to grow our global presence with offices in Cologne, Ireland, USA and further plans for expansion in APAC regions in 2022.
–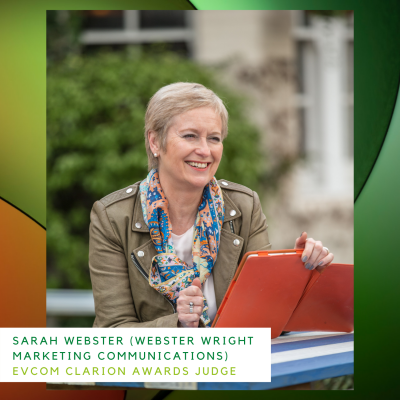 Sarah Webster (Director: Webster Wright Marketing Communications) is a business writer, content creator and owner of Webster Wright Marketing Communications. For 10 years she was Executive Director of the Incentive Travel & Meetings Association(a forerunner to EVCOM), during which time she organised and spoke at a wide range of seminars and conferences.
In 2000 she launched her own communications consultancy. Since lockdown 2020 she has also been responsible for external communications at MAKEITBLUE, a non-profit organisation supporting event professionals affected by mental ill-health.  A regular magazine contributor, Sarah has guest-lectured at several UK universities and is a seasoned international conference speaker.
–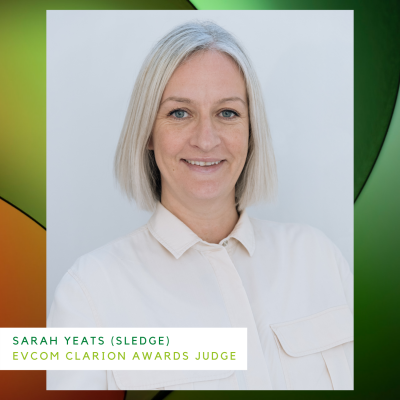 With over 17 years in the industry, having successfully delivered numerous industry-leading events across the globe and an impressive client base with companies across the automotive, financial, telecommunications and technology sectors, Sarah Yeats (Managing Director at Sledge) leads the team to develop individual talent and drive innovation and creativity on every project.
Sarah is responsible for developing key clients and providing strategic and creative planning on client projects. Her passion for excellence, attention to detail and delivering first-class events is consistent across bespoke occasions for a handful of guests, to large, high-profile events for thousands.
Outside her work managing the company, Sarah sits on the board of The International Live Events Association (ILEA), championing the event industry and connecting with event professionals to share ideas and creative practice.
–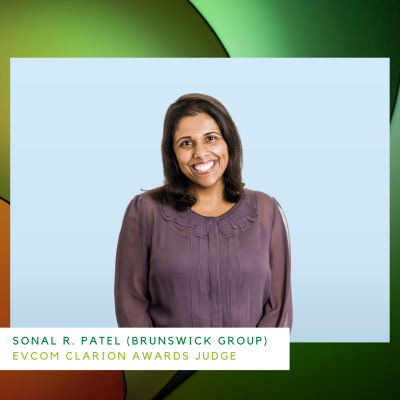 As an award-winning Executive Producer and Group Partner of Brunswick Group, Sonal R. Patel leads the London Film team, film projects and integrated Brunswick Group and MerchantCantos creative campaigns, providing senior leadership at every stage.
Sonal has been writing, producing and directing in television and film for 20 years. Her expertise encompasses executive interviews, deal work, investor documentaries, corporate films and employee engagement. She advises clients at Board level and is an effective advocate for powerful storytelling around business strategy.
Among Sonal's current clients are Apax Partners, Edrington, Exponent, Moody's, Moonpig and Pearson. She also provides on-camera media training for senior executives. Sonal began her career in New York as a broadcast journalist.
–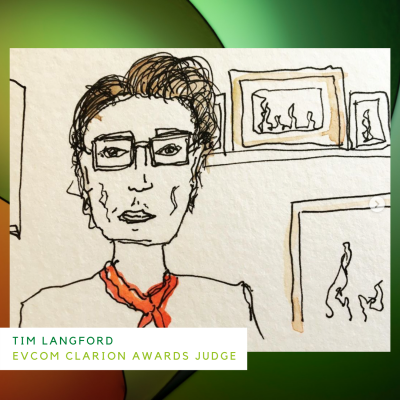 Tim Langford is an award winning freelance director : TV documentary director & corporate film-maker with visionary & innovative story telling techniques.
–
Toni Griggs is growth lead at isla, the trade body for event sustainability. Her background from associations to agencies, paired with her sharp mind and strategic thinking, make her the perfect person to support and develop the growth trajectory of isla. Her ambition is to leverage isla's energy and momentum, to build a network that provides knowledge and power to collectively bring back live events sustainably.
–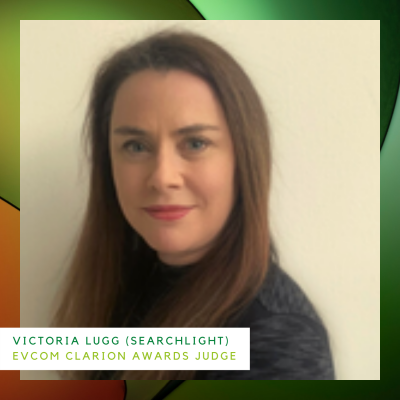 Victoria Lugg is a Senior Consultant at Searchlight, where she handles a variety of searches and specialises in creative production roles. She regularly works with EVCOM members and has filled numerous positions.
Victoria has worked both in TV production and post production, gaining valuable experience within the industry. Prior to working at Searchlight, she was an actor's agent and she started her career as a professional actor.
Searchlight was launched by media professionals over 20 years ago and has remained true to its original mission, offering expert and efficient recruitment & executive search services to the media and entertainment industries.
Still haven't entered yet? Get started here.