At times like this, it is easy to feel powerless. But what we must remember is that we are creatives, and in creativity there is power, the power to change minds, to make people laugh, to make people cry. This kind of power is in the very work that we love to do.
Don't believe us? Read about ten works of creativity that have changed public opinion, saved lives and impacted legislation:
Film: Victim
The film Victim tells the story of a gay but closeted lawyer who risks everything to defend his ex-lover who committed suicide after he was imprisoned for being gay. It was one of the first films to portray a gay protagonist in a sympathetic way, and as a result had a big impact on public opinion. The film was released in 1961, and coincided with the debate raging in parliament over the possible legalisation of homosexuality. The film swayed parliamentary opinion, which led to the passing of the 1967 Sexual Offences Act, which decriminalised homosexual acts between two men in private, if both were 21 or over.
Book: Things Fall Apart by Chinua Achebe
Written in 1958, Things Fall Apart is the story of a tribal society who are torn apart by the arrival of Christian missionaries. It has sold more than 10 million copies globally and shone a light on the impact of colonialism on African culture and identity, helping to shape and change public opinion on the issue.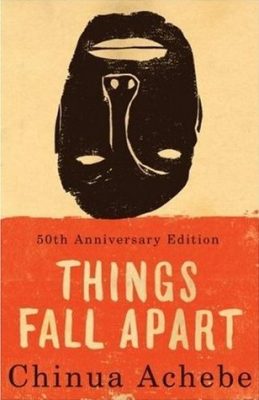 Song: Runaway Train by Soul Asylum
Knowing that the music video for Runaway Train would have a large reach, Soul Asylum created music videos tailored to different countries, which featured images of and information about missing children from those countries. Over the next few years, 26 of the children from the videos returned home or were located because of the videos.
Film: Blackfish
Blackfish is a documentary which reveals the story of a captive SeaWorld orca who killed three people, including its trainer. But the documentary placed the blame for this on institutions such as SeaWorld and their customers, highlighting the extreme trauma that the animals experience in these conditions, trauma which often led to psychosis and eventual violence. Following the documentary, SeaWorld saw a huge decline in its number of visitors, and eventually released a statement promising that the current generation of killer whales would be the last orcas to be housed in captivity.
Painting: Guernica by Pablo Picasso
Guernica is a large mural which depicts the massacre of a Basque village that happened in 1937, and it has been used globally in protest as a representation of cities bombed during war time and a symbol of anti-fascism.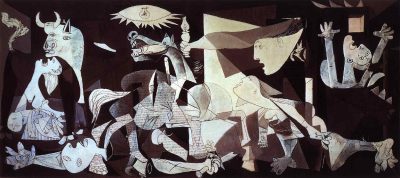 Film: The Thin Blue Line
The Thin Blue Line is a reconstruction of the case of Randall Dale Adams, who was sentenced to death for the murder of a police officer. The film revealed that he was wrongly accused by highlighting the string of false allegations and the ulterior motives of people offering them. The film led to a retrial where Adams was acquitted, saving his life.
Soap Opera: Ven Conmigo
Miguel Sabido created the Mexican television series Ven Conmigo, which portrays an elderly man graduating from literacy class, and reading a letter to his daughter for the first time. This was in 1975, at a time when half of the Mexican workforce was illiterate, and the government public adult literacy programmes had very low take up. At the end of the episode, the national distribution centre, which provided free literacy booklets, was given a shout out. The follow day 250,000 people showed up to get copies, and enrolment in the literacy programme increased nine-fold over the year.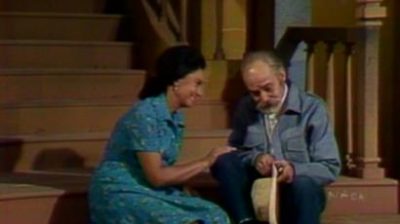 Film: An Inconvenient Truth
The famous documentary Inconvenient Truth brought climate change into the mainstream as an issue, and statistics showed that following the film's release, there was a significant increase in people who believed that global warming was a serious problem.
Book: The Well of Loneliness by Radclyffe Hall
The publication of The Well of Loneliness in 1928, which tells the story of a young queer person navigating sexuality, gender identity and love in an LGBTQIA+phobic society, was extremely controversial. Whilst it was not illegal to be a lesbian at that time, this was because ministers believed that criminalising lesbianism would only draw attention to it. The book was banned by authorities on publication, and the public banning created mainstream visibility (which was both a good and a bad thing) for lesbians and queer women. It left British authorities wary of making further attempts to censor lesbian content and criminalise lesbianism for fear of more attention being brought to it. For many lesbians in the 1950s it was the only source of information about lesbianism.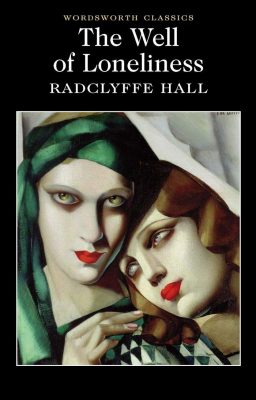 Film: Bambi
Not just a children's film, the Disney cartoon Bambi, had a genuine impact on the hunting industry. Bambi was used as an animal rights symbol, and the popularity and acceptability of the sport was severely lessened.
Have examples of inspiring creativity that you'd like us to add to this list? Send them to coordinator@evcom.org.uk to have them featured!