Photo: Pride (Birmingham) by Katja Ogrin, Cultural Events category winner Off To Work Event Photography Awards 2023
This month is Pride month, and both the London Pride parade and Trans Pride are going to be taking place in London in the coming weeks. Pride is a protest. It began with a riot, after police raided a queer bar in New York City in 1969 and the community fought back. Since then Pride marches have taken place in many countries across the world, although, still today, there are 64 countries that criminalise homosexuality.
To mark Pride 2023, I spoke to Neil Hudson-Basing, Senior Events & Community Manager at Pink News and host at our 2023 EVCOMference and EVCOM Clarion Awards, about queerness, community and sobriety.
We talked about what queerness means to us, contemporary terminology and queer joy. Neil spoke about 'The House of Happiness', an alcohol-free day rave that he runs for the LGBTQIA+ community. We discussed what it means to create a safe space, and what event organisers can, and need to, take into account in order to be mindful of inclusivity both for queer and trans people and for alcohol-free people.
Watch the full webinar, and find further resources, below:
Resources
Here we have included a selection of resources to help you understand and support the LGBTQIA+ community at events, in your workplace and beyond.
https://www.stonewall.org.uk/workplace-trans-inclusion-hub/getting-started-trans-inclusion-your-workplace
https://mermaidsuk.org.uk/news/trans-rights-are-not-up-for-debate/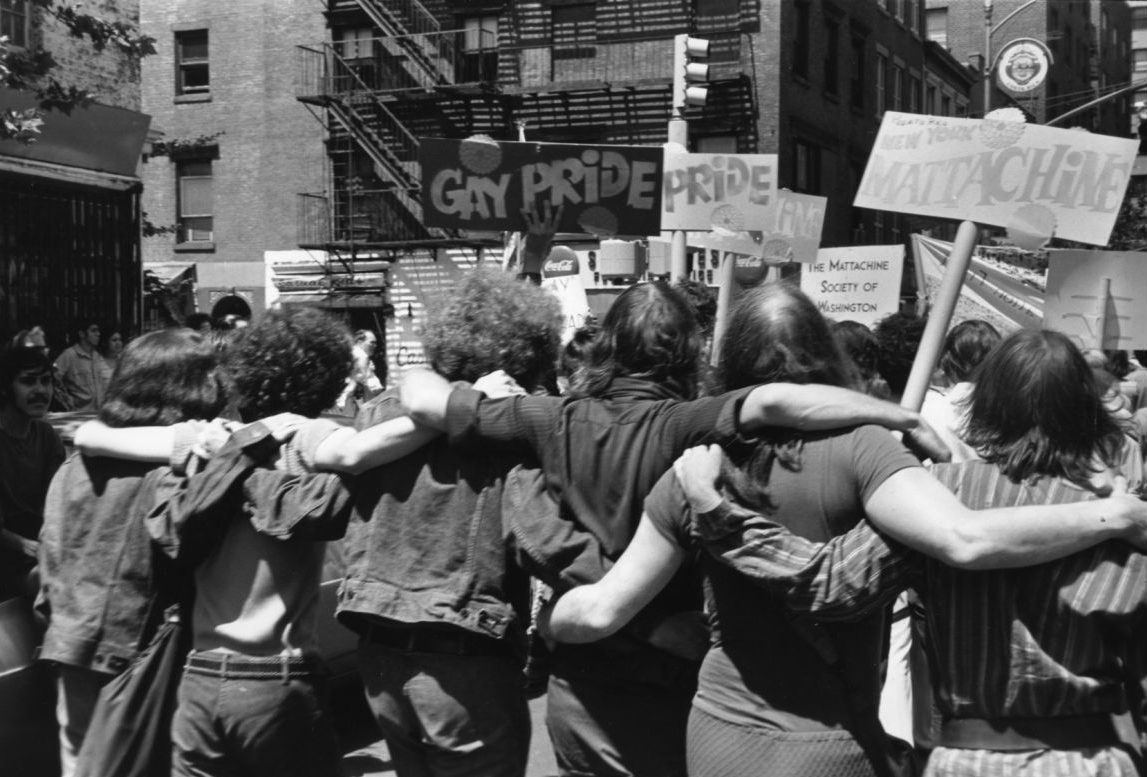 Photo: First Gay Pride parade in New York in 1970. The parade was called Christopher Street Liberation Day. The Stonewall Inn is on Christopher Street.