This EVCOMference, Brunswick Group addressed our audience on the topic of creative storytelling in investor communications. So, inspired by this, for this month's member feature article we called for work around the theme of 'finance' and our members answered with some brilliant projects! Take a look at them below:
CH Video create an eye catching film for Bottomline
We were approached by Bottomline Technologies to launch their new suite of debit-processing products to the wider finance market. We wanted to cut-through a generally 'grey' market with this and with the support of the client we wrote and edited a fun and very visual short introductory advert. Feedback was very good indeed, Bottomline's own sales team felt they were far better equipped with an unconventional piece that was definitely more ear and eye-catching and yet very simply explained the product purpose.
Starstruck help Virgin stay visible with Virgin Money Live: #MoneyOnYourMind
Virgin Money came to us to answer the quandary of how to remain visible to its customers despite not being able to open any of its branches during the coronavirus lockdowns. While TV advertising would have been a good option, the brand wanted to give something back in the shape of helpful advice and tips.
We helped the brand create 'Virgin Money Live', a series of as-live scheduled broadcasts across social media, covering customer questions about everything from travel advice to credit card debt, helmed by a crack team of experts – no actors, genuine Virgin Money employees.
To ensure the best experience for both the brand and its customers, we advised on this 'as-live' solution for this project and created no less than 200 short-form videos that aired across YouTube, Instagram, Twitter and Facebook. Because of the limitations on production at the time, we sent 'home kits' to all contributors and our bespoke 'control room in the cloud' enabled us to produce everything 100% remotely.
Such was the success of the campaign, the brand continued the service and later moved to OOH advertising that our graphics team created.
Broadsword delivers the global Moody's Credit Trends Series
At the outset of this project the key objective was to disrupt credit sector reporting and make claim for the annual Credit Trends series to become the leading global event for trusted insight on the forces the drive credit markets. By being bold in content delivery and topic Moody's main aim was to make this series an annual 'go-to' industry insights event. Drawing inspiration from magazine news programmes we followed a format often used by the BBC on Newsnight. This consisted of setting the scene for each topic with an informative video, delivered by an analyst who did not form part of the subsequent panel. These pieces, all deliberately shot differently explain the wider global macro aspects of the topic. Each piece was long (5 to 8 minutes) to enable the topic to be given more depth. A local panel, made up of Moody's and wider industry experts would then discuss the subject matter with relevance to the region they are presenting from.
https://www.wearebroadsword.com/work/global-broadcast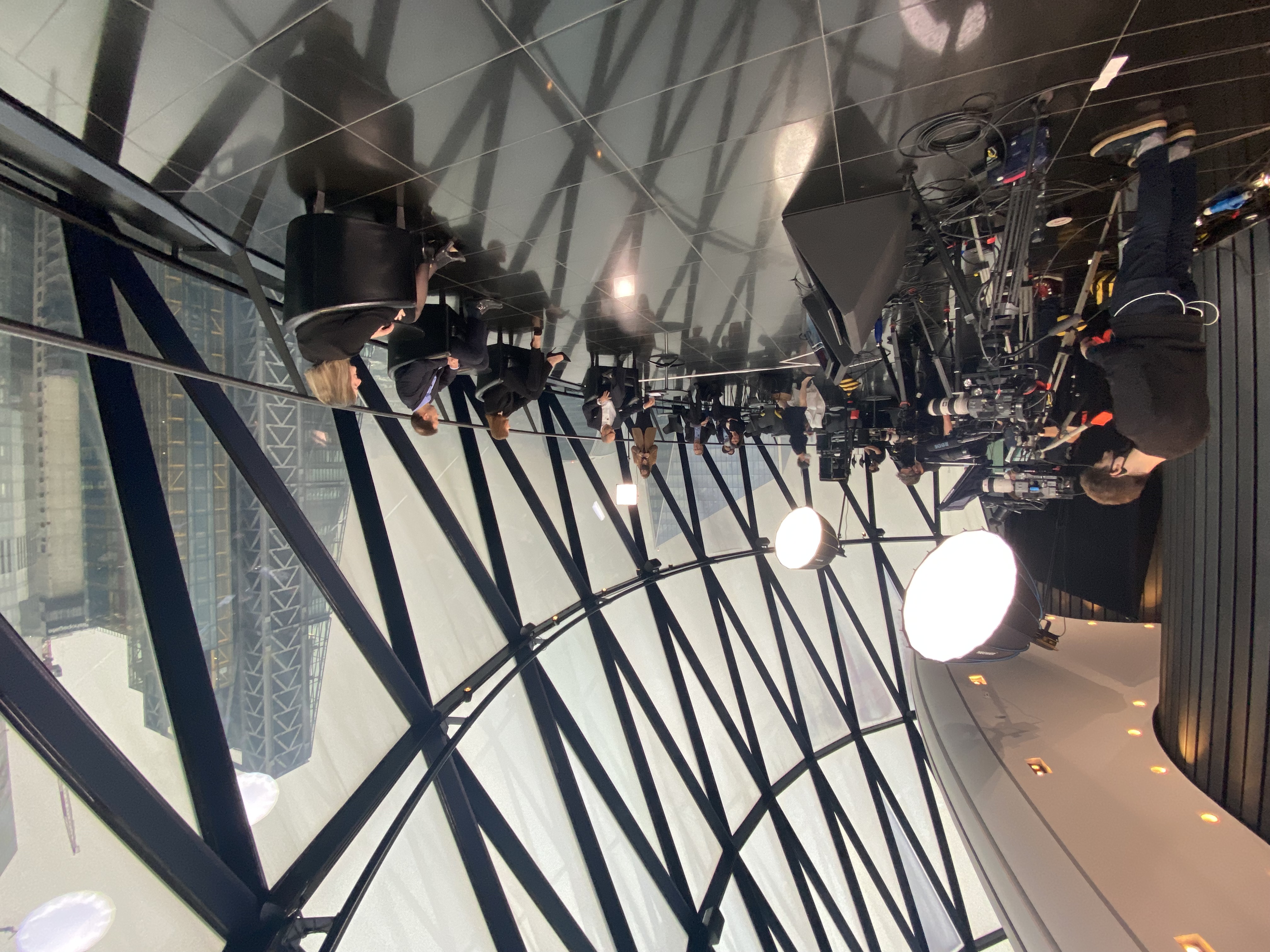 Verity London holds Mastermind Group roundtables to encourage responsible business
At Verity London, we invite responsible business champions in the financial services sector to join us at our Mastermind Group roundtables. Running these sector-specific workshops gives our attendees a rare opportunity for peer-to-peer discussion and advice. Under Chatham House Rules, we give them the space to meet, learn, share, and educate one another on their unique journeys. We know from our own Responsible Busy-ness report (hyperlink here) that individuals working in this space can have little headspace and also lack wider teams to share learnings. Our workshops are valued by those who attend. They appreciate being able to share sector-specific challenges and discussing how to solve them.
Verity's expertise in responsible business allows us to also share with invitees what best practice looks like, helping them amplify positive impact in financial services using exceptional strategy, clear communications, engaging content and creative campaigns. We teach our exclusive group how to develop deeper relationships with their intended stakeholders, drive change and build sustainable growth within their organisations. The feedback we receive is clear: these sessions are incredibly valuable; our guests feel supported and there are plenty of takeaways for them to implement in their responsible business strategies.
Brunswick Group shine a light on Moody's strategy narrative through story-led films
Ambitious leaders are elevating the way they speak to investors without losing the detail. They are using storytelling techniques and creative devices to better communicate at Results, AGMs, Capital Markets Days and in financial situations like IPOs or during M&A activity.
At Moody's Corporation, Investor Day is a business-critical opportunity to bring alive the company's financial performance, strategic direction, culture, and vision for the future. It's an opportunity to communicate Moody's plan to deliver value to investors. We were thrilled to partner with them in 2022 to develop a creative and modern set of films that shine a light on Moody's strategy narrative brought to life by colleagues from around the world. We designed and produced six beautiful 15-20 minute investor films that were story-led and complemented by narrative driven graphics and footage.
Investors were invited to engage with the content ahead of the event and there was a voracious take up of the films – further evidencing that investors have an appetite for key messaging to go beyond PowerPoint and simple pieces to camera, embracing stories that are both tight on detail and compelling to watch.
It's an exciting moment for IR and at Brunswick Creative, we're delighted to be in the thick of it.
Thank you so much to the members who have contributed their inspiring work for this showcase!