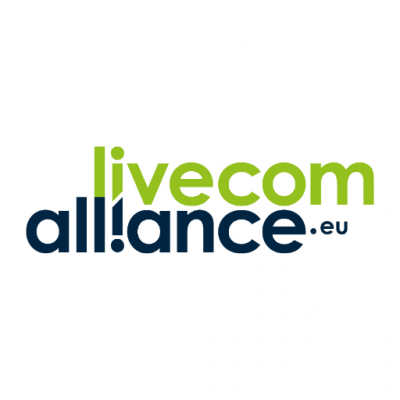 EVCOM are excited to announce that we are rejoining the LiveCom Alliance, a pan-European network that champions live communication and the events industry. Their aims are to create a stronger, more sustainable and more interesting playing field, aims that we, at EVCOM, fully support!
LiveCom Alliance was established in 2016 as a non profit foundation on the belief that the live communication and event industry deserves a pan-European approach and audience, and would benefit from an overarching dedicated yet independent institution. They aim to develop our industry through exchange of local expertise, inspiring insights, best practices and research.
As ambassadors of an ever evolving and globalising industry, they encourage our members to think big and push the envelope. They support members with an extensive international network and profound industry know-how.
They connect the most prominent pan-European associations, creating a valuable network with a wide reach. Today, they serve 11 national organizations and affect over 800 leading agencies around Europe. EVCOM are very proud to be a part of this pan-European network, and we look forward to working together for our sector.
Claire Fennelow, Executive Director of EVCOM, says, "As we deal with the impact that Brexit is going to have on our industry, we are very glad to be joining the LiveCom Alliance, to connect with our fellow agencies, individuals and associations who are part of the live communications and events sector. More than ever now, we need to come together. We look forward to building relationships with our European counterparts, and fighting for our industry together."
Find out more about the LiveCom Alliance here.
View EVCOM's LiveCom Alliance profile here.
Photo credit: Cytonn Photography