This year, EVCOMference will be packed with choice, with sessions across three different streams, so that attendees can attend the right sessions for their areas of interest. The following three breakout sessions are part of the stream focused on people and the workplace. We will be talking about talent, diversity and inclusion, and more, as we look at how to recruit and manage your workforce into the future after the many changes brought about by the pandemic.
The session 'Fit for the Future – Finding your Focus' is being led by Angela Law, Founding Director at Every Sense. As an agency leader, there are numerous tactics and strategies you could be employing to help your agency thrive. Taking the form of a workshop, she will ask, how do you choose where to focus? Based on proven experience of agency growth and value realisation, this provocative and informative session takes you through the steps required to find your agency's focus and help your business thrive.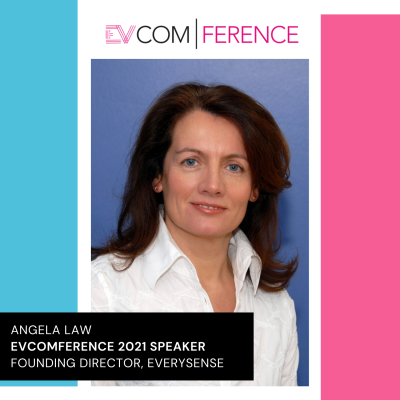 The challenge for every creative agency or production company is how to stand out in a crowded marketplace.  To be fit for the future you need to understand what makes you different and why your ideal client would choose to work with you over hundreds of competitors. You need a value proposition. Every Sense is a specialist business consultancy. Since 2004 they've helped numerous production companies and creative agencies to uncover their value proposition, build a winning strategy, get above the dog-fights, become more profitable, grow, prosper, and realise their value. ​
Previously MD of production company Hawkshead, Grand Prix and New York Film Festival Grand Award winner and consistently in top 5 'most admired' production companies in Televisual magazine's peer poll, Angela steered Hawkshead through the full cycle of business growth, acquisition, assimilation of other business streams and value realisation with the eventual sale to Endemol Shine.
Angela attended the Strategic Management Course at Ashridge Executive Education Hult International Business School, has been an elected board member of EVCOM, works with ScreenSkills, is an external advisor to the Board of a number of agencies and is a frequent guest speaker at events and conferences.
In this stream, we will also be talking about Diversity, Equality and Inclusion, a vital topic which the next two sessions are based around.
Companies are often confused about the exact action points when it comes to embedding Diversity, Equality & Inclusion internally. In the workshop session 'Diversity, Equality & Inclusion: Do What You Say', Ashanti Bentil-Dhue will use the Conscious Conversation Framework to help you move forward with actionable insights which will enable you to implement and embed impactful initiatives.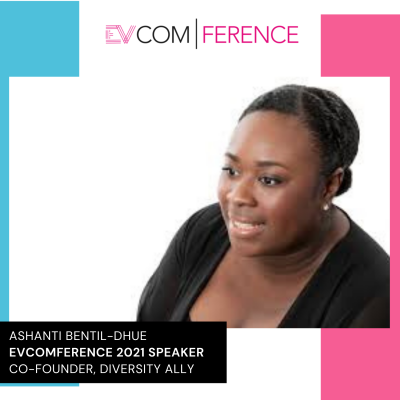 Ashanti Bentil-Dhue is the Co-Founder of Diversity Ally and CEO of EventMind. EventMind is a market leader in the virtual meetings and events sector providing trusted and unbiased event technology recommendations so companies can focus on running successful online events. But in 2020, following the death of George Floyd and the realisation that there wasn't an organisation taking ownership of the events industry's approach to tackling its lack of diversity and inclusion, Ashanti and Gabrielle Austen Browne launched Diversity Ally, a consultancy service and membership organisation offering solutions to help businesses and organisations in the events, MICE and hospitality industry become more diverse and inclusive.
Finally, Sharn Kleis, Employee Experience Lead and Gaye Bennett, Executive Producer will be joining us from Radley Yeldar for the session, 'Diversity, Equality & Inclusion: Say What You Do'. Diversity, Equality and Inclusion is about reflecting and connecting with your audiences.That's what all good communications do. But businesses still struggle to communicate their DEI perspective, despite its increased importance. But why is it so hard? Sharn and Gaye will guide you through some practical steps to help your brand avoid missing the mark or messing up, from your visuals and language to your channels and content: The ten principles of communicating authentically.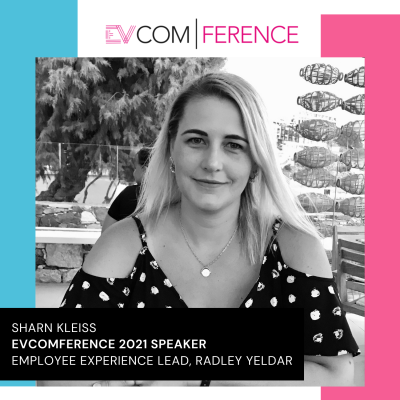 Sharn Kleiss leads the Employee Experience consultancy team at Radley Yeldar, an independent creative communications agency. Advising clients from all sectors on how best to communicate with and engage their people, Sharn combines best practice expertise with practical know-how to solve the trickiest communications challenges. She is well-versed on matters of inclusion and diversity, purpose, values and behaviours, and learning and development. Prior to moving agency-side eight years ago, Sharn's career included stints in PR and education, and she has worked in South Korea and Australia. As a Neuro-Linguistic Programming Practitioner, Sharn has a passion for language and communication; particularly its use in behaviour change and supporting organisational culture.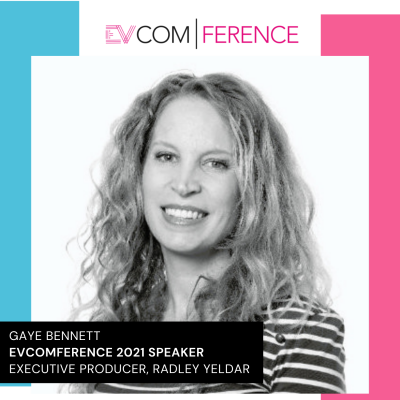 Executive Producer at Radley Yeldar and EVCOM board member, Gaye Bennett oversees creative and logistical developments on her projects at RY, from pitch and commission through to final deliverables. With over 20 years' experience in the media industry, her background is primarily in branded and interactive film content. She has a real passion for human storytelling and heads up the diversity & inclusion, ethics and sustainability offer for RY's film and animation department. She has worked with her team to deliver the kind of innovative thinking and powerful messaging that frequently wins awards at NY Festivals, Cannes and EVCOM.
Gaye has produced films and social media content, including multi-territory productions for a broad range of clients, including JTI, VF Corp, Standard Chartered, Wrap, Shell and Disney/Universal/Lionsgate.
Find out more about our planned sessions, and get your tickets here.