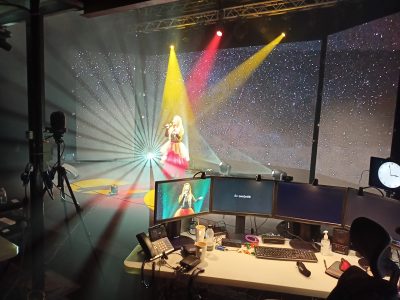 On 21st January 2021 Performing Artistes held their annual New Year Speaker Drinks.
Held virtually for the first time, the event was co- hosted by comedians Marcus Brigstocke and Rachel Parris live from the Performing Artistes' Great Portland Street Studio. Featuring a virtual front row, they were joined remotely by comedians Luke Kempner and Judi Love, magician Ben Hanlin, with cocktail making from the Mixology Brothers.
They also launched their "Virtual Cabaret in a Box". Performing Artistes have recorded sets from musical impressionist Jess Robinson, comedy string quartet Graffiti Classics and electric violin ensemble, Siren. The clips were professionally recorded in high definition, with multiple cameras, professional set and lighting. They can be licensed for any kind of virtual events, be they awards ceremonies or conferences, to break up the proceedings and add some low cost, low hassle, high value pizazz to your event.
Director of Performing Artistes, JJ Jackson, commented: "Having successfully pivoted to virtual events over the last 9 months or so, we realised there was a demand from clients to be able to offer their audiences short interludes to help break up proceedings. Hiring a studio to record an act for your virtual event which will only appear for a few minutes at a time is cost prohibitive for many, so this seemed like an obvious solution, and the results are absolutely stunning! Plus it also means you can have more than one act at your event."
Each act has recorded 3 numbers lasting 3-4 mins each and can be seen in full below. The licensed copy is of course unbranded and free of watermark and delivered in High Definition MP4 file which can literally be dropped into your show.
Visit the Virtual Cabaret in a Box page on the Performing Artistes website for more details and to enquire about licensing costs.
Watch Siren performing below, and see clips from all the artists here.