Live events and communications agency and EVCOM Member Broadsword have announced the opening of their US office this week. The agency has already had plenty of experience servicing clients across the pond, with work for Clarivate, Refinitiv and the New York Times.
Broadsword Americas is led by Ben Hocken – a core member of the Broadsword team who has previously worked in L.A. and comes with significant experience of producing events for global brands.
Broadsword's Commercial Director Matt Green commented,
"60% per cent of Broadsword's work is already international and we've gradually been expanding our operations over the course of the pandemic.  In the States we've pinpointed demand from clients that we've worked with from London, but who are US-based.  We're in the position now to offer clients the best of both worlds – the team they trust to deliver their events with our unique culture led approach."
Broadsword's London team will work closely with the US team, collaborating across insight, strategy and creative to develop brand experiences, events, content and multi-faceted communication campaigns. Broadsword's US Office will be based in New York.
We spoke to the Broadsword team about this new and exciting venture.
Matt Green mentions your 'unique culture led approach'. Can you tell us more about that, and how it's helped you to work globally?

In Broadsword we think it's extremely important that everyone feels supported, is given freedom to grow and can take responsibility and have fun! As we build our team as part of our new US ambition, I am committed to ensuring that culture is adopted with new team members. We already worked well with remote team members pre-COVID, and have honed that during the pandemic, I'm confident that we can do that with any new colleagues that come on board.

Why the US? What drew you to setting up your new office in New York?

Many of our clients operate globally and although we can all connect by video calls, having a footprint in local regions allows us to have a better understanding of their market and their specific needs. Having an office in New York will genuinely mean that we can understand our client's environment and give them the support they require.

Has Brexit had any impact on the decision-making process around where to open the new global office?

To be honest it hasn't been part of the decision. Even without Brexit we would still be looking to expand and deliver on a more global scale. I do however believe that because of the pandemic we are yet to see the full extent of the effects Brexit will have on the events industry.

What's it going to look like in the early days? Are the London team going to get the chance to visit?

We have been delivering projects in the US for many years, so some of the UK team are used to being part of those. We are recruiting in the US and in the future, we hope there will be opportunities for staff to move to different regions and gain experience of the challenges and opportunities that each new area offers.

 What would you say to anyone considering doing the same in the future? Have there been any learning curves along the way?

It has taken a leap of faith, time, and investment to get set up in the US and that is a testament to the culture of innovation and creativity at Broadsword. It has helped that many of our clients have a presence in US and so we feel very encouraged and optimistic about this new chapter!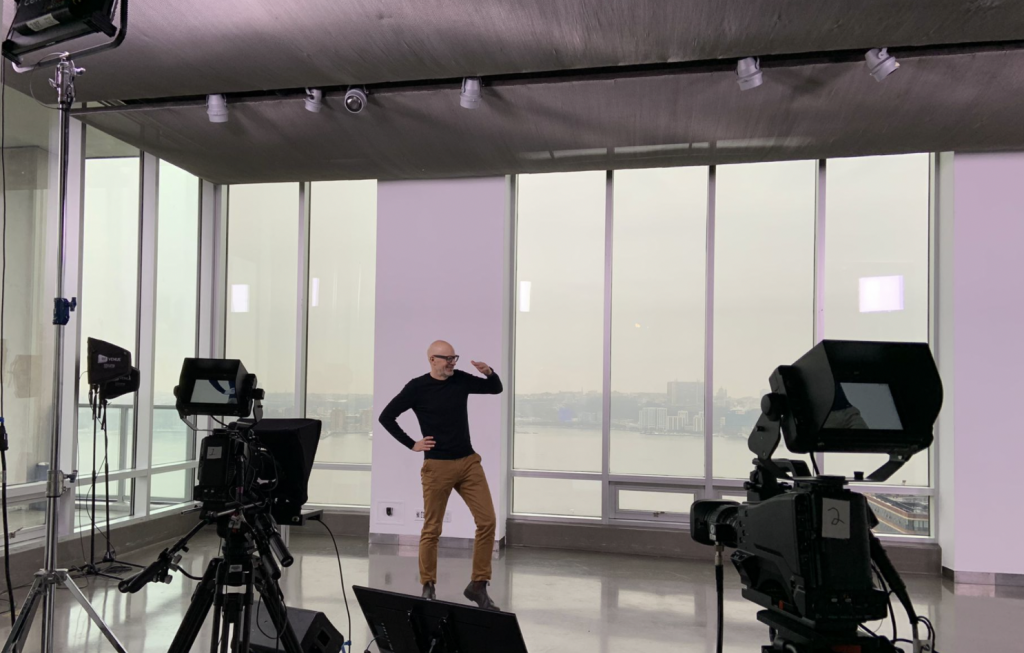 Broadsword is an award-winning event communications agency delivering live and virtual experiences for clients around the world. Our agency offering is end-to-end, from strategy and creative, to content creation and moving image, production, digital and logistics, all joined together with seamless project management. Our clients include HSBC, M&G, Clarivate, Moody's, Kimberley-Clark and Zoopla and we have offices in London, Hong Kong and New York. For more information on Broadsword and to view their case studies visit: www.wearebroadsword.com