With a swathe of bank holidays coming up, Easter just past and a coronation only weeks away, this month's member feature article is all about occasions. We asked our members to share projects where they had created a sense of occasion, marked an event, recognised and celebrated icons and team members. And as always, they came back with some brilliant pieces full of excitement and celebration to get you all in the mood!
Christmas is Coming with Kinura
Christmas 2022 was a big occasion for Kinura and our client SortedFood! Following a series of successful livestreamed shows, The Big Christmas Bash was put together by a team of experts in theatre, staging and live production. The interactive 2.5 hour show was performed for an in-person audience and also live streamed globally, showcasing fun festive food games, quizzes, cook-offs and more.
Two of the 3 in-person London shows were streamed globally through YouTube behind a ticketed paywall. The event and broadcasts were a huge 'hybrid' success with +1,600 People attending physically and +14000 tickets sold. A 6 camera shoot and live vision mixing provided a great experience, capturing the energy in the theatre to project into people's homes. Many purchased tickets to both shows, plus 10% of ticket sales occurred after the event, as VOD. A 2-Act show delivered familiar formats of Sorted's YouTube channel in the first half, building up to 'Pass It On Live' in the second act. Standalone and self-explanatory for those without prior knowledge of Sorted, whilst also delivering exactly what 'superfans' wanted. SortedFood have 2.69M Youtube subscribers and counting.
Broadsword create sustainable nights to remember at UK art galleries
For the occasion of the airline's 100th year in business, event agency Broadsword delivered two events at the National Gallery in London and the Manchester Art Gallery, with the aim to deliver a night to remember. The events were bought to life with multiple live performances and creative ideas such as 3D projections of the 100 year timeline. To celebrate the future of the airline, sustainability was also an important factor in the brief which Broadsword implemented through recycling air hostess uniforms into cushions for the event.
Find the full case study here: https://www.wearebroadsword.com/work/klm-100-year-anniversary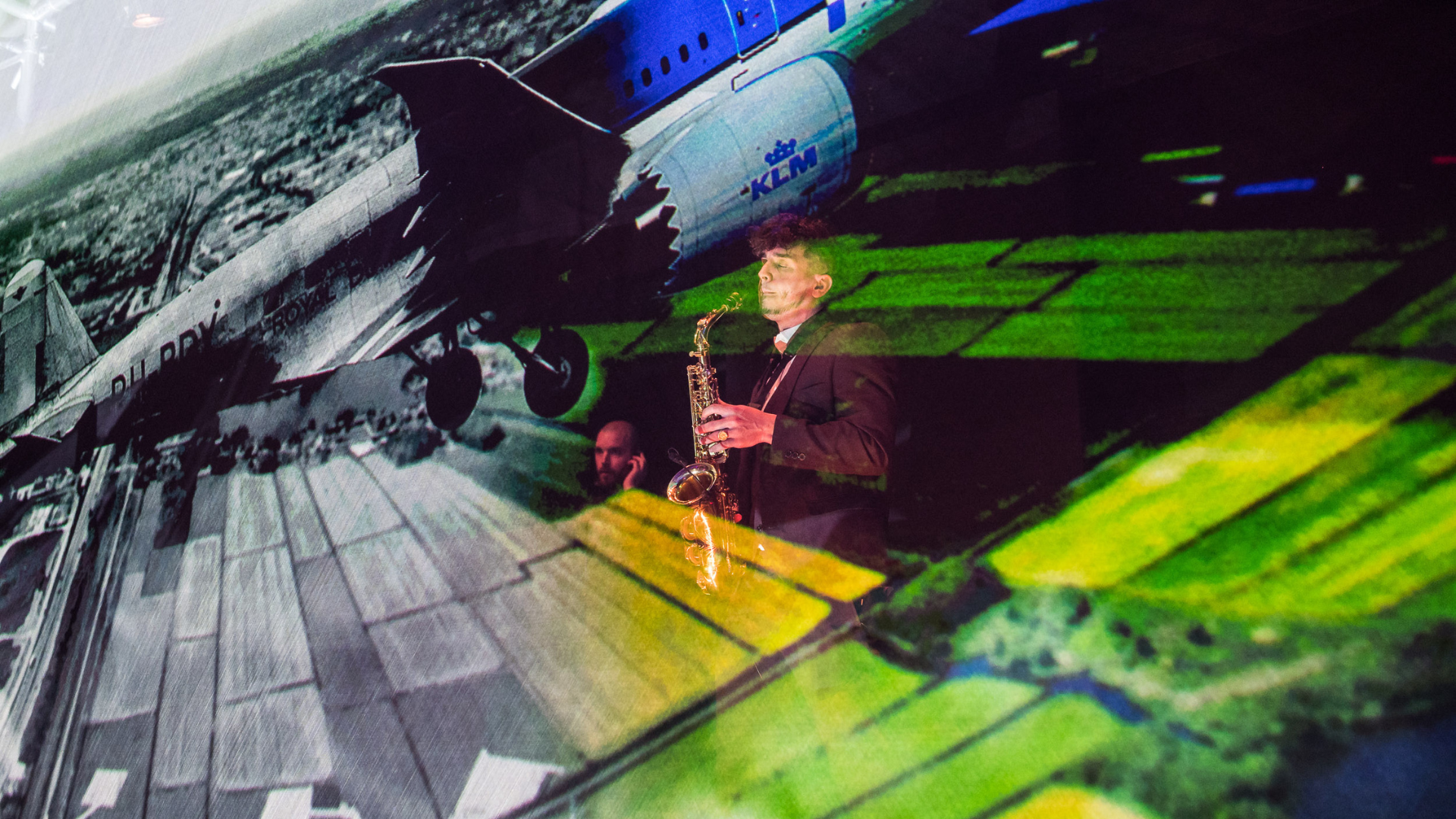 WMP Celebrate the Queen's Jubilee
Wembley Park burst into a joyous celebration, with thousands of people (c.20,000 pax) coming down to dance, have fun, and be together in tribute to Her late Majesty's Platinum Jubilee.
We transformed Wembley Way into a giant street party for the day to mark this once-in-a-lifetime moment, in collaboration with some of the UK's most iconic dance institutions.
With five stages of live acts and DJs, people could learn the moves and enjoy group dances from around the world, including Bollywood, TikTock, street, swing, Latin American, Caribbean and Rock 'n' Roll. You could also take a free Yoga or Zumba class, or check out some of London's finest street performers.
Swing Patrol, Bollywood Dance School, MoreYoga and others were also teaching free classes, along with Britain's Got Talent semi-finalists TNG who have performed with some of the UK's biggest superstars, from Ed Sheeran to Stormzy and Little Mix.
You were also able to pay your personal tribute to the Queen, by snapping a pic on the day to be added to a Photo Wall to create a giant digital portrait of Her Majesty, in honour of her 70-year reign. Find out more: https://wembleypark.com/jubilee-dance-party-at-wembley-park/
Top Banana's team get their own memorable experience at 'The Banana Arms'
We're massive advocates of practicing what you preach, as our team spends their entire working week making memorable experiences, it's fitting that we take the time to give them a taste of the care and attention they create for their clients. Whilst recognition is a continual part of our Top B life, we ensure that on special occasions such as Christmas, we go the extra mile in making our people feel valued.
The Top Banana Christmas party has a legacy to uphold! After 2 years of cancelled parties due to Covid our 2022 Christmas Party had to be back with bang. Personalising our special occasions is of high importance, giving the team a personalised experience, which has had plenty of love and care injected into the planning.
'The Banana Arms' was set up in our very own studio in Broome, kitted out with tonnes of tinsel, every detail was thought of, personalised with bespoke cocktail menu and tables names after memories of the year, Rockeoke, festive food carts, a Christmassy cocktail trailer with table service, a 360-photo booth, and all the old-school pub snacks you can think of! Throughout the night we celebrated the success of the teams, alongside a plethora of weird and wonderful team activities. Every team in the business created Christmas-themed films, showcasing their personalities and sense of humours, with the winners being crowned! Even our LT recreated the Xmas No 1, 'I Love Sausage Rolls' and donated towards The Trussell Trust. The icing on the cake was the announcement of our Monaco trip, to reward everyone for their outstanding efforts over the past two years – it's safe to say that everyone left the evening absolutely buzzing! Christmas parties are a given nowadays but what makes these occasions so important is they provide us with the opportunity to recognise our team, and give them an experience similar to the ones they create day-in day-out!
Thank you to all our wonderful member contributors who have shared their work this April!