Ranked as the fifth most stressful job role, event planning is known for taking a toll on the mental health of the people within the sector. Outside our industry, 1 in 4 people experience mental health issues each year, and the way that people cope with mental health problems is getting worse, and we are seeing an increase in the number of people self-harming and having suicidal thoughts. As NHS funding is cut by our current government, the onus falls more and more onto charities to support people who are struggling. Stigma around people living with mental health problems is still an issue sufferers are living with daily.
Our members have created some fantastic work telling stories around personal battles with mental health issues, promoting the work of invaluable charities and addressing how we can support mental health in the workplace.
Kate Sturgess tells her story of being a full-time carer for her Dad following his diagnosis with dementia
I am, by trade, a presenter and conference moderator. But a few years ago, that all took a back-seat when I suddenly became a full-time carer for my Dad, who had Lewy Body dementia. 'Suddenly' because, very sadly, my Mum died in an accident. So, on top of my own mental struggles with grief, shock and depression, I had to learn about dementia and how to care for my darling Dad. Without a doubt, THE most challenging, difficult, bewilderingly painful time of my life.
Completely chucked in the deep-end, I was so very fortunate to be put in touch with a small dementia charity, Contented Dementia Trust. They taught me, via their SPECAL method, how to view the world from Dad's point of view. How what I said and did, and moreover HOW I said & did it had a profound effect on him and his mental wellbeing and therefore, on my own.
I would truly have sunk without them and their invaluable advice.
When it was all over, my husband (Alistair Briggs, EVCOM member with Hound Dog Films) and I raised money from families, friends and kind strangers alike to produce a film as a way to not only raise money for the charity, but also to help others who find themselves in a similar position as 'accidental' carers.
The film follows the stories of 5 of us and our loved ones, all of whom found ourselves in the position of bewildered carer and all of whom were helped by this extraordinarily effective way of communicating with those with dementia.
Since then I have given talks on the topic to various groups, including the NHS and also taken part in broadcasts for LBC, Radio 2 and Sky News. I am an unofficial 'dementia' buddy to several people at any one time who are facing the things I faced. Passing the help I received down the line is the most effective way I can think of to say 'thank you'.
Karma produces short films for In Your Corner a new South East based charity that uses non-contact boxing training to support people with mental health issues
Media Fight Night is an annual event which takes place in London, attended by over 1000 guests from the media and including white collar invitees to take on their first boxing bout. Now entering its 6th year the organisers raise money for worthy charities whilst entertaining and educating the spectators and fighters alike. Last year, the chosen charity to receive all the funds is In Your Corner a new South East based charity that uses non-contact boxing training as a means to support it's various members who all suffer from mental health issues, using boxing as an exercise and a social opportunity to encourage the service users to attend and benefit. Karma have produced the last two years event day coverage, producing short introduction films for all 16 fighters as well as various other insert VT's as well as live-streaming the multi camera content to various platforms. Last year we were also invited to produce the appeal film for the charity In Your Corner to help promote, raise awareness and funding from attendees and the wider public.
Bernadette Palombo (Salone Events) launches the Event Professionals Journal
In November 2019, at IBTM World, I launched the Event Professionals Journal, a concept that I created and used myself, which was so impactful I have made it available for others to use.
The idea came around after a personal trauma and a life changing burnout. I started using this method of journaling to help me get back on track, but also manage the direct problems we face within our industry.
Research was thoroughly carried out into the wellbeing of our industry in order to develop the exercises within the journal. The questions chosen are ones that directly tackle the problems event professionals face. For example, the Event Professionals Journal helps to significantly improve our work life balance, which only 4% of us feel we have.
My goal is very simple, I want to improve the wellbeing of my peers. It is for any individual in the industry who wants to look after themselves, or managers who want to gift it to their staff, which I am pleased to say has been very popular. I have been overwhelmed by the response that the journal has had within our industry, and the difference it is making.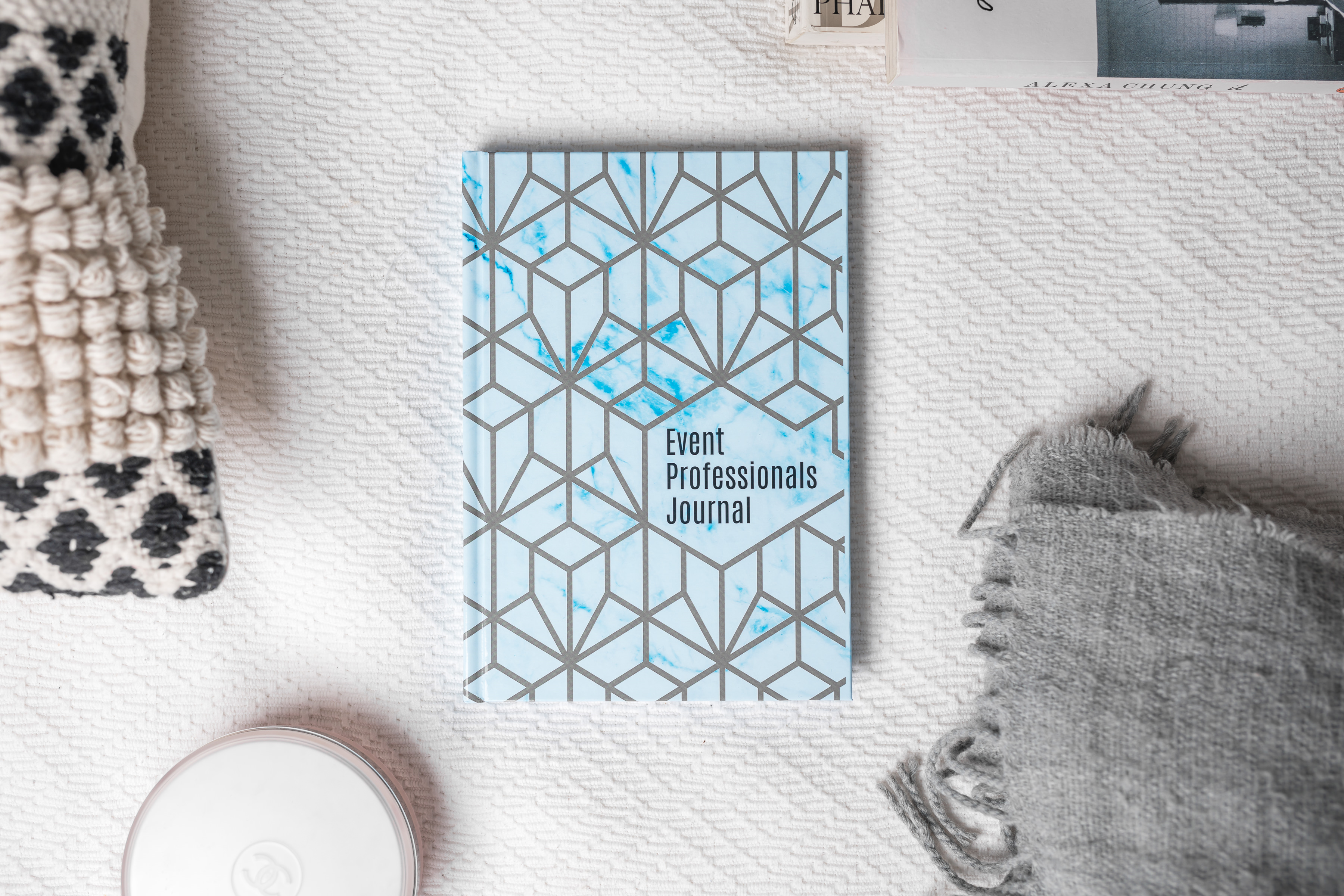 The Event Professionals Journal costs to what equates to under £1 per week and provides you with, on average, 9 hours back each week with the productivity increase it provides, reported by users of the journal. This directly tackles the fact we work on average 1.5 days more each week then the average person.
The beauty of it? It is judgement free, you don't have to feel guilty, and you can be honest with how you feel and the struggles you are facing, so that you can then make a plan to move forward. Handwriting is shown to activate large regions in the brain responsible for thinking and healing, along with making us think in a more positive light. This is why the journal is paper copy and not on an app.
"The Event Professionals Journal is the perfect tool to help combat stress, assist professionals to stay focused and remain in control. I would recommend it to anyone in the industry." Ricky Knight, Pickled Egg
Top Banana create a programme of Mental Health and Wellbeing workshops in the workplace
We've worked hard at Top Banana to put together a variety of activities that focus on Mental Health and Wellbeing in the workplace – in a bid to end the stigma around mental health and make it part of our everyday conversation. Since signing the Time to Change Employer Pledge in 2018, we've developed regular initiatives as well as ad-hoc events that highlight the topic in a more interactive way; with events including Wellbeing Lunch Time sessions, Time to Talk coffee mornings and speaker sessions from Mental health Charity MIND.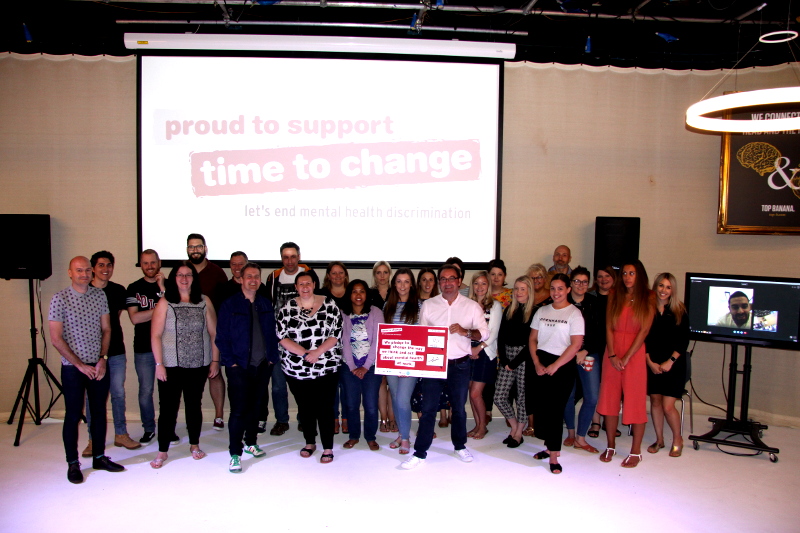 One of our key internal tools is our 'End The Stigma' Online Magazine and film. This includes words from staff who are fighting/ are affected by mental health problems, information on key campaigns such as Time to Talk, Ask Twice and Every Mind Matters and links to external support networks. As well as this, we've encouraged our staff to take part in Mental Health First Aid training, with Line Manager and colleague specific options available, to ensure everyone can help identify those who may be struggling and know the most effective ways to help them.
Ashfield Meetings and Events write about supporting and prioritising the mental health of staff
Our people are our business, and as part of a people-focused industry, we have a responsibility to ensure we look after our staff. And that doesn't just mean providing career opportunities, nice offices to work in, monetary rewards; it's about really looking after our people and treating every single person as an individual in their own right, not an employee number on the payroll. Everyone is different and has different needs, and just as we adapt to our clients' requirements, we ensure we adapt to the needs of our teams also. Our Head of Operational Excellence, Helen Capelin, shares the mental health initiatives we offer here at Ashfield Meetings & Events.
From trained mental health first aiders and 3-month check ins, to volunteering days and employee forums, Helen suggests some great ways to ensure that the health and wellbeing of staff is supported in the workplace. Read the full article here.
Karma creates film following the UK National Wellbeing Collective and their recent event
As preferred suppliers to the Royal Albert Hall, Karma are frequently asked to cover additional events outside of our remit. The UK National Wellbeing Collective (UK NAWC) has been set up to provide information and resources to members staff about mental health and wellbeing, working together and utilising resources from a wide range of sources within the UK Arts and cultural businesses. The initial group of attendees held their launch event at the Hall in April of 2019. A networking session with speeches and workshops which Karma were asked to come along and film in order to provide the arts community with some valuable resources. We sent a 3 camera team to record the event, covering all the speeches as well as revealing the workshops and interviewing the organisers and various attendees. Following on from the event Karma were able to supply a multi-cam cut of the speeches as well as creating some stand a lone pieces, including the sizzle to send to all the teams and raise further awareness.
Primary Live's Production and Exhibition Manager shares her story about battling with mental health in the events industry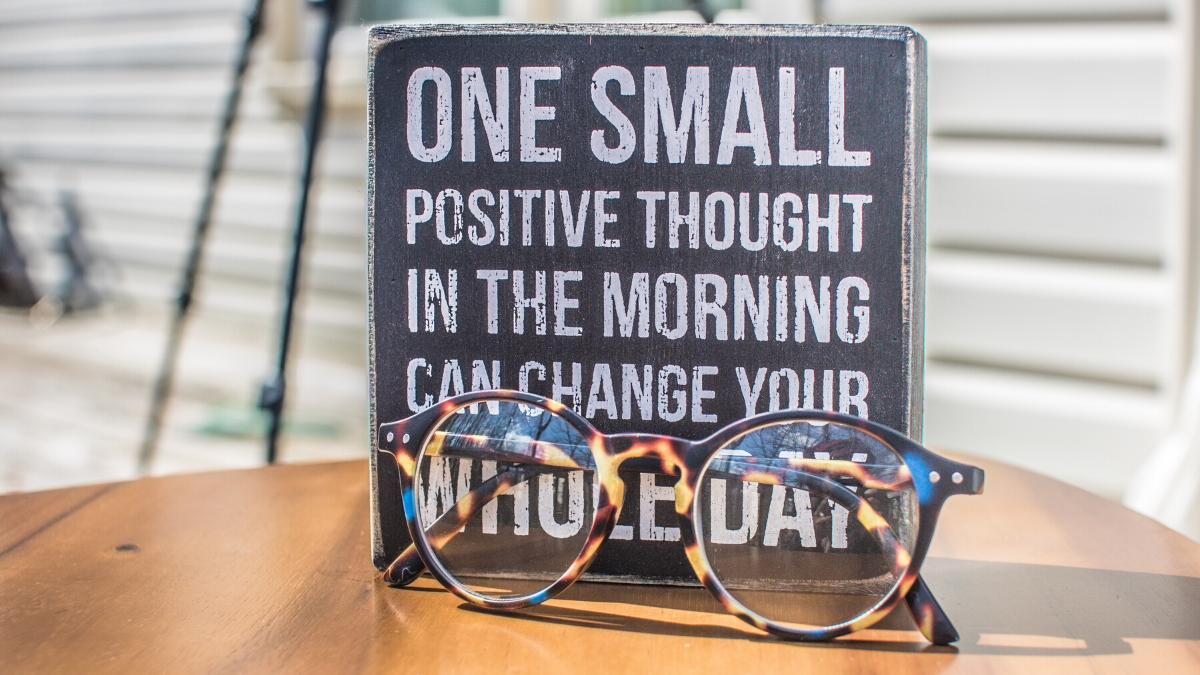 Our Production and Exhibition Manager, Frederike Robins, bravely shared her personal story about her battle with Mental Health whilst working in the events industry. It is a journey that depicts the all too familiar battle of career and the desire to be brilliant, versus accepting the reality that self-care and looking after your own physical and mental health is equally as important. She documented this in a story that we published online on our website, which was also picked up by C&IT magazine. She talks about the difficulty of finding the off switch in her head, the pressure, and the difficulty – but importance – of maintaining a genuine work life balance. Read the full article here.
Thank you so much to everyone who has contributed their beautiful and important work, and moving personal stories to this member feature article.
If you or someone you know is struggling with your/ their mental health, there are some fantastic charities (as well as those specified in the above article) out there who offer support. Below are just a few examples:
Mind – A leading force for change, this charity campaigns for greater awareness of mental health as well as access to support. They can also help answer your questions around mental health, and offer tailored advice about available support.
Samaritans – Available around the clock (literally 24 hours a day, 365 days a year), Samaritans is on a mission to prevent suicide. Call this non-judgemental service if you're struggling, experiencing feelings of loneliness and isolation or just need someone to talk to.
YoungMinds – A number of studies have suggested that the majority of mental health issues develop before the age of 24. YoungMinds leads the way in supporting young people and those around them with dealing with mental health issues, including concerned parents/ guardians.