This International Women's Month we wanted to hear from women working across the corporate film and live events industries, about their favourite projects, proud moment and projects that centre women and gender issues. Thank you so much to all the brilliant contributors who shared their personal and professional experiences, as well as some inspirational projects!
At Plastic Pictures, mother and daughter work together on creative campaign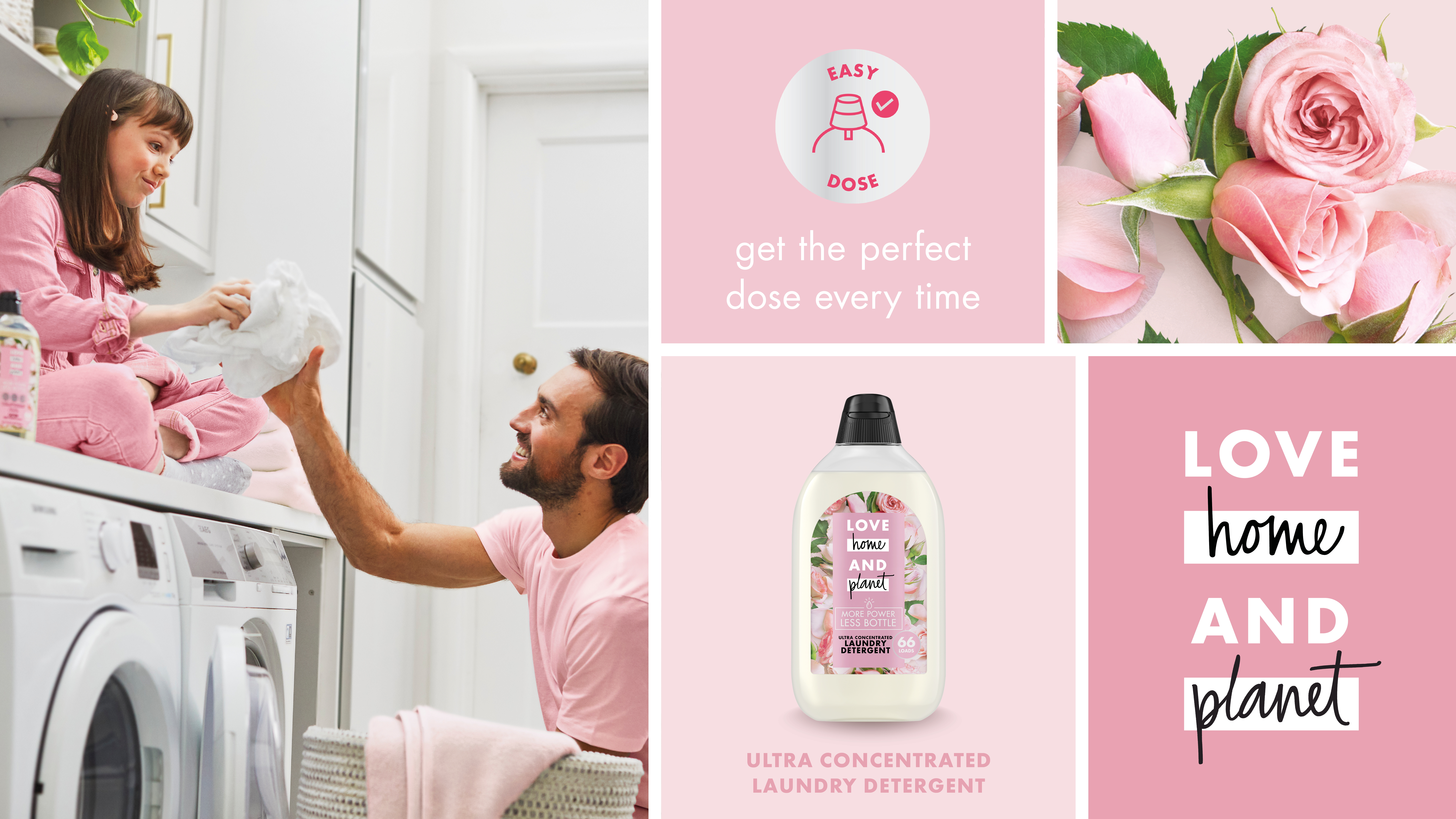 Sara Cooper, Creative Co-founder at Plastic Pictures says, "My only daughter just turned 13. Overnight I've become a source of embarrassment. But as I look past that, I'm so excited that her years as a young woman will be significantly different to my experience. "I want to be a Producer when I leave school," she said to me recently. The moment was poignant; the embarrassment is only temporary. I was her role model and always will be. So to celebrate IWD 2021, I'd like to feature a photo shoot that involved both of us working together. Myself as Creative Director and my daughter, Eloise Dark, as a model – challenging gender stereotypes. It was her idea to 'get the guy doing the laundry' and 'he should wear the pink shirt'. As I type this, I realise she is my role model too."
MerchantCantos create film to inspire Standard Chartered Bank employees and public to be gender inclusive
Sonal R. Patel, Partner & Executive Producer at MerchantCantos says, "I'm honoured to work alongside a brilliant and talented team from all walks of life. Together we've produced creative, relevant and award winning work for clients across the world so it would generally be quite difficult to pick just one film to share with you, but during a month where we recognise the successes and struggles of women everywhere, I know exactly what you should watch…
In 2018, Standard Chartered Bank asked us to produce a film to inspire colleagues and the public to be 'gender inclusive' and to think deeply about how we each show up for each other every day. The project resonates with me still, and not just because the MerchantCantos team delivered it beautifully. It embraces performance, pace, and rhythm through Standard Chartered's diverse employees, delivering a most critical message to the world.
We commissioned Jasmine Gardosi, a talented British poet who explores themes of gender, LGBTQ+ identities and mental health, to write an original poem. "You be You" weaves together the thoughts and experiences of Standard Chartered people around the globe. As Jasmine recites the poem, solo at first, more and more voices join in, building in number and culminating in a moving crescendo. Through these many varied voices, we created a film that proudly delivers a strong message: Potential has no gender.
You feel it in your heart and you feel it in your bones."
Sequel Group works with an all female sustainability team
Julie Sander, Senior Producer/Director (Film & Content) at Sequel Group says, "I like to joke about how unglamorous a career in corporate video production is – like the one about filming in a soulless business park off  the M4.
One exception to that rule was a series of sustainability films I produced and directed with what was then an all female sustainability team at Virgin Atlantic and Holidays. This inspirational team was dedicated to working towards a carbon neutral future through a number of initiatives, all of which were making a difference. The films we produced included wild dolphin watching, to show how these excursions can be done in a way that's safe, environmentally friendly and fun. It tied in with Virgin's plans to stop working with attractions that keep whales and dolphins in captivity. Another film looked at Virgin hotels in the Caribbean and the different steps they were taking to keep things local and sustainable. I was so proud to be working with a female client and presenter on location.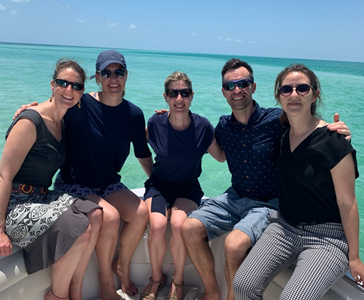 What struck me was the collaborative atmosphere. All work is collaborative but on this shoot we were a tight team, listening to each other. The client was really happy with the films that form part of their on-board sustainability channel as well as supporting their sustainability reporting."
This photo is from our wild dolphin watching shoot with the Virgin Atlantic presenter/clients, Sequel's producer director and contributors from the World Cetation Alliance.
The Top Banana team talks about their proudest projects
Milly Hilton, Senior Graphic Designer, Top Banana
I'm really proud of the project we did during lockdown, called 'The Together Project' which was our way to bring people together during the pandemic. The video we made showed images and videos of our employees during lockdown, with a really emotive poem being read out by employee's children.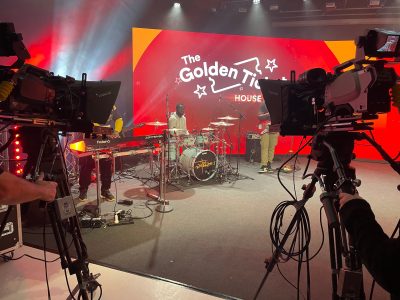 Lauren Ecob, Project Manager, Top Banana
Golden Ticket House Party for Virgin Media was the latest project I worked on which provided two hours of high energy entertainment for employees who couldn't be brought together face to face to celebrate their achievements. Being a part of something that brings pure delight to people in such dark times, makes me feel proud and privileged.
Thank you to all of our members who have shared their powerful and inspiring work this International Women's Month!
Photo by Library of Congress on Unsplash
14-yr. old striker, Fola La Follette, and Rose Livingston. Glass negative from the George Grantham Bain Collection, 1913. Library of Congress Prints & Photographs Division. Photograph shows suffrage and labor activist Flora Dodge "Fola" La Follette (1882-1970), social reformer and missionary Rose Livingston, and a young striker during a garment strike in New York City in 1913. https://www.loc.gov/resource/ggbain.12397/