This month's member feature article compliments our webinar programme for Mental Health Awareness week, where we spoke to mental health experts and industry leaders about mental health as we transition back into the workplace. You can catch the webinar up here if you missed it. Inspired by this, we decided to showcase the work of our members that connected to both mental and physical health. We received a wonderful range of work which we are sharing with you here, addressing loneliness, young minds, safety and veterans. Thank you so much to all the members who sent in their brilliant work for our May showcase!
Colin & Pete's Story: Hound Dog Films support veterans
This film is part of a series of four personal, story-driven films and various social media cut downs created for Veterans' Gateway/ Royal British Legion, designed to encourage veterans and their families, especially wives, to reach out and get the support they may need for mental wellbeing. By focusing on emotional human-interest stories, we were able to create audience-first content that connects directly with and engages the target audience. Find out more here.
MerchantCantos Talk Loneliness
We produced a film for The Department for Digital, Culture, Media and Sport (DCMS) for their campaign on loneliness, which seeks to raise awareness around the issues surrounding loneliness.
Sonal Patel says, "The #LetsTalkLoneliness campaign inspired a national conversation in the UK to recognise the detrimental effect loneliness can have on our emotional and physical health, especially amongst young people.
Despite there being local organisations, initiatives and activities to help tackle loneliness, The Department for Digital, Culture, Media and Sport (DCMS) asked MerchantCantos to support them in unifying messaging, attention and support to bring focus to this important issue.
We wanted the campaign to have a genuine voice so we reached out to several young people who were willing to share their personal experiences. We also collaborated with 10 talented young animators from some of the UK's leading design colleges to create a beautiful animation exploring the multifaceted theme of loneliness, featuring those powerful real stories.
The animation kicked off Loneliness Awareness Week at a special event in Leicester Square before being launched across the UK through a targeted outdoor advertising campaign."
Raw London launches mental health campaign with charity Young Minds
Raw London partnered with YoungMinds to promote their awareness day, #HelloYellow. The campaign shows support for young people struggling with their mental health in 2020. While a national understanding of mental health has been gaining traction for the past decade, this past year has caused the hidden pandemic of mental health to spread even further. Designed for OOH and 40 second pre-roll ads, the concept is short, simple and engaging, with fast-paced typography, and upbeat music to help it stand out from a crowded ad space. Through the huge online exposure, #HelloYellow reached more people than ever. More here.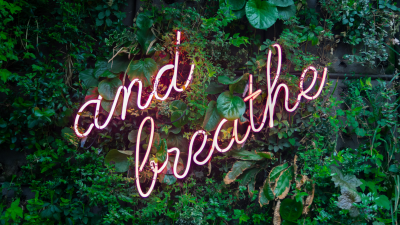 We also just published this article on our website about mental health and wellbeing in the workplace: Is employee wellbeing the new competitive advantage?
There are two things almost every industry needs in order to thrive: productivity and creativity. But with lockdown taking a huge toll on our mental health, and levels of depression and anxiety still increasing, how can businesses offer support? And what is the financial impact of investing in employee wellbeing? This new insight from creative agency, Raw London, takes a look at whether employee wellbeing will be the new competitive advantage. More here.
Award-winning safety-leadership programmes with Active Training Team
EVCOM members Active Training Team (ATT) create award-winning immersive safety-leadership programmes across the construction, transport and energy sectors. It is an established fact that suicide among construction workers is 3 times the national average for men. To highlight the effects of stress on behaviour, communication, and safety on site, ATT created this short film for distribution across social media channels during Mental Health Awareness Week. The film underlines that the act of reaching out and listening can make all the difference and is something we can all do.
ATT's unique immersive programmes give people a clear understanding of their role in safety and the communication tools to make a difference. ATT designed and delivers the game-changing 'EPIC' induction for the Thames Tideway Tunnel Project. Further clients include Ørsted, Siemens, E.ON, Crossrail, and TfL. Behind the effectiveness of ATT's work lies a deep understanding of the way that heightened emotional and sensory experiences impact on learning, memory, recall, and subsequent behaviour. ATT's aim is to set the benchmark in safety leadership and to work with organisations who share this aspiration. For more information, visit activetrainingteam.co.uk
Thank you again to all of our contributors!