February tends to be a time where all the good intentions of January, all those New Year's resolutions, start to fade. So for this month's member feature article we decided to renew our focus on good intentions, by calling for work with great intentions behind it. From sustainability days that involve the whole company, to supporting and empowering women working in tech, to educating people to avert tragedy, we hope you enjoy this powerful and inspirational showcase of work by EVCOM members.
Hamlett Films educates construction works to ensure Grenfell Tower never happens again
After the tragic Grenfell Tower fire in 2017, Peter Johnson (owner of Britain's largest producer of fireproof cladding) was determined to expose the poor construction practices that led to the disaster. Impressed by our award-winning film "Grenfell Tower and Social Murder," Peter commissioned Hamlett Films to produce "Behind the Facade." The film educates the next generation of construction workers in the hope of preventing history from repeating, and is being freely offered to educational courses.
It can be accessed here: https://hamlettfilms.com/work/vivalda-behind-the-facade/
---
CTL Communications Support Women in Tech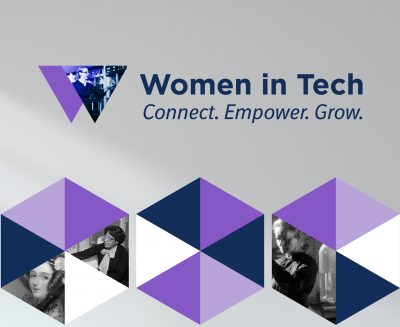 A diverse and inclusive workplace makes everyone, regardless of who they are or what they do, feel equally involved in and supported. This year CTL Communications are working with the IT team in one of the top pharmaceutical companies to reinforce this message and make it a reality.
81% of women believe the technology industry would benefit from having a gender equal workforce. (womenintech.co.uk survey 2022)
Earlier this month, a women's network within this team was created to empower women, learn from each other, share experiences and network. Their aim is to develop female talent and strengthen women's representation across IT.
Set to launch on March 08 to coincide with International Women's Day, CTL Communications have been working with the team to create their visual identity and communication strategy.
Visual identity
The brief was to create a strong visual identity that doesn't conform to female stereotyping. We were tasked to give the group a clear and concise visual look and feel, along with a communication strategy that portrays who they are and what they stand for.
The logo is sharp and bold with two triangles creating a W. This device allows us to have some fun with it and, as we move through the campaign, flipping it 180 degrees to create a M to use as a graphic device.
Alongside and incorporated into this versatile graphic are images of inspirational women from the world of tech. From Grace Hopper, a pioneer of computer programming to Ada Lovelace an English mathematician. These women started the women in tech revolution and we felt it was important to tell their stories and use them as inspiration to show the importance of building a diverse community.
Innovation thrives from diversity
Diversity and inclusion sits at the heart of digital growth and here at CTL Communications we are proud to be working on this initiative with our client throughout 2022, supporting their mission to attract, support and retain a diverse workforce.
---
DRPG hold company-wide sustainability day
DRPG positioned sustainability as one of its key focuses for the business this year, holding a company-wide sustainability day on Thursday 6th January. The 400-strong global group attended the hybrid event both virtually and in person at DRPG's studios in Worcestershire with COVID-19 safety measures in place.
Dale Parmenter, CEO of DRPG, positioned the annual business priorities for 2022 with sustainability taking the spotlight, following a successful 2021 in which DRPG received six sustainability-focused awards. The team were also re-educated on the company's digital sustainability management system to measure the sustainability efforts across DRPG's vast array of projects and events. The data collected is used to measure their progress across the 3 sustainability pillars. It also helps DRPG to monitor their progress of being net-zero by 2025, as part of the "Net Zero Carbon Events" pledge signed at COP-26 in 2021.
In the afternoon, teams broke up into their departments for an open-floor discussion to gather further ideas within their specific roles and work environments surrounding the three pillars of sustainability at DRPG: planet, people and profit. The services within the fully integrated agency come with a variety of material and energy requirements, from print through to video, so after reviewing any niche challenges, the business set tailored KPIs for each area as well as the plans to measure them.
The event concluded with a bespoke training session from Sam Wilson, Managing Director of Syntiro Associates. The session equipped team members with the skills to measure the sustainability within their events and creative projects, and to communicate with clients and suppliers to raise awareness and provide insight into why the business is taking further action to benefit the planet and the community.
Thank you to our members for contributing these inspiring projects to this month's member feature article.