For our last member feature article of the year, we invited our members to send in one project which sums up 2022 for them, whether that's a project they're really proud of, the biggest thing they did this year or a passion project they fought for. From film and events to podcasts and reports, our members came back with a whole host of inspiring projects, credit to the brilliant work our community has been making this 2022. Thank you to all of our member companies who have contributed projects that felt important to them this year.
Casual creates an 8-part, in-language docuseries that explores basketball communities and history
Hoop Cities is an 8-part, in-language docuseries that explores the local culture, history and basketball communities surrounding the game throughout Belgrade (Serbia), Bologna (Italy), Cologne & Leverkusen (Germany), Istanbul (Turkey), Kaunas (Lithuania), Paris (France), Seville (Spain) and Thessaloniki (Greece). The series was broadcast across multiple EU networks including Sky Sports and is available now on NBA League Pass, the league's direct-to-consumer subscription-based product.
Raw London works with the British Red Cross to reinvent conflict DRTV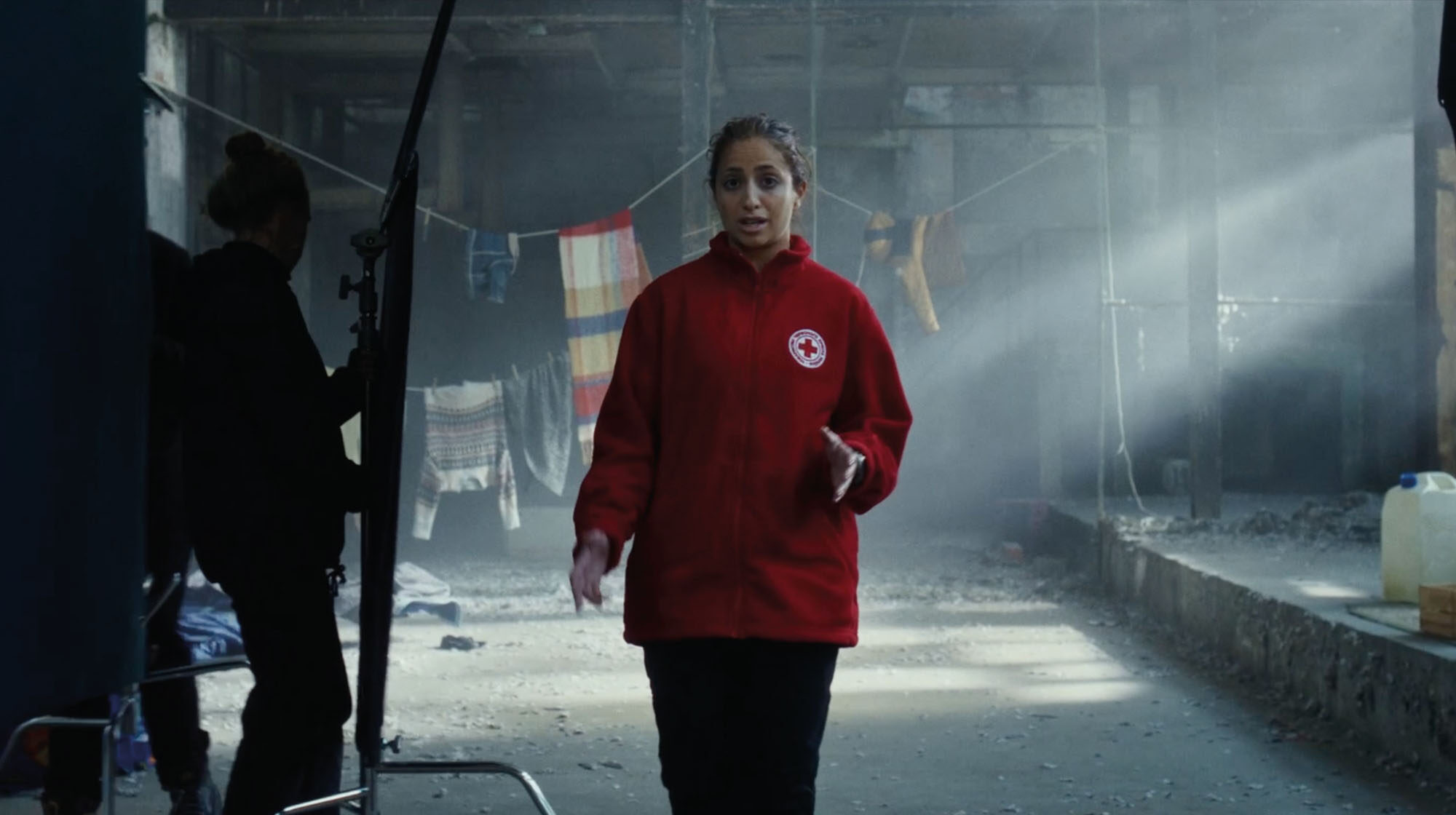 Raw London has partnered with the British Red Cross to reinvent conflict DRTV. The campaign tackles the fact that, as news cycles move on, many conflicts continue to rage on – and support remains urgent and vital. So, shaped by research and fresh thinking, the film reintroduces underfunded conflicts to change perceptions and increase fundraising in areas such as Yemen, Syria and Afghanistan.
Given the challenges around filming in active conflict zones, the approach is a stripped-back concept, concentrating on a simple idea; a dynamic and direct piece-to-camera. It directly connects audiences with one British Red Cross staff member in an area of conflict. As the cameras leave and move on to the next "breaking news" story, the staff member remains in the centre of conflict, hands-on to support. Watch it here: https://raw.london/work/british-red-cross-conflict-drtv/
A-Vision bring AR Character 'Genie' to life at Salesforce's Dreamforce Event in San Francisco
Through our very long relationship with Salesforce, we were asked to create a new character 'Genie' for the Dreamforce event in San Francisco between 20th – 22nd September 2022. Dreamforce is known for one of the biggest corporate events in the world and the expectations were enormous.
We had very extensive meetings with Salesforce creative team prior to any creative process beginning because we have received the brief to create Genie before it has even been developed. Genie was heavily changed back and forth which left us only 2 weeks to create a full character animation.
This project heavily used AfterEffects predominately as this allowed more for cross teamwork and rigging plugins such as Rubberhose, Duik, Joysticks and Sliders. From that, we created a robust rig system to animate a 2D character which appeared in front of a live studio audience in San Francisco as well as remote audience at home. This means that the illusion of Genie appearing on stage with the presenters had to be executed to surgical perfection.
The team has done an incredible job. Client loved the character animations and how quickly we were able to complete an intricate task.
Kinura open new live stream studio
For Kinura 2022 has been all about a big move up to Old Street where we built a brand new, fully kitted out live stream studio! We've now got perfect facilities in the centre of London for recording or livestreamed shows; regularly hosting global CEOs, press conferences and acting as HQ for clients' virtual events. After the crazy whirlwind of covid we've settled into a steadier and still prosperous period, with our talented in-house team working hard to take the stress out of live production. We're positive about 2023 and onwards, as we continue to grow and work more closely with our clients to deliver great video content for campaigns & events.
Searchlight works with young adults at Media Trust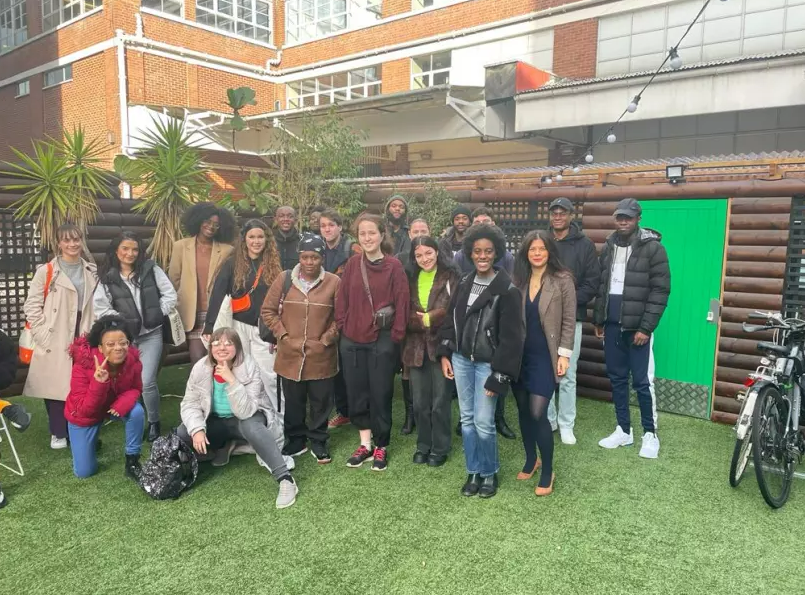 We've had another brilliant session with this year's Media Trust cohort. Yet again it has been a great experience for all of the team and rewarding to know that we will be helping make a difference in these young adults' careers. We will keep coming back, as long as you will have us. Find out more here.
2Heads push boundaries with Belden CIC's and Beyond
Supporting Belden is great for a daring agency such a 2Heads. We're a perfect fit for each other. At 2Heads we're constantly striving to push boundaries of innovation and design, through environments, technology and content. In Belden we have a highly motivated and ambitious client who has an equal appetite for the above.
The customer innovation centres are inspiring projects where we have collectively been able to flex our muscles and deliver a high-profile, global series of permanent installations. They are packed with exciting creative technologies including bespoke content solutions that are delivered on a large and impactful scale. Each location has a new and unique element of design and interaction whilst maintaining a distinctive consistency throughout.
It doesn't end there as 2Heads are supporting Belden in packaging up these experiences into truly scalable solutions that extend the reach and impact in the form of a portable mini-CIC format, supported by a customisable CMS.
Plugging in bespoke brand content, immersive 3D environments and touch enabled sales tools bolsters the Belden offer within their CICs, at important Investors events and at trade shows alike.
The journey is set to continue in 2023 as we launch the new Bangalore and Chicago CIC in Q2, supported by 2Heads delivering live, hybrid and virtual events, on the Gther VX platform.
Active Training Team investigated why poor mental health in a persistent problem in construction, in podcast form
After reading an alarming report which revealed that 507 people working in the construction industry took their own life in 2021, we at ATT felt compelled to dig deeper and find out why poor mental health is such a persistent problem in construction. Our investigation took the form of a two-part podcast.
In episode one, Ian Burnham Programme Delivery Manager, Northern line extension – TFL, and Rhoda Smith HR Generalist for Tideway, offer valuable insight into the issues which surround this problem, and what action employers are taking to safeguard the wellbeing of their workers. Part two of the discussion, to be published just in time for Christmas, focuses on tangible solutions offered by groundworker, mental health advocate and campaigner, Steve Kerslake, who shares his own experience of mental health issues, and Kerry McLeod from leading mental health charity, Mind.
If 507 people had lost their lives on site in one year, the construction industry would likely face a public enquiry and many of its workers would down tools. ATT's approach to safety leadership emphasises the importance of creating a workplace culture where everyone from the CEO to the workers on the group to the back-office staff, feel confident in speaking up and being listened to. We are enormously proud to support Steve and others in the construction industry by advocating for change to ensure the wellbeing of all workers.
Listen to episode one here, and keep an eye on our socials for episode two: https://t.co/5EF8V59WSg
Trigger warning: this episode deals with discussions around suicide and mental health struggles, so please listen with care.
ITN Business shine a light on rare conditions with Ezra's story
This year ITN Business brought to life the personal stories of those affected by rare, genetic and undiagnosed conditions for Rare Disease Day with Genetic Alliance UK. Reporter-led case study films showcased the latest medical developments in diagnosis and treatment, demonstrating the innovation taking place to improve the treatment of rare conditions in the future.
In the programme we hear from the Thorman family, whose little boy Ezra is living with the preventable Spinal Muscular Atrophy Type 1. His mum Portia shares why newborn screening is key to crucial early diagnosis for children born with SMA.
ITN Business is proud to support organisations to create a deeper, more authentic connection with their key audiences.
Building on our expertise in storytelling and award-winning journalism, which has been at the heart of ITN for decades, we are proud of our ability to show positive work in action; bring a greater understanding of key issues; raise awareness and challenge perceptions.
Hamlett Films create films to help students learn maths in the real world
When Discovery Education commissioned us for a follow-up suite of animation, live action Maths films, we were determined to make them even more fun, informative and engaging than the first for 9-11 year old Egyptian and USA audiences. Putting sustainability to the fore, we sent the original group of animated students and their teachers characters on a trip in an eco-bus to discover the amazing Maths within stunning locations across Egypt, from the Pyramids to Cairo's New City.  Versions across different languages and filming on location in Egypt mixed with animation presented challenges to tell these important stories. The Hamlett Films team and fantastic Discovery Education client rose to the occasion and produced a state of the art suite of new films to help students learn maths in the real world.
Content Engine @ Shell demonstrate how to cut carbon from cement
This film is everything that Shell's Content Engine strives for. Visually arresting, simple storytelling, surprising subject matter and interestingly informative. We hope! This is one in a series of three showing how Shell is helping decarbonise heavy industry. It uses stop frame animation, CGI and live action to unpack complex engineering and showcase how Shell is helping customers to reach net zero.
TFI Lodestar create a revitalised Festival of Financial Planning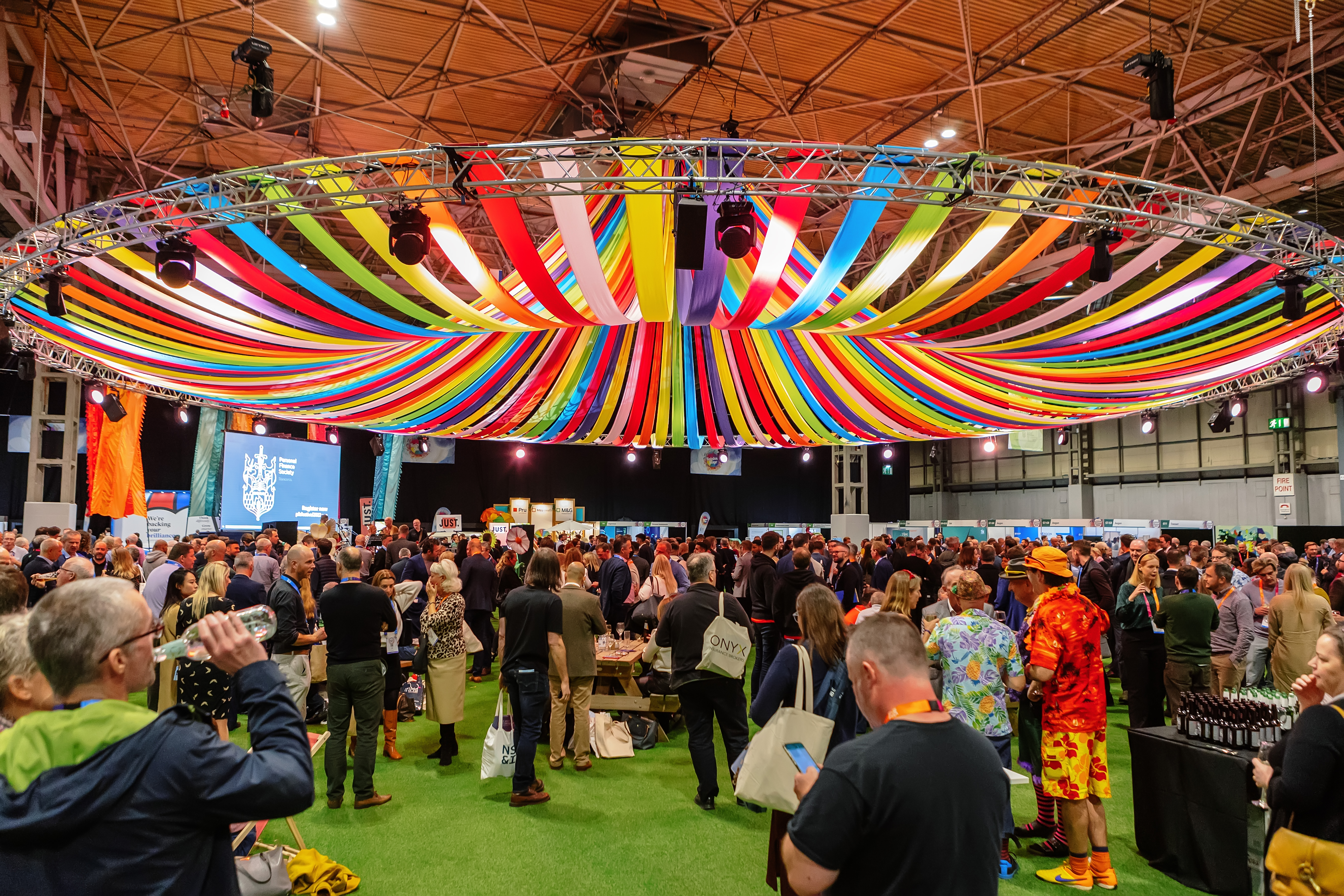 The Personal Finance Society always seek to break new ground in the way they engage with members – and we're always happy to show the way. We worked with them again this year to create a revitalised Festival of Financial Planning – a carnival of colour that incorporated four presentation stages and over a hundred exhibitors. It's not normal to see camper vans, deckchairs, bales of hay and a big top at an event for the financial sector – maybe that's why this event attracted over 2000 attendees, of which 94% said they would definitely be attending again…
Live Union report on the events industry in 'Audiences Unleashed'
We have recently released a report on key trends in the events industry called Audiences Unleashed. Below I have added a little blurb and here is a link to download it https://liveunion.co.uk/blog/audiences-unleashed/
Their motivations, their day-to-day interactions and how they like to lead and be led have all shifted. This is creating exciting opportunities to design events for newly empowered audiences.
In our new report we share an approach to experience design that puts people first. We also unpack some audience-centric formats that are delivering for businesses in this new landscape.
Thank you to all of contributing members, and happy new year!
Photo by Choong Deng Xiang on Unsplash