Last week in partnership with Jigsaw24, EVCOM was invited to HP's Customer centre to explore the possibilities of VR technology.
Oliver Kibblewhite from REWIND started the session by explaining the types of VR and focused on how technology has been used in their recent case studies. We took a look at how Roborace created an experience at this year's Goodwood Festival of Speed by becoming the first-ever fully autonomous and driverless electric racing car to tackle the famous FOS hill.
Next up was their Jaguar I Pace Concept Launch an experience which to this day has changed the way we think about automotive launches. Having said "we didn't help ourselves by making it live" they streamed three live presenters over two continents so guests could receive real time answers to their questions.
"Jaguar's use of VR means product launches will never be the same again" – IBTimes.

"Jaguar just showed us the future of car launches" – VRFocus

"I attended the Jaguar VR car launch and press events will never be the same" – Upload VR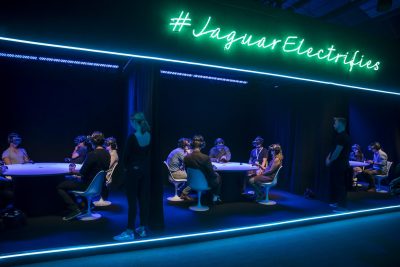 Lastly Oliver explained the concept of Mixed Reality, an idea which is already in development and will change the way we respond to all technology in the future – find out more by clicking here. If you haven't already tried Virtual Reality, this is an area everyone needs to pay attention to.
"This is not just science fiction anymore".
As EVCOM members, feel free to get in contact with our Technology Partners Jigsaw24 to receive an infrastructure or video workflow review with the Jigsaw24 professional services team free of charge. 5% discount of RRP across selected brands and use of either of the Jigsaw24 boardrooms in Golden Square at advantageous rates (depending on availability).
Before we headed home everyone got to demo the 2018 Emmy winner and Cannes Lions Digital Craft Winner, HBO's Silicon Valley Ultimate Fan Experience. Here's a few photos of the evening!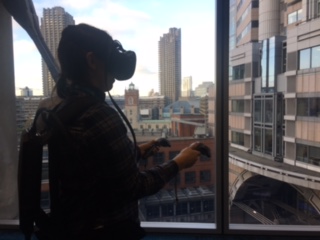 Stephanie showing off the futurist rucksack.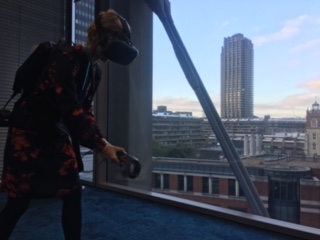 Catherine immersing herself in the VR world.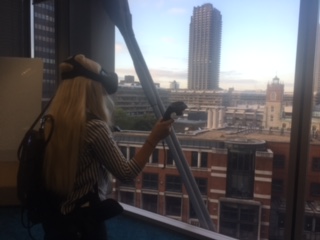 VR familiar, Gabriela from A-Vision taking a trip into the Silicon Valley game.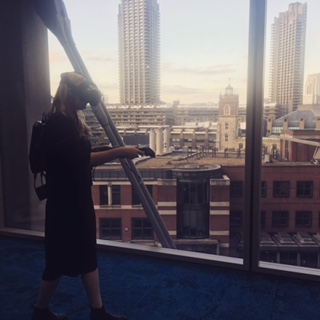 Couldn't help herself, EVCOM's Sophie spotted an Instagram moment.