In the very first meeting we held with our shadow board, they expressed the need for more opportunities to go into companies, see what the industry has to offer, get a tangible sense of what the corporate film and events sectors are about. From this, we developed our own member-led shadowing scheme. We asked 12 member companies to offer just one day a year to a college or sixth form student interested in either film or events. By the end of 2022, we will have offered 12 shadowing opportunities to young people with an interest in our sectors.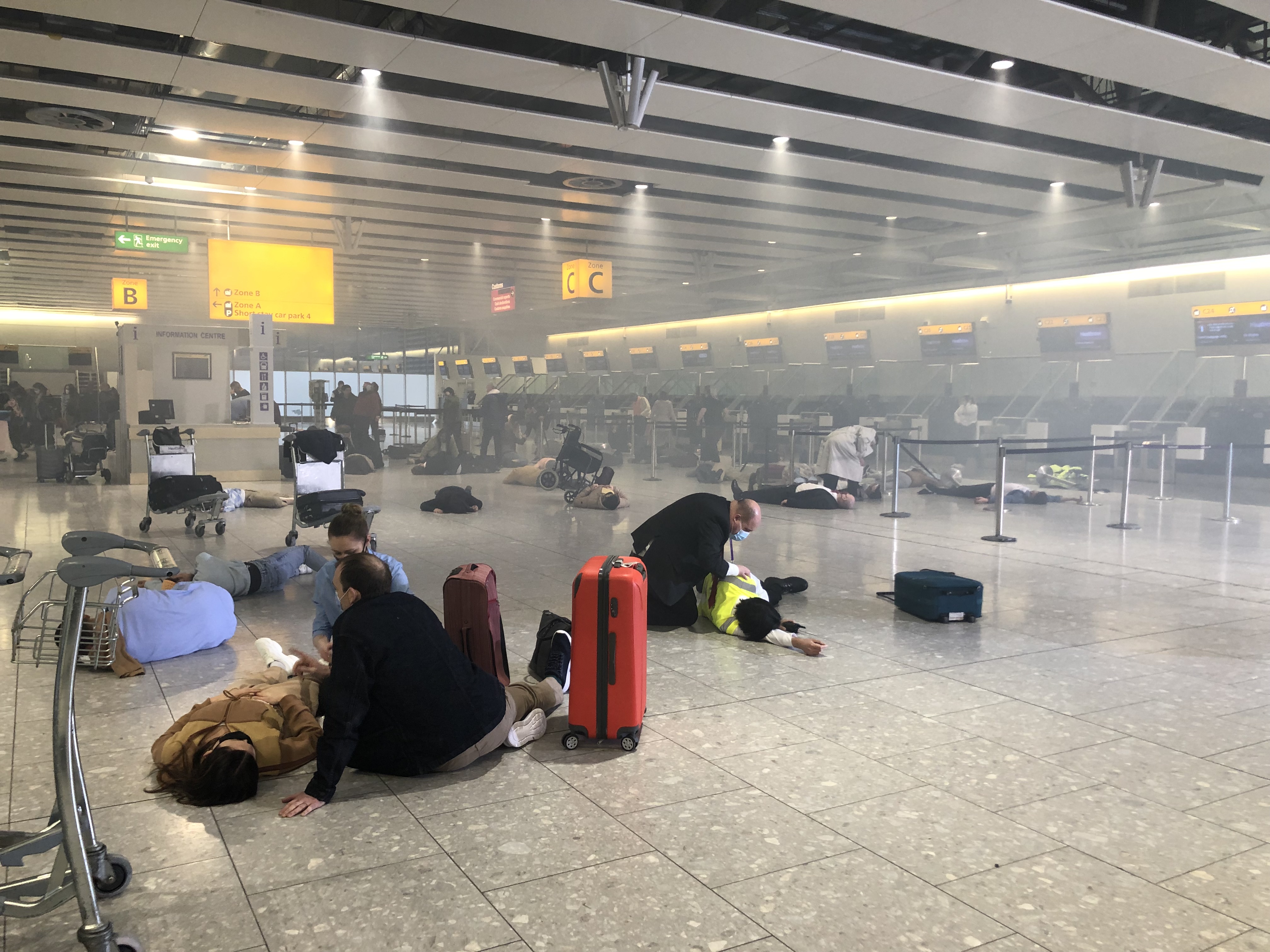 This January, Pukka Films kicked off our shadowing programme with not one, but two shadowing days for Soner, a student from Harringey6, a sixth form college based in Tottenham, London. The shoot was a Pukka Films production to produce a safety training film. Whilst the shoot is strictly under NDA so we can't reveal any top secret details, we did speak to Soner and to Andrew about their experience of the shadowing day:
Soner says, "My experience with Pukka was fantastic. Everyone I met was helpful and inspiring. It was amazing to see all of the hard work that goes into creating the products we consume every day. I would love to work in Media production in the future. I was on set for 10 hours and it felt like 5 minutes. It was so enjoyable."
Andrew de Lotbiniere (Pukka Films) says, "It was a pleasure having Soner with us – it was a big shoot with about 250 people on set and Soner was quick to get involved and help with anything that was asked of him.  It's always great having work experience people with us and giving them an insight into our industry and what we do, and hopefully spending a day with us and seeing all the different departments at work on a shoot has given him a taste of what it's all about and whetted his appetite for working in production in the future."
Thank you so much to Pukka Films for providing such a valuable and exciting insight into the corporate film industry. We look forward to working with further member companies and colleges to facilitate shadowing opportunities and relationships, in order to support young people interested in our industry.
If you or your students are interested in making the most of this opportunity, you can find out a bit more about the participating companies below. Please then get in touch with Amelia on amelia.brown@evcom.org.uk to find out more. If you are an EVCOM member who'd like to offer shadowing opportunities, please get in touch with Amelia now!
The film agencies taking part are as follows:
Gorilla, Gorilla! (We produce brand documentary shorts, animated explainers, campaign films, and short and sweet social bites that help our clients make powerful connections with their audiences.)
Plastic Pictures (We're a next-generation production agency. We thrive on disruption and are well known for our ability to adapt to any creative challenge.)
Casual Films (An award-winning video content production company who maximises the power of film. Services include video content production strategy, production, audio, pre-production and post production.)
Pukka Films (We are experts in changing behaviour through the universal language of film. Our award-winning films are used by global organisations to improve workplace, work practices and businesses.)
DRPG (DRPG are a leading global creative communications agency. Using some of the most advanced studios both in the UK and across the globe, we can deliver live web and broadcasts, pre-recorded shows, TV adverts, presentation videos and every other moving image imaginable, all available in 8K (where needed) and mixed in-house to offer the best sound and picture quality out there.)
The event agencies taking part are as follows:
TRO (Welcome to TRO – the Shared Experience Agency. We create moments that bring people together in person, online and in culture.)
TFI Lodestar (We create live events and experiences across multiple platforms and channels, from the physical to the virtual and all points in between, connecting businesses with their most important audiences.)
The Zoo XYZ (The Zoo is an international team of talented event architects, who are dedicated to elevating your brand. We combine your ideas with our expertise; we offer creative and honest consultation for any vision, no matter what the size.)
Ashfield Healthcare (The events world is constantly evolving, and we have evolved with it – discovering exciting new ways to bring people together, be that in person or online (or a little bit of both). Our creative approach embraces over 40 years of event experience , a decade of digital knowhow and a passion for making memories.)
Broadsword Event House (We're an award-winning event communications agency delivering live, virtual and hybrid experiences for clients around the world. Our agency offering is end-to-end, from strategy and creative, to content creation and delivery, all joined together with seamless project management.)
Photo: A picture of Soner at the shoot