The Institute of Internal Communications are holding a festival, and EVCOM members are invited to attend at a discounted rate!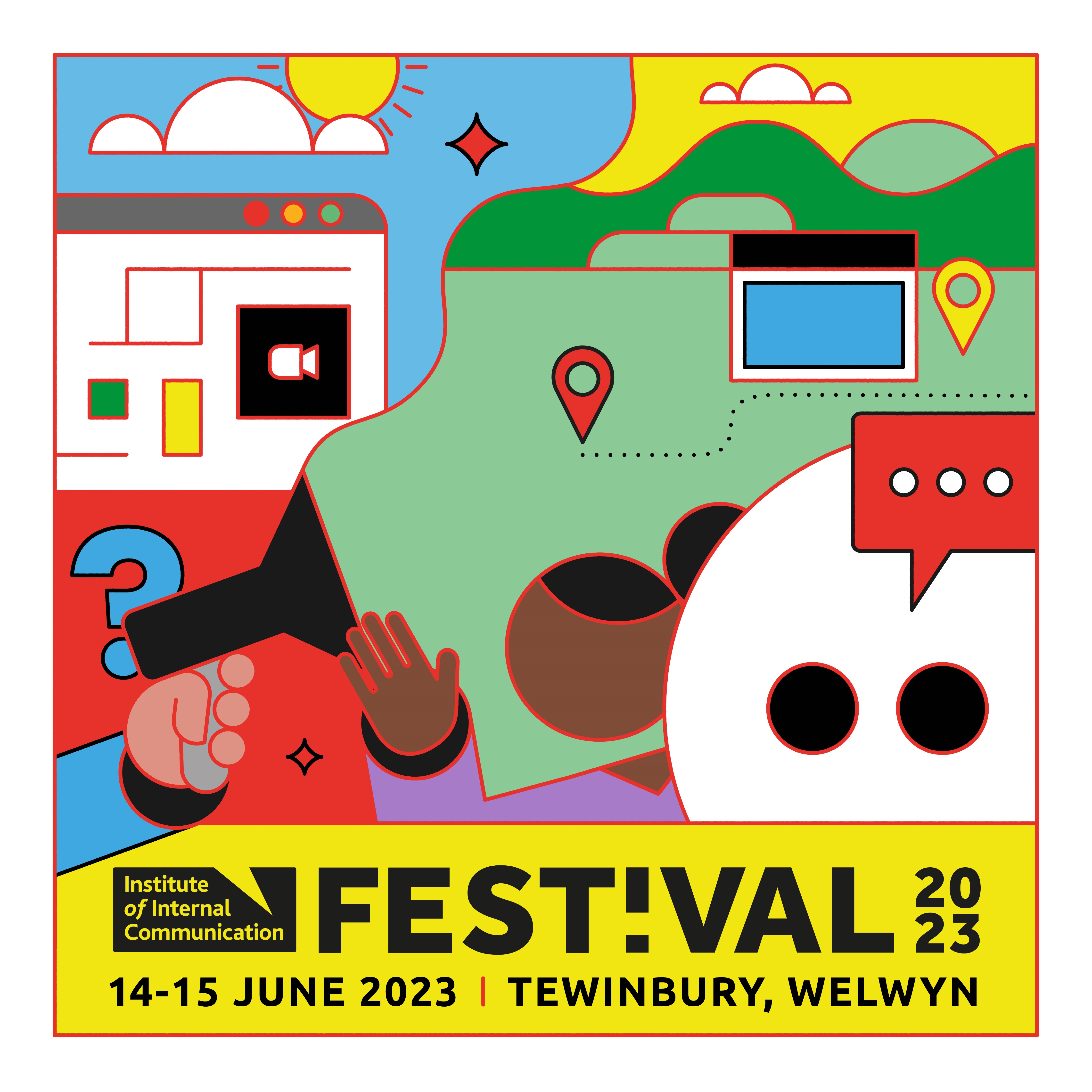 Taking place in June, the 2023 IoIC Festival offers Festival Goers several exciting opportunities. Attendees will hear from cutting-edge thinkers, while benefitting from insights and practical sessions that will help them in their role as internal communicators.
The event welcomes inspirational keynote speakers, including Mark Pollock, Peter Komolafe, Samuel Kasumu, as well as the launch of new and unique research undertaken in partnership between the IoIC and Ipsos Karian & Box.
Attendees will be able to choose the content they want to see and hear across the Festival zones. Rebecca Nicholls, events manager at IoIC, says: "This year's festival will be bigger than ever with an additional practical zone so our Festival Goers can take part in even more workshops, lively debates and interactive learning."
Festival Goers will hear from leading brands, such as Mercedes-AMG PETRONAS Formula One Team, Lloyds, British Red Cross and Ocado, with line-up highlights cover several important topics for internal communicators such as:
Harnessing the power of authentic employee stories
How to deliver a culturally aligned digital workplace
Trust in turbulent times
How to avoid 'purpose-washing'
Creating a high-performance team culture
Hear from the IoIC National Award Winners 2022, including winner of IoIC Grand Prix
Using data to improve line management comms
Helping you stand in the shoes of your audience
We'll be asking has hybrid working killed connection?
How to build and sustain interest in sustainability
A panel discussion on the future of the internal communicator: how we need to adapt and drive forward to add value to our organisations
Unleashing the power of difficult conversations
Using behavioural science to create better health campaigns
Agile Comms planning
The power of emotional culture in the workplace
AI roundtable
Teaching you how you can demonstrate and develop credibility
Measurement – getting started to measuring verbal communication
Showcasing a global flexible working approach
Fantastic coaches who can help you with your internal comms career
Taking on board the 2022 feedback, we've created more opportunities to network
And there's still more to announce…
There will be lots of opportunities to get away from the screen to talk and problem solve with each other, as well as having some fun along the way. IoIC's chief executive Jennifer Sproul says: "We are excited to start announcing some of the presenters in our line-up. Thank you to everyone who answered our call for contributions – we were inundated. There are so many internal communicators that have such powerful things to share, which is why we had to create two Practical Zones – giving our festival-goers even more choice this year."
You can take a look at their full Festival Line-up here!
And EVCOM Members are able to access a special member rate for both the full pass and the day pass. If you're interested in attending, please email Claire to be sent the discount code and details of how to use it.