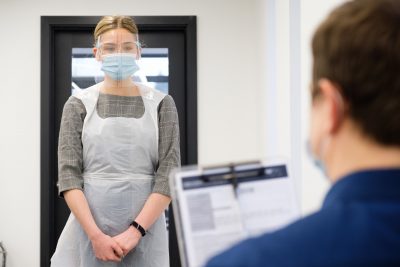 We are really excited to announce that we are now offering a limited number of in person tickets to the EVCOM Clarion Awards ceremony, which is taking place on the 8th June at the DRPG Global Headquarters. Guests will be tested on arrival, through DRPG's Covid assessment centre, to ensure a safe environment for the ceremony. There will be the option to take a tour of the facilities around the studio, and hear about DRPG's commitment to CSR and sustainability in the working environment. Guests will then be able to enjoy the ceremony as part of a live audience! Here we will be announcing and showcasing the winning work, and holding live thought leadership conversations with industry leaders around diversity, sustainability and the corporate live and film sectors! Refreshments will be provided at various points across the afternoon.
Claire Fennelow, Executive Director, EVCOM, says, "I am really excited about the possibility of having both an in person and a virtual audience for this prestigious and important awards ceremony. I look forward to celebrating the best of cause-driven corporate live and film work with our viewers at home and our studio audience, at EVCOM's first hybrid event!"
Dale Parmenter, CEO, DRPG, says, "Our Covid assessment centre, along with all the other safety protocols we have in place, has given our visitors and team confidence they will be safe as they work within the studio complex!" You can find out more about DRPG's Covid assessment centre and the procedures it involves here. You can find further information about the testing process here: DRPG COVID-19 Testing.
Get your tickets now!
The agenda for the afternoon is as follows:
2.30pm to 3.30pm – Arrival and go through the Covid assessment centre for a test, plus refreshments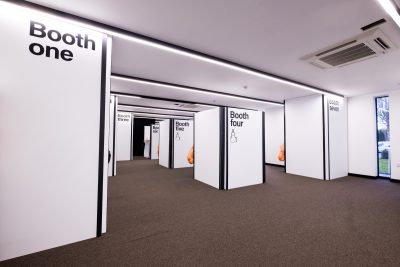 3.15pm – Optional studio tour of the facilities at DRPG, including to see the approach to CSR
3.30pm – Move to studio for the awards, drinks and nibbles served
4.00pm – EVCOM Clarion Awards Ceremony
5.30pm – Drinks and nibbles
6.00pm – Departure
Where: DRPG Global Headquarters, Studio 212 Ikon Estate, Droitwich Road, Hartlebury, DY10 4EU
When: 8th June
For those who are unable to attend in person, the event will be broadcast live and tickets are available to access the broadcast virtually. We have several difference options, including price points for freelancers and group bundles. Tickets are available here.