We are really excited to announce two sessions at EVCOMference which will be dedicated to the client perspective. Whilst we will be hearing from clients throughout the programme, on panels and more, these two sessions are a chance for us to gain insight into the client view on the topics of the future and the third sector.
In the first session, 'The Client View: Future Focused Corporate Comms', we will be joined by Tom Hurley, Director Events and Creative Services, Liberty Global Europe, for a talk facilitated by Marc Wright, Founder, Simply-Communicate. Marc and Tom will discuss how Tom and his team at Liberty Global (which works across Events, Film and Graphics) dealt with issues such as home working, using their multiple channels in new ways and getting his team to think differently. For example, the benefits of UGC in the content mix and how you can be authentic but also creative. Tom will talk about lessons learned and what their priorities are going into 2022.
Our second client focused session 'The Client View: Third Sector' brings together a panel of clients to share their perspective: Sophie Castell, Director of Relationships, RNIB – Lorrin Braddick, Head of Creative and NSPCC – Rohini Pahl, Associate Head of Marketing, NSPCC, facilitated by Ed Hardy, Creative Lead, RAW London. This session will explore how communications strategies have needed to change for this sector. What do you need to consider when striking the balance between a range of communications – funders, awareness with core users vs a wider brand awareness? How does a sudden surge in demand for your service affect your strategy? How do you manage a comms budget with multiple, ever changing demands?
View the rest of the EVCOMference programme here, where you can also buy tickets to attend!
Meet our Speakers: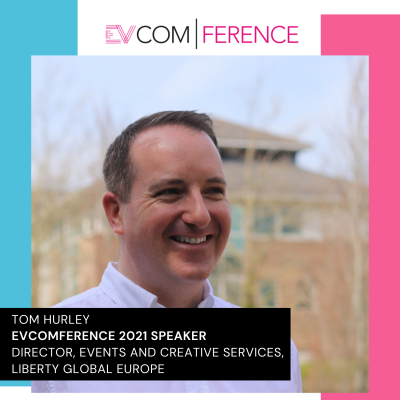 Tom Hurley has a background of internal and external communications experience and has worked in the Retail, Financial Services and Telecoms sectors. He now leads a shared services team across Liberty Global, a world leader in converged broadband, video, and mobile communications services. The Events and Creative Services team is responsible for creating, producing and delivering a wide range of branded content; including print, film and digital, events and experiential moments.
Marc Wright is one of the UK's leading speakers on digital media and what it means for the transformation of large businesses. He is an expert in corporate communications who has been following worldwide trends in enterprise digital and setting the pace of the digital workplace in the UK.  He is founder and publisher of www.simply-communicate.com the website used by 7,000 communicators each month to keep up to date with developments in the fast-changing world of corporate communications.
He advises on the implementation of social media inside organisations through his seminars and annual conference. He is the writer and director of the BBC TV series 20 Steps to Better Business and editor of the Gower Handbook of Internal Communications. He consults for companies such as the European Investment Bank, Tetra Pak, NATO, GSK and the European Training Foundation.
Being an expert in communication, Marc practises what he preaches in his clear and invaluable presentations, keeping his audiences engaged and amused as well as highly informed. He was voted into the Top Ten speakers in the world by the International Association of Business Communicators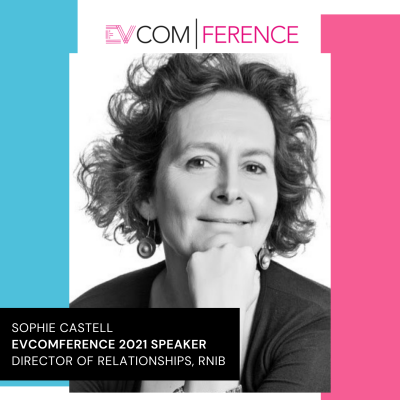 As well as founder of simplycommunicate, Marc is a former Chair of the International Visual Communications Association and the International Association of Business Communicators for Europe and the Middle East.
Sophie Castell is currently Director of Customer and Brand Engagement at the Royal National Institute of Blind People, leading marketing and communications for the organisation.  She started her career as a research scientist and holds a PhD in biochemistry. Since then, her career has spanned innovation, marketing, branding and fundraising. She has worked major international companies, including Coca-Cola and Unilever, start-ups, and run her own marketing consultancy practice.  Outside her executive career, Sophie also serves on a number of charity boards, included the National Autistic Society, where she chairs the Brand and Commercial Development Committee. When she is not working to change the world, you will find Sophie singing – anywhere, anytime and anyplace!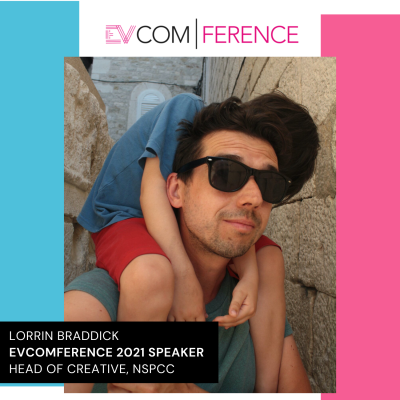 Lorrin Braddick is (acting) Head of Creative for the NSPCC, as well as running their Film Team.
He comes from a background in TVC & content production, starting out as an editor, moving into to work as a commercials director and freelance creative, before moving in-house at the NSPCC. He's currently bringing his natural over-enthusiasm and experience to a cause he cares passionately about.
Lorrin believes in applying the same creative rigour to all content, whether leaflet, blog post, GIF or interactive film…always telling truthful & emotional stories, packaged with audience and platform in mind.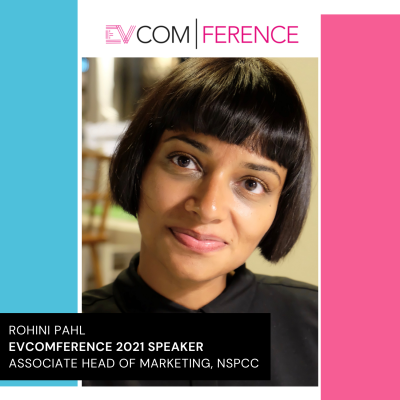 Rohini Pahl says, "I've been a marketer for most of my working life, after starting out in advertising agencies working on blue chip brands such as Waitrose, British Airways, GSK and RBS, as well as public sector campaigns for Transport for London and HMRC. I then landed my dream job at the NSPCC, where I've led on marketing to professionals, through our sub-brand NSPCC Learning. And most recently, I've been developing brand campaigns to help NSPCC become more relevant to potential supporters. I'm also a governor at my local primary school. Likes: yoga, big walks, watching movies that don't require lots of plot questions (usually from me). Loves: my family and friends, Ammi's meen (fish) curry, which is also a mean curry. Dislike: people asking questions during movies so I lose the plot, quite literally."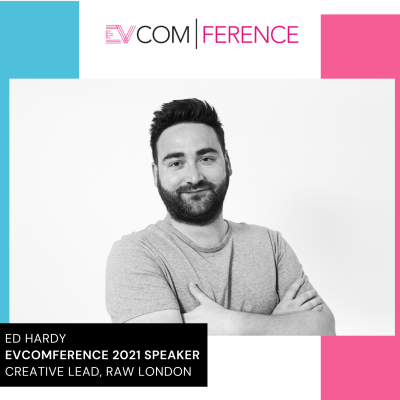 Ed Hardy is the Executive Creative Director at multi-award winning creative and strategy agency, Raw London. He specialises in creative campaigns that change perceptions and unlock action for purpose-led brands and the third sector, with international clients such as Save the Children, British Red Cross and MSF.
EVCOMference is taking place on the 9th September at the Hilton London Bankside Hotel. Book your tickets now to make the most of this vibrant programme. Tickets are available here.