EVCOM are delighted to announce ten new partnerships with business who offer services vital to our members. From business consultancy to recruitment, HR to virtual event training, each of these businesses has put together an offer exclusive to our members, such as free initial meetings and discounts! Please do make the most of them!
If you are a business who is interested in becoming one of our partners then please get in touch with Claire at claire.fennelow@evcom.org.uk.
Every Sense

Member offer:  Initial consultation meeting free of charge to EVCOM members.
Every Sense is a specialist business consultancy. We work with film, event and digital agencies including numerous EVCOM members and Televisual Top 50 companies. Angela Law and Peter Wrigglesworth can help you:
Develop a clear, differentiated Value Proposition which identifies why your ideal client would choose you over the competition
Put focus and purpose into all your marketing and business development activities
Understand client needs and turn one-off projects into long-term, valuable, profitable relationships
Harness the skills, talents, and ambitions of your team to achieve your goals
Realise the value of your agency
With deep insight and a proven track record, Every Sense provides the objective analysis, clear direction-setting and practical, relevant solutions to drive your business forward.
For an initial conversation in complete confidence please get in touch.
Contact details: www.everysense.co.uk
Angela Law or Peter Wrigglesworth t: 01491 412094
E: peterwrigglesworth@everysense.co.uk
Tina Fegent Marketing Procurement and Consulting

Member offer: Initial 30-minute consultation free of charge to EVCOM members.
I work at a strategic level to help identify what is required to make marketing procurement a success in an organisation. Market knowledge and stakeholder engagement being some of my key attributes. I manage and work alongside clients and agencies offering consultation of:
Support in a tender process – from the completion of RFI's and RFP's through to role plays for a pitch presentation
Review of client contracts
Agency training
Negotiation support when facing client procurement
Development of a strategy for managing client procurement
Build a plan for identifying, selling and engaging with client procurement
Design and the chairing of agency branded events for client procurement
Audit of existing client procurement relationships and identification of areas to improve on (6 monthly programme)
Contact details: www.tinafegent.com
Tina Fegent  T: 07970 472 211 E: tf@tinafegent.com
Syntiro Associates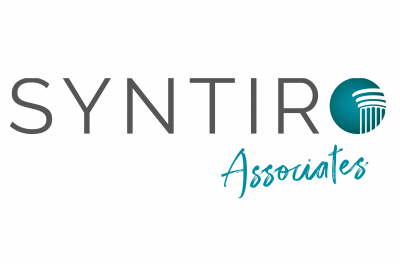 Member offer:  Initial consultation meeting free of charge to EVCOM members.
Syntiro Associates is a specialist sustainability consultancy. We work across the advertising, creative services and events sectors, helping you meet client requirements, gain certification to international standards, win new business, increase efficiency, attract talent, minimise risk and save time and money. Clients include DRPG, Stagestruck, ExCel London, AEG Presents,  Havas and M&C Saatchi.
As specialists in the advertising, creative services and events sectors, we understand your culture, people, business models, operations and commercial drivers.
We add value as soon as we start working with you; getting up to speed swiftly and effectively, saving time and money and providing highly targeted and effective solutions.
Multi-certification packages mean you can implement more than one standard at a time, increasing efficiency and reducing cost.
Our approach to certification is paper-light, people focused and bespoke to your agency's needs. We build on processes you already have in place and avoid starting from scratch or imposing duplicate processes and roles.
We help you build the narrative and the case for a budget to invest in certification and sustainability practice, so ensuring you take an informed, business-like and strategic approach.
Expert training and engagement will motivate your team and help them create, understand and deliver tangible sustainability objectives.
Highly qualified internal auditors ensure you are best-in-class and set you up for a smooth certification audit.
Flexible associates model provides exceptional specialist knowledge and skills when you need it, as you need it.
Much more than an 'advisory' service, we are a hands-on, practical and supportive part of your team for as long as you need.
Contact details: www.syntiroassociates.com
Sam Wilson T: 0203 589 8047 E: hello@syntiroassociates.com
Corporate Punk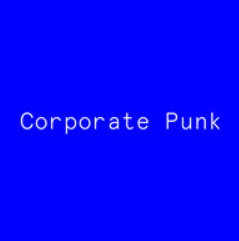 Member offer: The Launchpad: a complementary 45-minute call to offer practical insight and advice about achieving breakthrough organisational performance in 2021.
Corporate Punk is a coaching, consulting and training organisation that focuses on one thing and one thing only: helping leaders to create, lead and manage the change they need with the people they've got. Over the last few years, their clients have included Invesco, the BBC, Sony Music and Google, as well as a range of scale-ups. Creative industry businesses are a specialism: the two Directors are ex-marketing leaders, and they have worked with a range of advertising, marketing and other creative industry businesses.
Corporate Punk's unique approach to leadership and organisational development can help you get more out of your people to achieve your goals in 2021 and beyond.
Contact details: www.corporatepunk.com
Claire Croft T:  07803 853084 E : claire.croft@corporatepunk.com
Phil Lewis T: 07972 143966 E: phil.lewis@corporatepunk.com
esprecruitment

Member offer:  EVCOM members will receive a reduced rate until the end of 2021.  Rates usually range from 15-25%, depending on salary but ESP Recruitment are happy to offer a 15% fee across all salaries for that period, if they work on a role as the sole agency.
For EVCOM members who may have lost their jobs, ESP have set up an industry initiative called NMA (New Model Army), with another recruiter from this sector, that is offering seminars, offering help with CV's and interview techniques, CV reviews, some free training places and a website which will advertise unemployed candidates (www.nma.events) and linkedin: https://linkedin.com/company/68552914/
As the leading recruitment specialist in the events industry since 2000, we offer integrity, honesty and confidentiality to our clients and candidates. With offices in London and Dubai, we concentrate on doing one thing and doing it really well. We have built up a reputable company that is seen as more than just a recruitment agency, but a proactive member of the events industry.
Contact details: www.esprecruitment.co.uk
Liz Sinclair T: 020 7299 2960 E: liz@esprecruitment.co.uk
Searchlight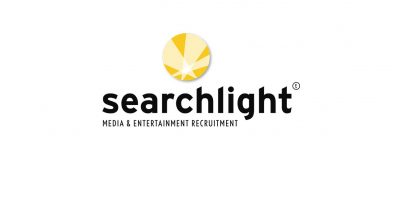 Member offer: If you are looking to expand your team, then please do get in touch. Our fees are usually between 18% and 22% depending on the level and complexity of the search; however, for EVCOM members, we offer a flat fee of 15% across all roles.
If you are looking for work yourself, Searchlight has experienced consultants on hand to advise you. We are offering EVCOM members a FREE 30 minute session during which time you will be able to talk through your aspirations for the future and discuss how to present your CV  in the best light when applying for new jobs.
Searchlight is a leading provider of recruitment and executive search to the Media, Communications & Entertainment industry across all sectors.  We work with EVCOM member companies on a regular basis, undertaking searches at all levels, and across all disciplines (creative, production, sales, marketing, account management, legal, financial, technical and operational).
Contact details: www.searchlight.com
For Recruitment projects –Victoria Lugg, Senior Consultant:  victoria@searchlight.com
To book a FREE 30 minute CV consultation – Amy Osterley, Head of Development : amy@searchlight.com
Pip Foulsham HR/People Person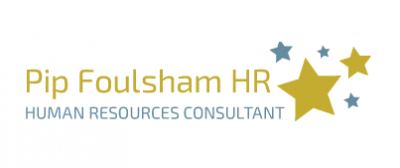 Member offer: Free 30-minute initial discussion for anyone considering HR services.
Happy, engaged employees means less turnover, less recruitment (time and cost), less disruption and better retention of great people who are going to move your business forward.
My approach is to work as a true business partner, so working with me is about us meeting, helping me understand the challenges you've got and the changes/improvements you'd like to see, and me giving you insight and recommendations about what I believe will help. I will then work with you to implement what we agree. It's all about partnership and collaboration!
Contact: linkedin.com/company/pip-foulsham-hr-ltd, facebook.com/pipfoulshamhr
Pip Foulsham, T: 07720 536353 E: pip@pipfoulshamhr.co.uk
Jfdi – Helping Agencies Win More New Business
Member offer:  Initial 30 minute consultation complimentary to EVCOM members.
 We all know that New Business and Marketing is a tough job. The role has expanded exponentially over the past few years, competition is fierce, clients and procurement teams have become more demanding. And the result is ever-increasing pressure on resource and time.
So where do you start and how do you deploy your time, resource and energy? How do you position your agency to win more business, more often?
The answer is to gain clarity around your goals and apply a strategic framework that allows you to create the right kind of valuable pipeline opportunities, improve your conversion rates and then help client facing teams lead and grow their existing client business. Which is where we come in…
Contact: www.jfdi.uk.com
Camilla Honey T: 07976 700746  E:camilla@jfdi.uk.com
Virtual Events Institute – Training Programme
Member offer: EVCOM members receive a 25% discount on rates
Our training program will provide you with the key skills and knowledge to excel at producing, delivering, selling, marketing, and running virtual and hybrid events.  Through on-demand learner-centric video, each module delivers an in-depth dive into key topics such as choosing the right technology, monetizing virtual events, running the event on the day, online community building and an introduction to hybrid.
The training package includes:
Full certification
12+ hours of content
12 months access
On-demand learning
Access all learning materials
Contact: https://www.virtualeventsinstitute.com/training
Chantelle Wilkinson: E cwilkinson@virtualeventsinstitute.com
and to book click here and use the discount code EVCOM25PTR
 * Discount code not valid for Open to Work or Individual Sessions.
BCMS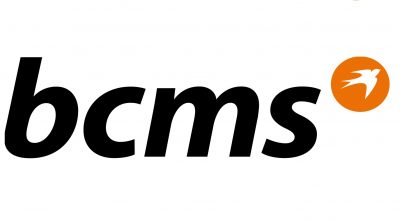 BCMS is an independent and impartial sell-side Mergers & Acquisitions advisory for privately owned businesses. We specialise in business sales and growth capital transactions.
We advise privately owned businesses from every commercial sector, but have a strong track record working with clients in the creative industries.
If, as a business owner, you are considering your succession planning and exit strategies, an initial conversation with BCMS might be a good place to start. Please refer to EVCOM in the strictest confidence should you wish to be put in touch with our BCMS representative.
For an initial insight into Mergers & Acquisitions activity in the creative industries, you can watch this exclusive video: Selling a business in the creative industries | BCMS. Alongside analysis from BCMS and EVCOM, this video features advice from a former BCMS client, who sold her event technology business, and who shares her personal experiences of the business sale process.
Contact details: Claire Fennelow, EVCOM T: 07985 251889 E:claire.fennelow@evcom.org.uk