EVCOM are excited to launch our new membership communication piece, which presents EVCOM Member benefits in one wholistic visual. We worked with our Board and designers from DRPG to put together this new asset, which defines EVCOM's activities under the four pillars of creation, celebration, leadership and campaigning.
From networking and profile raising opportunities to our multiple awards scheme, from events aimed at leaders to events where leaders share their expertise, from campaigning at Government level to creating initiatives that lead the industry towards a more diverse and sustainable future, EVCOM has something for you. At the heart of this association are our members. Every thing we do is about creating opportunity for you, helping you to learn, celebrating you. And making the industry a better place for all of us to work in.
And we're recruiting for members! If you work in corporate film, corporate events, communications or the new spaces that have been created in between all this by the pandemic, then we are the association to represent you. Want to know why? Read more below: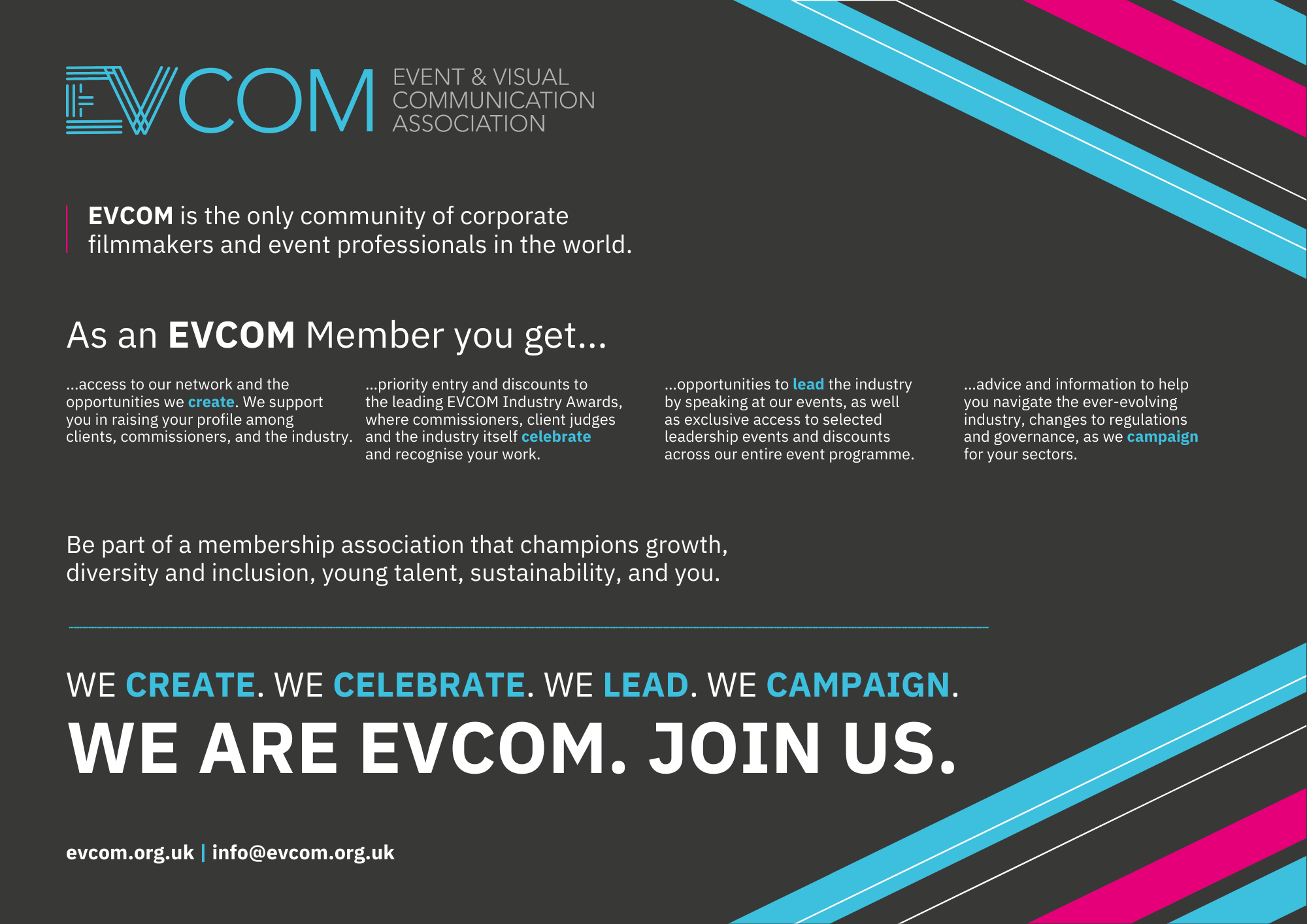 If you want to find out more about EVCOM Membership there's a couple of things you can do:
Check out our membership brochure here
Take a look at our member directory here, to see what kind of company you would be keeping
And finally, email amelia.brown@evcom.org.uk to ask any questions not covered
Ready to become an EVCOM Member? Register via the form on the bottom of this page. If you are a current EVCOM Member, please consider recommending us to your industry peers!