This 2021, we are doing the EVCOM Clarion Awards a bit differently! As well announcing, showcasing and celebrating the best live and film work in the cause-driven sector, we will also be speaking to industry leaders across topics that are core to the EVCOM Clarion Awards, including sustainability, diversity and inclusion, and trends in the corporate live and film sectors. Today we are really excited to announce our four key speakers, who will be joining our very own Executive Director Claire Fennelow, for live thought leadership conversations spread throughout the awards!
The EVCOM Clarion Awards is a hybrid event, so can be attended virtually or in person! Find out more about in person option here. Tickets for both options are available here.
Our speaker lineup is as follows:
Ashanti Bentil-Dhue, Founder of Diversity Ally and CEO, Eventmind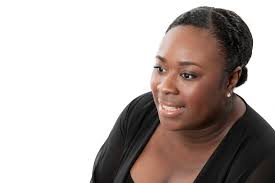 Ashanti Bentil-Dhue and Gabrielle Austen Browne launched Diversity Ally in 2020. Ashanti Bentil-Dhue is CEO of EventMind, a market leader in the virtual meetings and events sector providing trusted and unbiased event technology recommendations so companies can focus on running successful online events.
But, in 2020, following the death of George Floyd and the realisation that there wasn't an organisation taking ownership of the events industry's approach to tackling it's lack of diversity and inclusion, Ashanti and Gabrielle Austen Browne launched Diversity Ally.
Diversity Ally is a consultancy service and membership organisation offering solutions to help businesses and organisations in the events, MICE and hospitality industry become more diverse and inclusive. Core services include supporting organisations to develop D&I policies and facilitating bespoke workshops and training for leaders and employees around anti-racism, inclusivity and allyship.
Steve Garvey, Founder, Moving Image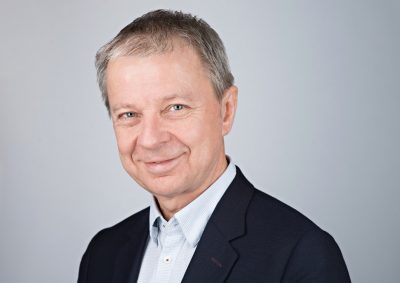 Moving Image is run by Steve Garvey, former comms director, top 20 agency head and formerly EVCOM chairman and CEO. Steve has more than 30 years of experience in film and video. He set up Moving Image to fill the information gap in brand video and corporate film.
Moving Image work with leading industry partners including EVCOM, the BFI, Televisual, simplycommunicate, Communicate magazine and the Creative Industries Federation.
The Brand Film Report 2020 provides in-depth information and data about the Brand Film and charts the scope of the 'hidden sector'
Charlotte Gentry, Founder and CEO, Pure Communications and EVCOM Chair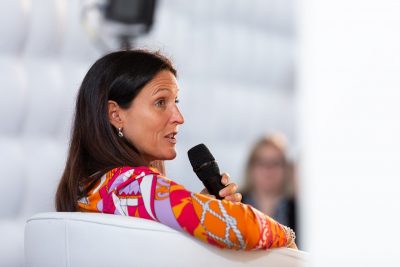 Charlotte's grounding in Public Relations inspires the full-service philosophy that defines the Pure Communications Group. Charlotte founded the company in 2006 and quickly built a reputation for unfailing delivery and a truly strategic approach to creating experiences for the world's most admired brands. Charlotte is a proud mentor to new talent entering the industry and is one of the most respected minds in the business, chairing EVCOM and regularly contributing to industry publications.
Sam Wilson, Founder and Managing Director, Syntiro Associates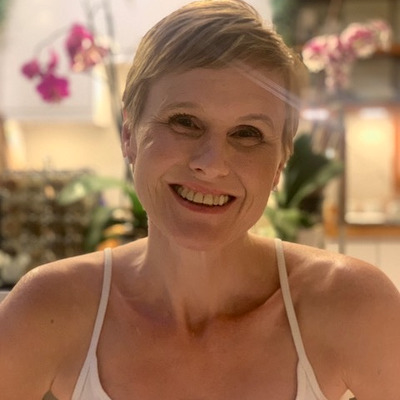 With an academic background in environmental and sustainability management, health, safety and wellbeing, social psychology and inter-personal communications, Sam founded Syntiro Associates in 2009.  Sam has been a mentor and supporter of the EVCOM Clarion Awards over a number of years and continues to advise EVCOM on sustainability matters
Sam has a 100% proven track record in taking clients through to successful ISO 20121, ISO 14001, ISO 9001 and ISO 45001 certification through the use of an Integrated Management System (IMS).
In a distinguished 15 year track record in developing sustainability in the creative and events sectors, Sam has worked with a wide and impressive range of clients: RPM, Brands at Work, George P. Johnson DRPG, Stagestruck, AEG Presents, M &C Saatchi and Havas
Sam is a pioneer in Sustainability education. She is a module leader at the University of Sussex and developed a 26-week module in sustainability used by a number of universities to engage students in sustainability management. She is the author of numerous industry articles relating to sustainability and environmental management.
We are really looking forward to hearing the perspectives of these brilliant speakers, and we hope you are too. We are also delighted to announce the host of this year's ceremony, the wonderful Kate Sturgess.
Kate Sturgess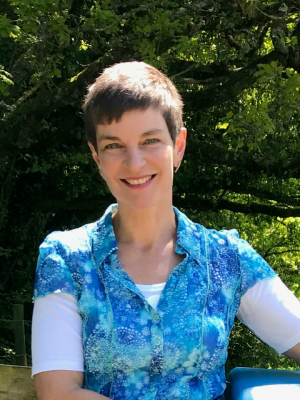 Kate Sturgess started life as a presenter more moons ago than she cares to remember. Fortunately, the internet wasn't a 'thing' in those days, so no early recordings exist.
Since then she has facilitated events, chaired meetings, hosted launches and handed out awards around the world for all sorts of groups, industries and organisations and has loved every moment of it.
She is greatly looking forward to getting back to whatever passes as 'normal' in the post-Covid Live Events world and is delighted to be involved with the Clarion awards; celebrating the creative excellence that has been displayed across cause-driven corporate film, live events and experiences in what has been such a tough 18 months for so many.
Join us at the EVCOM Clarion Awards, either virtually or in person, to celebrate the best of cause-driven live and film work! Get your tickets here.