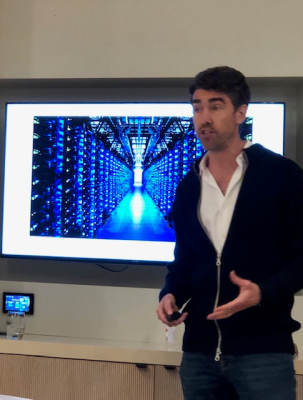 By Claire Fennelow
Last week I had the pleasure of attending the Richmond Events Communication Directors' Forum at The Grove. It was really encouraging to see so many clients and suppliers together creating new business. It's an intense but highly successful model in terms of putting people (suppliers) in front of the right people (clients) and generating that golden opportunity to really understand what one offers and the other needs. Over two intensive days meeting took the form of longer 15 minute sessions, a 'speed dating' set up and plenty of more social networking opportunities.  I'm sure we all agree that this kind of serious business engagement can really only be done successfully face to face and after a long absence it was apparent that everyone was relishing it.
This is backed up by a really interesting conference programme that kicked off with an inspirational presentation from Izzy and Ailbhe Keane describing The Story of Izzy Wheels – a family run (and runaway success) enterprise that has created fashion accessories for wheelchairs and wheelchair users. I was able to attend several really helpful workshops throughout the two days but highlights included the Lates Trends in Digital from Daniel Rowles, and hugely entertaining session from Jason Bevan from Content Creation Studios but who also spend many years at Warner Brothers talking about Innovation and Creativity with references to and examples from the feature film industry. Plus hearing an update from Steve Garvey at Moving Image on the how to utilise date to drive engagement and maximise video ROI.
Attracting such a high calibre of attendees and then keeping them in one place needs a venue that can live up to the task and The Grove delivered on all counts.
I came away with a whole raft of new contacts, bags of ideas and an appreciation for once again being 'in the room'!