Raise your profile with the largest group of event and visual communication professionals in the UK. There are a number of sponsorship and partnership opportunities available. Please contact Claire if you are interested in partnering with us!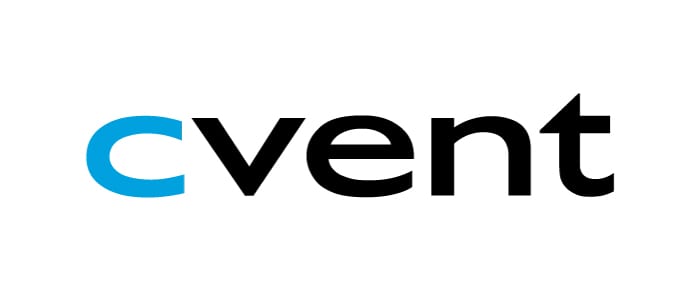 Cvent is the global meeting, event and travel technology leader. They support EVCOM through use of their registration platforms, across both our live and our virtual programmes.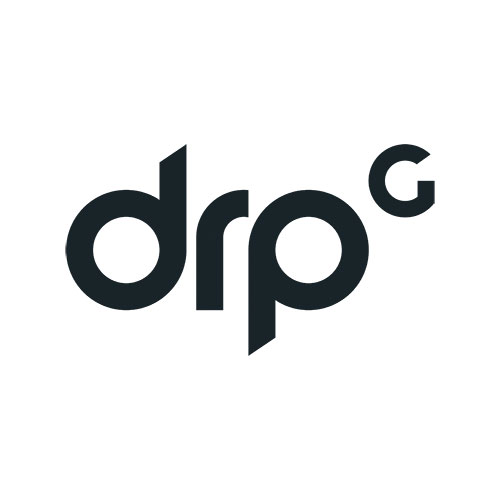 We are a creative communications agency that's packed full of passionate problem solvers. It's our purpose to take the impossible and create solutions with impact, with ideas that get noticed, by people that get results. We listen, we learn and continually innovate to create effective communications. If it's your thing, it's our thing.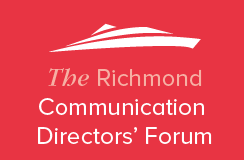 The Richmond Communication Directors' Forum are our sole sponsor for our 2022 & 2023 series of Senior Leaders' meetings.
Member Benefit: As part of this on-going partnership, The 'Comms Forum' offer a limited number of supplier packages exclusive to EVCOM members. The event is established within the industry as the most senior gathering of the UK's top Communication Directors, with this year's list of attendees no exception. If you would like to find out more about this exclusive EVCOM members offer please contact David Clark, Project Manager at The Richmond Communication Directors' Forum and quote 'EVCOM member' here. Find out more here.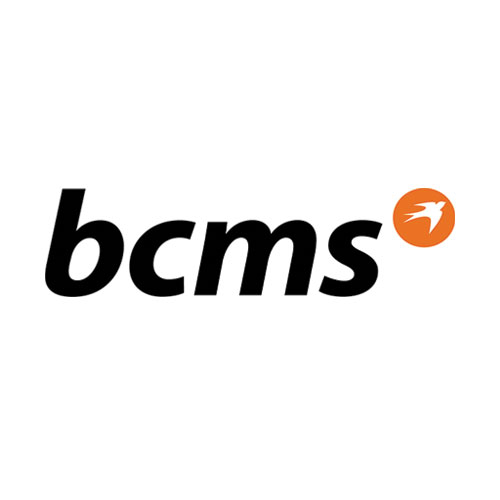 MEMBER BENEFIT: BCMS is an independent and impartial sell-side Mergers & Acquisitions advisory for privately owned businesses. We specialise in business sales and growth capital transactions.
We advise privately owned businesses from every commercial sector, but have a strong track record working with clients in the creative industries.
If, as a business owner, you are considering your succession planning and exit strategies, an initial conversation with BCMS might be a good place to start. Please refer to EVCOM in the strictest confidence should you wish to be put in touch with our BCMS representative.
For an initial insight into Mergers & Acquisitions activity in the creative industries, you can watch this exclusive video: Selling a business in the creative industries | BCMS. Alongside analysis from BCMS and EVCOM, this video features advice from a former BCMS client, who sold her event technology business, and who shares her personal experiences of the business sale process.
Contact details: Claire Fennelow, EVCOM T: 07985 251889 E:claire.fennelow@evcom.org.uk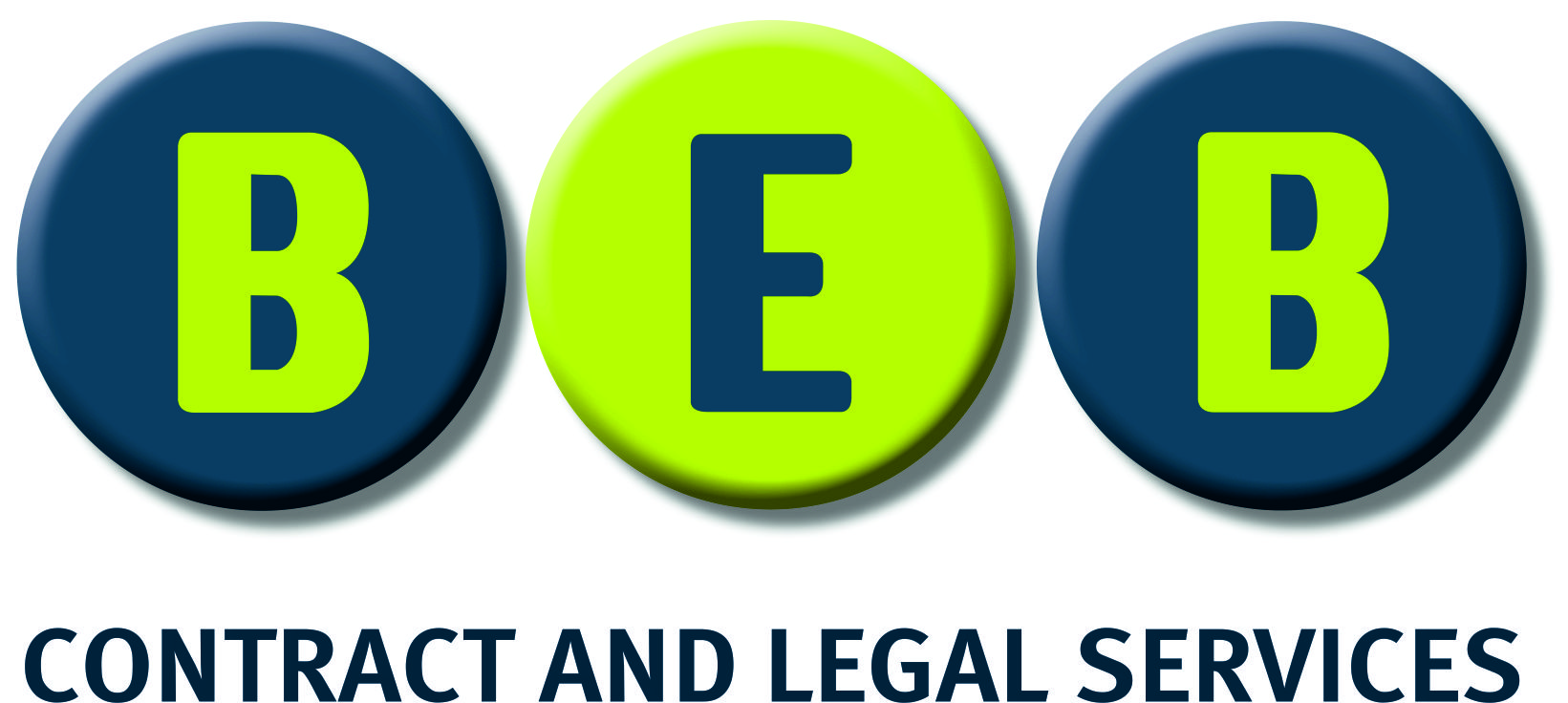 MEMBER BENEFIT:  A free 30-minute consultation, plus a 10% discount on our Bronze, Silver and Gold packages for bespoke contract drafting.
At BEB, we're passionate about protecting businesses with robust contracts. It's often not seen as a priority, or businesses are put off because they expect legal advice will be too expensive.  This means you may find you're writing off debts unnecessarily.  Our approach is hands-on so we'll find out as much as we can about what your business does, how you work and any problems you may have had – because it's only when talking about those practical, real-life issues you've encountered that we get to really understand how to protect you from those things happening again.  We can also help with sub-contractor agreements, shareholder agreements, GDPR & privacy policies and much more.  Or if you find you're signing contracts that you don't really understand, we offer an affordable contract review service where we can identify areas of risk and help you avoid them. 
Contact details:  www.bebconsultancy.co.uk / T. 01604 217365 E. info@bebconsultancy.co.uk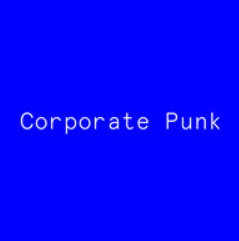 MEMBER BENEFIT: The Launchpad: a complementary 45-minute call to offer practical insight and advice about achieving breakthrough organisational performance in 2021.
Corporate Punk is a coaching, consulting and training organisation that focuses on one thing and one thing only: helping leaders to create, lead and manage the change they need with the people they've got. Over the last few years, their clients have included Invesco, the BBC, Sony Music and Google, as well as a range of scale-ups. Creative industry businesses are a specialism: the two Directors are ex-marketing leaders, and they have worked with a range of advertising, marketing and other creative industry businesses.
Corporate Punk's unique approach to leadership and organisational development can help you get more out of your people to achieve your goals in 2021 and beyond.
Contact details: www.corporatepunk.com / Claire Croft E : claire.croft@corporatepunk.com / Phil Lewis E: phil.lewis@corporatepunk.com / Phone: 0207 788 7443

MEMBER BENEFIT: EVCOM members will receive a reduced rate until the end of 2021.  Rates usually range from 15-25%, depending on salary but ESP Recruitment are happy to offer a 15% fee across all salaries for that period, if they work on a role as the sole agency.
For EVCOM members who may have lost their jobs, ESP have set up an industry initiative called NMA (New Model Army), with another recruiter from this sector, that is offering seminars, offering help with CV's and interview techniques, CV reviews, some free training places and a website which will advertise unemployed candidates (www.nma.events) and linkedin: https://linkedin.com/company/68552914/
As the leading recruitment specialist in the events industry since 2000, we offer integrity, honesty and confidentiality to our clients and candidates. With offices in London and Dubai, we concentrate on doing one thing and doing it really well. We have built up a reputable company that is seen as more than just a recruitment agency, but a proactive member of the events industry.
Contact details: www.esprecruitment.co.uk /  Liz Sinclair T: 020 7299 2960 E: liz@esprecruitment.co.uk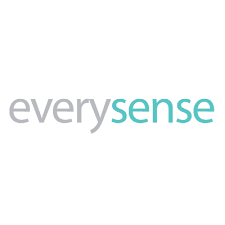 MEMBER BENEFIT:  Initial consultation meeting free of charge to EVCOM members.
Every Sense is a specialist business consultancy. We work with film, event and digital agencies including numerous EVCOM members and Televisual Top 50 companies. Angela Law and Peter Wrigglesworth can help you:
Develop a clear, differentiated Value Proposition which identifies why your ideal client would choose you over the competition
Put focus and purpose into all your marketing and business development activities
Understand client needs and turn one-off projects into long-term, valuable, profitable relationships
Harness the skills, talents, and ambitions of your team to achieve your goals
Realise the value of your agency
With deep insight and a proven track record, Every Sense provides the objective analysis, clear direction-setting and practical, relevant solutions to drive your business forward.
For an initial conversation in complete confidence please get in touch.
Contact details: www.everysense.co.uk / Angela Law or Peter Wrigglesworth t: 01491 412094 / E: angelalaw@everysense.co.uk / E: peterwrigglesworth@everysense.co.uk

MEMBER BENEFIT:  Preferential solutions for EVCOM members.
Whether you're a supplier, production company or venue Indigo FX can provide you with a preferential solution for your FX needs having recently become a member of the EVCOM association. Indigo FX not only provides great exchange rates to corporate clients – we also can provide named currency accounts, 1 hour turnaround on payments direct to suppliers/beneficiaries and online platform access allowing you to login 24/7 to check rates, buy currency and setup payments to suppliers.
We are delighted to become a member of EVCOM and look forward to saving members time and money with our international money transfers and foreign exchange solutions.

MEMBER BENEFIT: Free 30-minute initial discussion for anyone considering HR services.
Happy, engaged employees means less turnover, less recruitment (time and cost), less disruption and better retention of great people who are going to move your business forward.
My approach is to work as a true business partner, so working with me is about us meeting, helping me understand the challenges you've got and the changes/improvements you'd like to see, and me giving you insight and recommendations about what I believe will help. I will then work with you to implement what we agree. It's all about partnership and collaboration!
Contact: linkedin.com/company/pip-foulsham-hr-ltd, facebook.com/pipfoulshamhr / Pip Foulsham, T: 07720 536353 E: pip@pipfoulshamhr.co.uk
MEMBER BENEFIT: Initial 30 minute consultation complimentary to EVCOM members.
 We all know that New Business and Marketing is a tough job. The role has expanded exponentially over the past few years, competition is fierce, clients and procurement teams have become more demanding. And the result is ever-increasing pressure on resource and time.
So where do you start and how do you deploy your time, resource and energy? How do you position your agency to win more business, more often?
The answer is to gain clarity around your goals and apply a strategic framework that allows you to create the right kind of valuable pipeline opportunities, improve your conversion rates and then help client facing teams lead and grow their existing client business. Which is where we come in…
Contact: www.jfdi.uk.com / Camilla Honey T: 07976 700746  E:camilla@jfdi.uk.com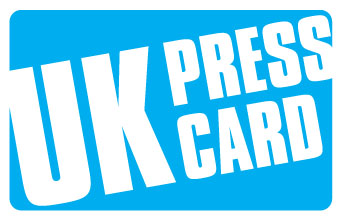 MEMBER BENEFIT: As a gatekeeper, we are able to issue press cards to our members.
THE UK PRESS CARD AUTHORITY Ltd (UKPCA) manages a voluntary scheme for issuing press/media credentials – the UK Press Card – to professional newsgatherers working in the UK. It is wholly owned and collectively controlled by the UK's major media organisations, industry associations, trades unions, and professional associations.
The scheme is managed through 19 gatekeepers. These are national organisations which represent or employ journalists and other media personnel (employed or freelance) whose work involves gathering material for editorial publication in all media — print, broadcast and electronic. Each gatekeeper issues the UK Press Card to its members, or to those whom it or its members employ. The gatekeeper is responsible to the UKPCA Board for ensuring that the conditions of the scheme are adhered to.
The UK Press Card is produced by a single card contractor who holds a database of all holders. The card itself is produced to the highest modern standards, and its features are described on a poster which can be downloaded from this website. Cards have both security and verification features, and every card has to be renewed at least every two years.
If you are an EVCOM Member who is eligible for and would like to purchase a press card, please get in touch at info@evcom.org.uk.
MEMBER BENEFIT: If you are looking to expand your team, then please do get in touch. Our fees are usually between 18% and 22% depending on the level and complexity of the search; however, for EVCOM members, we offer a flat fee of 15% across all roles.
If you are looking for work yourself, Searchlight has experienced consultants on hand to advise you. We are offering EVCOM members a FREE 30 minute session during which time you will be able to talk through your aspirations for the future and discuss how to present your CV  in the best light when applying for new jobs.
Searchlight is a leading provider of recruitment and executive search to the Media, Communications & Entertainment industry across all sectors.  We work with EVCOM member companies on a regular basis, undertaking searches at all levels, and across all disciplines (creative, production, sales, marketing, account management, legal, financial, technical and operational).
Contact details: www.searchlight.com / For Recruitment projects –Victoria Lugg, Senior Consultant:  victoria@searchlight.com
To book a FREE 30 minute CV consultation – Amy Osterley, Head of Development : amy@searchlight.com

MEMBER BENEFIT:  Initial consultation meeting free of charge to EVCOM members.
Syntiro Associates is a specialist consultancy. We work with creative agencies to deliver an integrated approach to sustainability, which is good for people, the planet and profitability. Our team of specialist consultants  work to deliver a bespoke service with our MD, Sam Wilson, overseeing every project. Syntiro has a 100% proven track record in taking clients through to successful ISO 20121, ISO 14001, ISO 9001 and ISO 45001 certification through the use of an Integrated Management System (IMS). Alongside taking clients through to ISO certification we offer services to help with tenders and projects, training, carbon analysis, sustainability communications and B Corp Certification. Clients include DRPG, Stagestruck, ExCel London, AEG Presents, Havas and M&C Saatchi.
Contact details: www.syntiroassociates.com / Sam Wilson T: 0203 589 8047 / E: hello@syntiroassociates.com

MEMBER BENEFIT: Initial 30-minute consultation free of charge to EVCOM members.
I work at a strategic level to help identify what is required to make marketing procurement a success in an organisation. Market knowledge and stakeholder engagement being some of my key attributes. I manage and work alongside clients and agencies offering consultation of:
Support in a tender process – from the completion of RFI's and RFP's through to role plays for a pitch presentation
Review of client contracts
Agency training
Negotiation support when facing client procurement
Development of a strategy for managing client procurement
Build a plan for identifying, selling and engaging with client procurement
Design and the chairing of agency branded events for client procurement
Audit of existing client procurement relationships and identification of areas to improve on (6 monthly programme)
Contact details: www.tinafegent.com / Tina Fegent  T: 07970 472 211 E: tf@tinafegent.com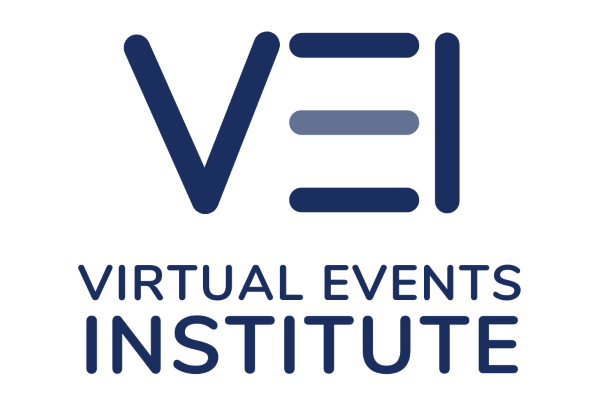 MEMBER BENEFIT: EVCOM members receive a 25% discount on rates
Our training program will provide you with the key skills and knowledge to excel at producing, delivering, selling, marketing, and running virtual and hybrid events.  Through on-demand learner-centric video, each module delivers an in-depth dive into key topics such as choosing the right technology, monetizing virtual events, running the event on the day, online community building and an introduction to hybrid.
The training package includes:
Full certification
12+ hours of content
12 months access
On-demand learning
Access all learning materials
Contact: https://www.virtualeventsinstitute.com/training / Chantelle Wilkinson: E cwilkinson@virtualeventsinstitute.com and to book click here and use the discount code EVCOM25PTR * Discount code not valid for Open to Work or Individual Sessions.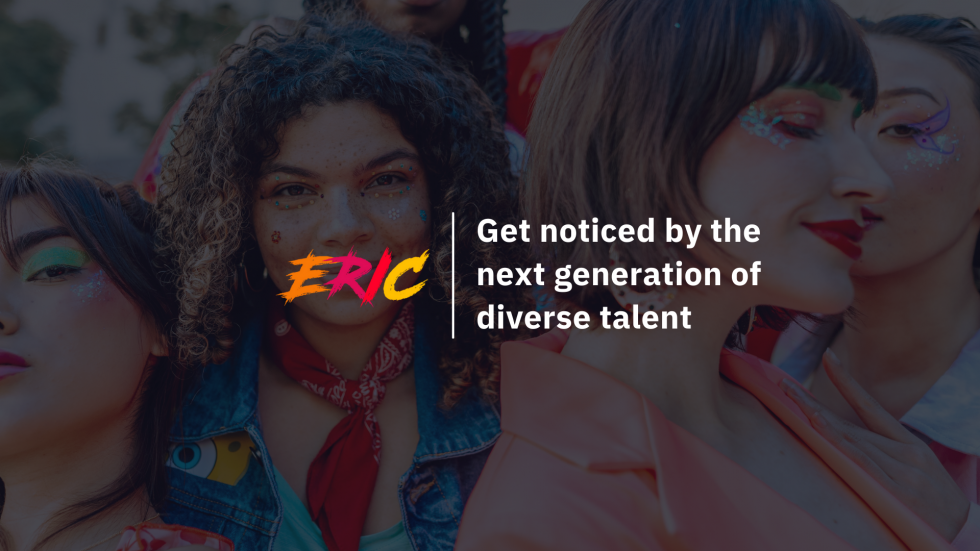 ERIC began as a careers festival for Gen Z that swapped static stalls and free pens with workshops and live entertainment. And they have recently launched their very own app for young creatives, a space for them to explore, up-skill and land their first job in the creative industries. They are therefore the go to platform for any creative company trying to outreach and attract the next generation of diverse talent!
MEMBER BENEFIT: ERIC normally charge for an employer profile but they are kindly offering all EVCOM members a complimentary profile if they post any jobs or opportunities on ERIC. To make the most of this EVCOM Member offer please get in contact with amelia.brown@evcom.org.uk who will put you in touch with the ERIC team, or contact them via their website here.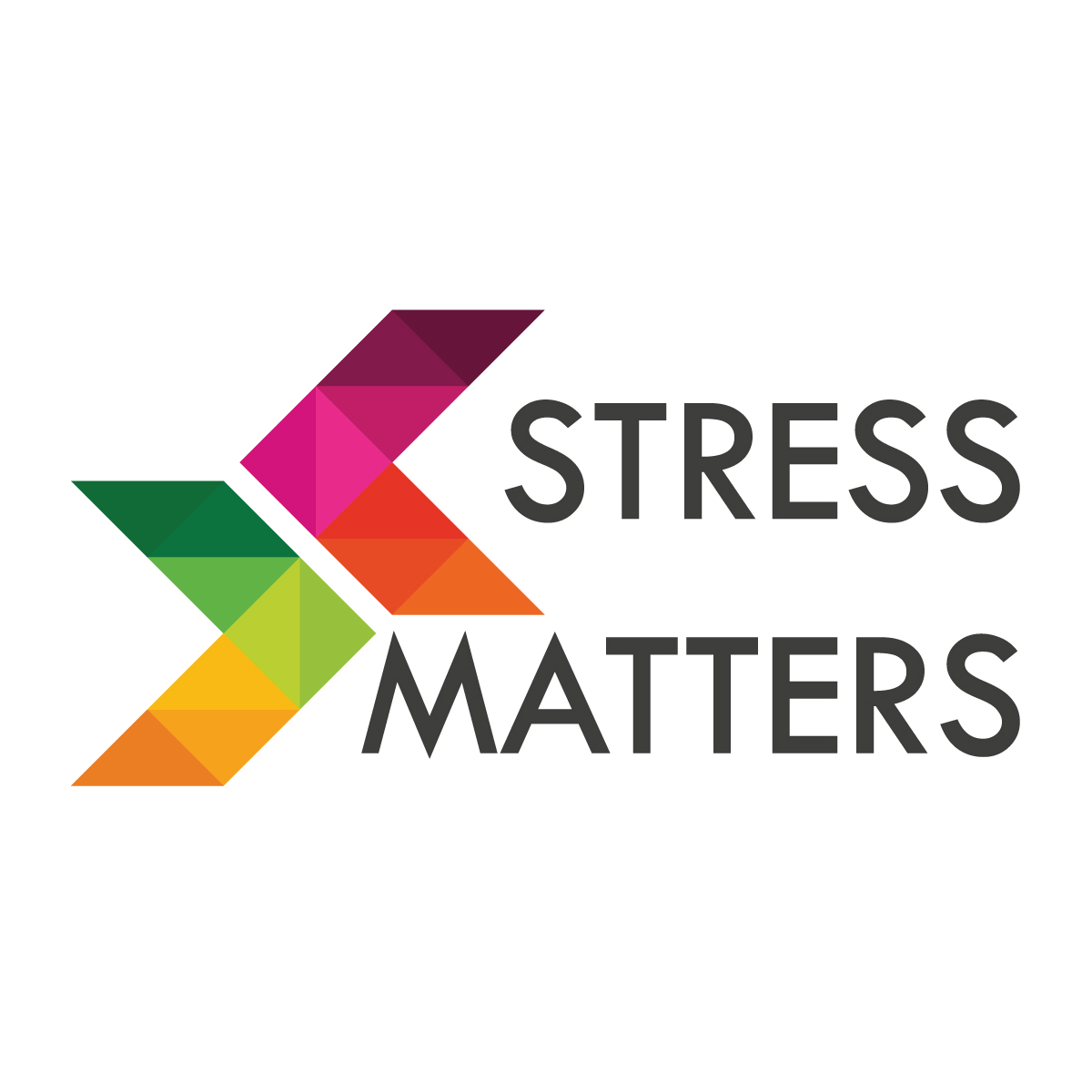 Stress Matters is a workplace wellbeing organisation. Built on 3 pillars: Insights, Accountability and Support. They bring insights into the wellbeing of the events industry through biennial research and stress audits of businesses to identify their areas of focus.
MEMBER BENEFIT: They offer EVCOM Members a discount on the Mental Health First Aider courses that they run. Find out more about these courses here.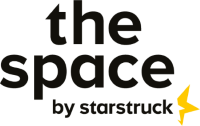 Stylish, vibrant, versatile. Your meeting, event and production space just minutes from Tottenham Court Road tube station. A hidden gem in the heart of Soho.
Up Above: Our generous first floor space delivers incredible impact with undeniable Soho chic and charm. The perfect place for meetings, events and networking.
Down Below: A multi-functional lower ground production space perfect for a range of activities including video, audio and photography in the heart of London's creative district.
Find out more and book the space here.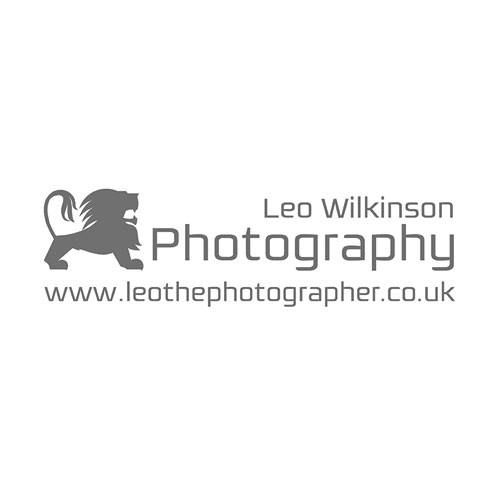 Leo has provided photography services to EVCOM for the past ten years with particular experience of event photography in a conference, awards, sports, head shots and general hospitality setting.
MEMBER BENEFIT: Event photography is offered to EVCOM members are at 25% discount on normal rates. Additionally, corporate and agency photography is offered at a discount to members with rates on application.
Finding a job can be stressful. It can also be a minefield trying to navigate multiple job sites and social channels, especially when you have to do the chasing around. This is where The Hub can help. The Hub is the only dedicated job and people board within the sectors below. EVCOM are a Community Partner of the Hub. Find out more and upload your CV for free here.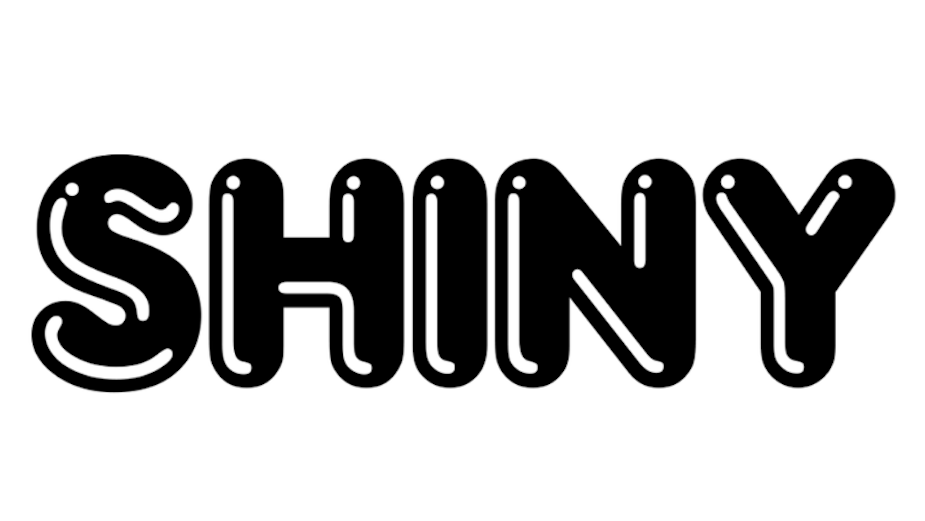 Shiny is for under-represented & new directors working in commercial production. We run the Shiny Awards every season at ad agencies, and we just launched the Shiny New Directors Network, an online careers platform. The industry membership creates buzz & awareness, to attract under-represented & new director talent. Industry members get a monthly email list of freelance directors with the best-scoring Shiny Awards entries. Members are promoted across our comms (including to our +7,000 newsletter subscribers, with 44% open rate). Industry membership costs £399
EVCOM MEMBER BENEFIT: The first 3 new members via EVCOM will be invited to guest in our Q&A/ case study series which explore eg how directors get onto creative agency rosters.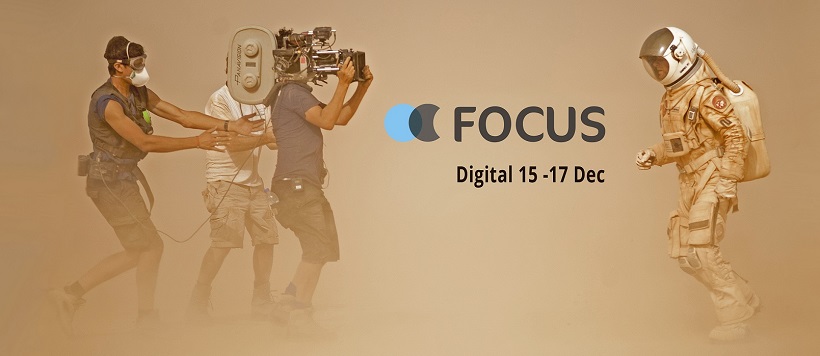 FOCUS is an annual live or digital event: the meeting place for international production! Find out more here.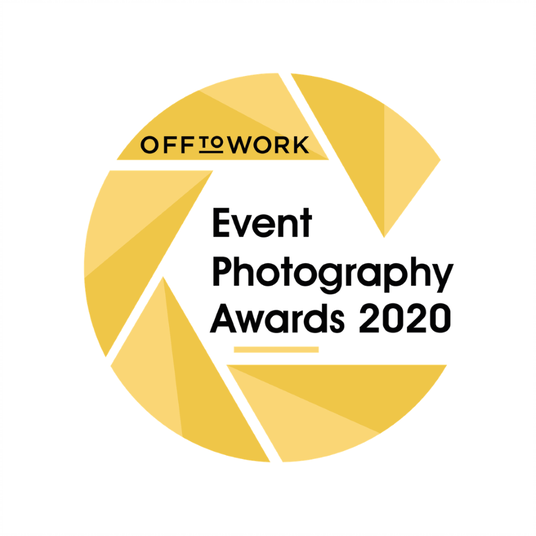 The Event Photography Awards celebrate the photographers who capture the most memorable moments in our lives. The awards are open to event photographers of all levels. From weddings to sporting events to trade shows and everything in between. EVCOM are a long term supporter of the EPAs and have regularly been part of judging the entries. Find out more about the awards here.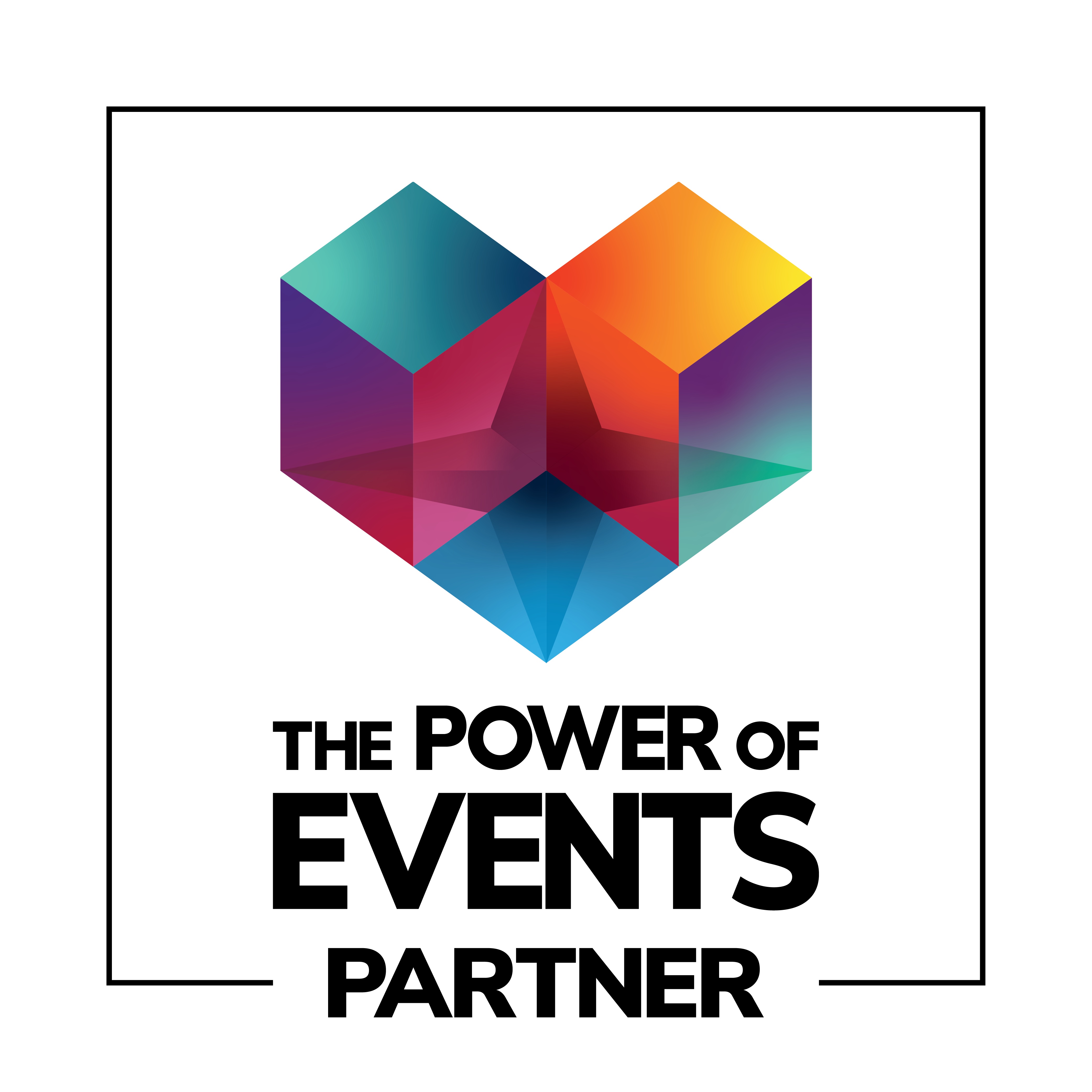 Our mission is to showcase the UK Events Industry. We will define the 7 core event industry sectors across the 4 Nations and showcase the power of their social, cultural & economic contributions to our country.
This platform will be built on collaboration, representation & collective impact. It will map the breadth and expertise of the UK events industry and its supporting communities. This will be underpinned with an evolving depth of credible data and trend analysis, that engages and benefits all current and future event professionals, and enables all stakeholders to understand, respect and value the power of events. Find out more here.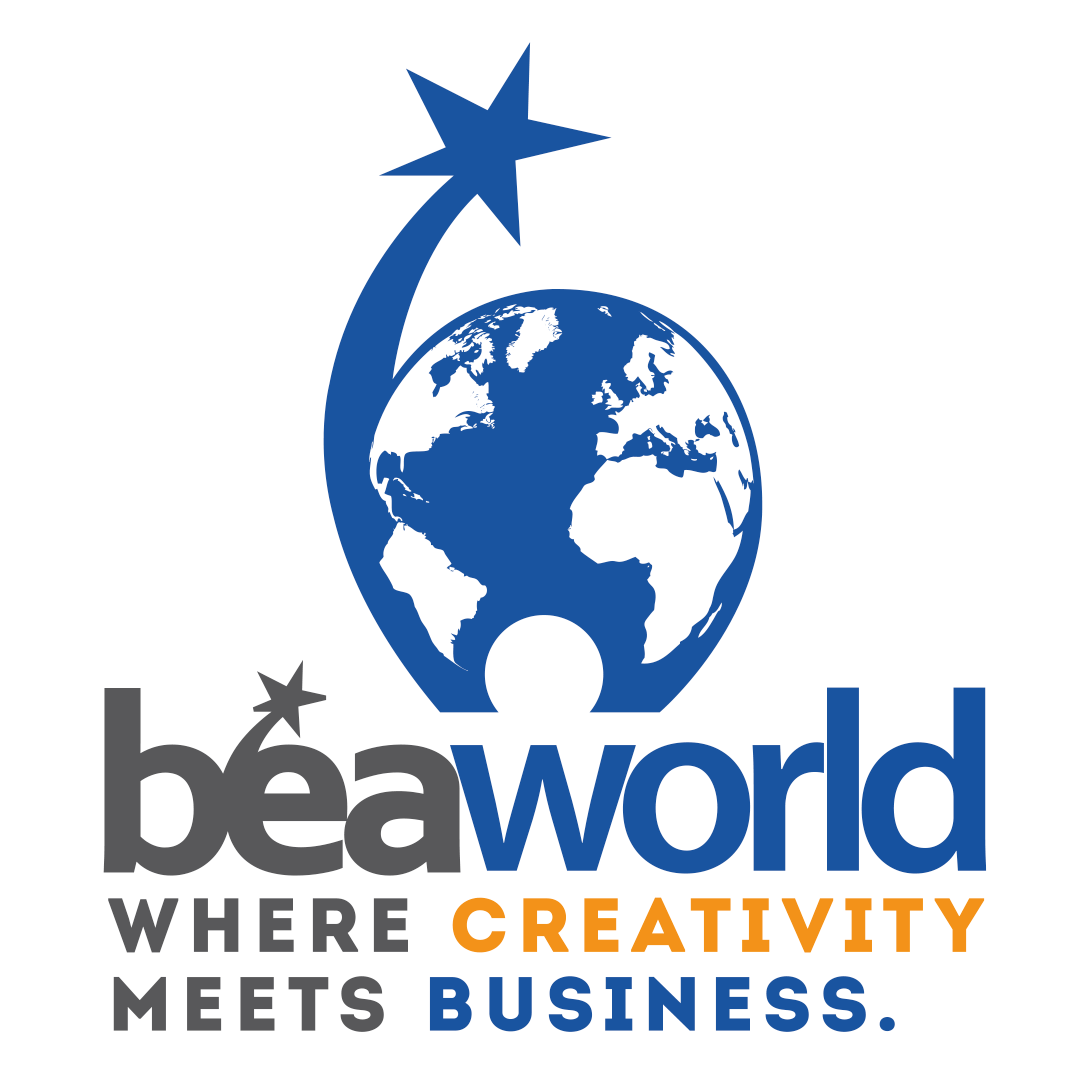 Bea World Festival – The International Festival of Events and Live Communication – is the essential meeting place and networking event for the international event community. Three inspiring days full of creativity, networking opportunities, knowledge transfer and destination experiences culminate in the ceremonies celebrating the winners of the Best Event Awards and Best Location Awards. Find out more here.
MEMBER BENEFIT: EVCOM Members receive a special €100 discount on Delegate Passes (24-26 November 2022). Email amelia.brown@evcom.org.uk to get the discount code. It will be possible to apply the code upon checkout on Bea World Festival ticket purchase platform: https://beaworldfestival.com/buy-delegate-pass/.
There are a number of sponsorship and partnership opportunities available. Please contact Claire if you are able to support EVCOM.